Travel And Tourism Begin Their Post-Pandemic Rebound And Recovery
The first seven months of 2022 showed encouraging signs of recovery for international tourism, with arrivals reaching 57% of pre-pandemic levels. After two years of traveling restrictions, today, travel and tourism begin their post-pandemic rebound and recovery. The World Tourism Organization (UNWTO) recently released data showing that the number of international visitors almost tripled from January to July 2022 (+172%) compared to the same time period in 2021.
This indicates that the sector has nearly reached its pre-pandemic levels. The steady recovery is because there was a lot of pent-up demand for international travel, and travel restrictions have been eased or lifted.
As of September 19, 2022, 86 countries did not have any COVID-19 restrictions. Travel Pulse cited statistical data showing an impressive increase in travel and tourism revenue for the next year.
"

"

Travel and tourism revenues are forecast to reach $716.8 billion this year, reflecting an impressive 45-percent increase over the figures for 2021, which reached only $491.5 billion. The sector's revenue increases are expected to continue in 2023, with earnings growing by another 20 percent year over year to a worldwide total of $852 billion.- Travel Pulse, a website that provides recent news about travel industry
The global tourism industry had been expanding steadily for several decades before the outbreak of COVID-19 in 2020. In 2019, the global tourism industry will be worth an estimated $776.4 billion due largely to the billions of dollars spent by travelers on everything from hotel rooms and plane tickets to theme parks and cruises.
COPYRIGHT_JANE: Published on https://www.janeresture.com/travel-and-tourism-begin-its-post-pandemic-rebound-and-recovery/ by Jane Resture on 2022-10-07T04:17:22.988Z
Then, in 2020, a pandemic hit, causing a worldwide shutdown in travel that wouldn't be lifted until 2021. However, recent data shows that tourism is on track to recover to pre-COVID levels.
According to Statista's poll, the travel and tourism industry as a whole will expand rapidly in the coming year, with consumer demand for all areas of the economy expected to return to pre-COVID levels by the end of the forecast period. Certain market segments, however, are doing relatively well, while others' recovery is noticeably lagging.
The graph depicts global travel and tourism revenue from 2019 to 2025 in billions of U.S. dollars. The travel and tourism industry earned $774.4 billion in 2019. However, in 2020, when the pandemic began, revenue was reduced to $349.3 billion.
In 2021, the income will be $491.4 billion. This year's revenue is expected to be $716.8 billion. They predicted $852.3 billion in revenue the following year. Finally, the agency anticipates a massive revenue of $963.9 billion in 2025.
Hotels and resorts, which account for the majority of revenue in the travel and tourism industry, are expected to generate $406.5 billion in revenue in 2023, up from $348 billion in 2022. Package holidays are expected to account for 32% of the sector's overall revenue in 2023, bringing in $279.7 billion next year, a 22% increase over this year's projected total.
Vacation rentals are expected to follow suit, generating $97 billion in revenue in 2023, a 17% increase year on year. The cruise industry, which has seen a rapid recovery since the CDC lifted its Conditional Sail Order, is expected to see revenue increase by 35% year on year, reaching $25.1 billion in 2023. Nonetheless, that figure is 2.4 billion lower than pre-pandemic levels, as global cruise generated $27.5 billion in 2019.
According to UNWTO, the recovery in Europe and the Middle East was the fastest, with arrivals reaching 74% and 76% of 2019 levels, respectively, in the period from January to July 2022. With the help of strong intra-regional demand and travel from the United States, Europe welcomed nearly three times as many foreign arrivals (+190%) as it did in the first seven months of 2021. June (-21% from 2019) and July (-16%), which are busy summer months, were the best months for the region.
As of July, arrivals were up to about 85% of 2019 levels. These results were also fueled by the lifting of travel restrictions in many different places. In fact, 44 countries in Europe had no COVID-19-related restrictions as of September 19, 2022.
From January to July of 2022, international arrivals to the Middle East increased by a whopping +287% annually. The extraordinary results posted by Saudi Arabia (+121%) after the Hajj pilgrimage helped to push July arrivals above pre-pandemic levels (+3%). The first seven months of 2022 saw impressive growth across the globe, with the Americas (+103%) and Africa (+171%) each reaching 65% and 60% of 2019 levels, respectively.
Over 165% more people arrived in Asia and the Pacific in the first seven months of 2022 compared to the same period in 2019, but this was still 86% lower than 2019 levels due to the fact that some borders remained closed to all but essential travel.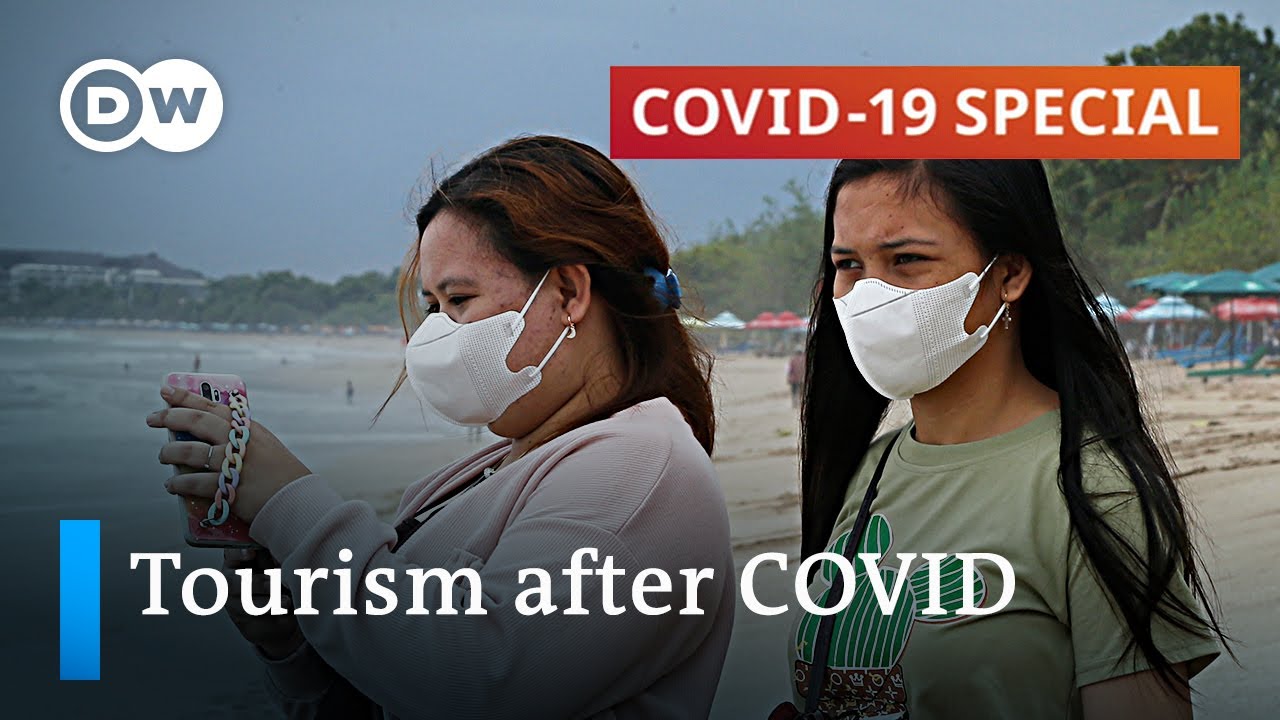 How did COVID change tourism? | COVID-19 Special
As it exits a two-year slump unlike any the travel and tourism sector has ever experienced, it appears that travel and tourism begin their post-pandemic rebound and recovery. But its recovery is still at risk from unstable threats like the latest COVID-19 variants, the world economy, and Russia's ongoing conflict in Ukraine.
Moreover, the World Bank mentioned that the major obstacles to the recovery of international travel through the rest of 2022 and 2023 include rising interest rates in all major economies; increasing energy and food prices; and the growing likelihood of a global recession.
Share:
Twitter

|
Facebook

|
Linkedin