US Public Health Agency Lifted COVID-19 Travel Health Alerts
Families all over the world regularly take vacations away from their busy lives to relax and unwind. However, the COVID-19 pandemic is still ongoing, making travel difficult and dangerous in many parts of the world. However, the US Public Health Agency lifted the COVID-19 travel health alerts starting last Monday.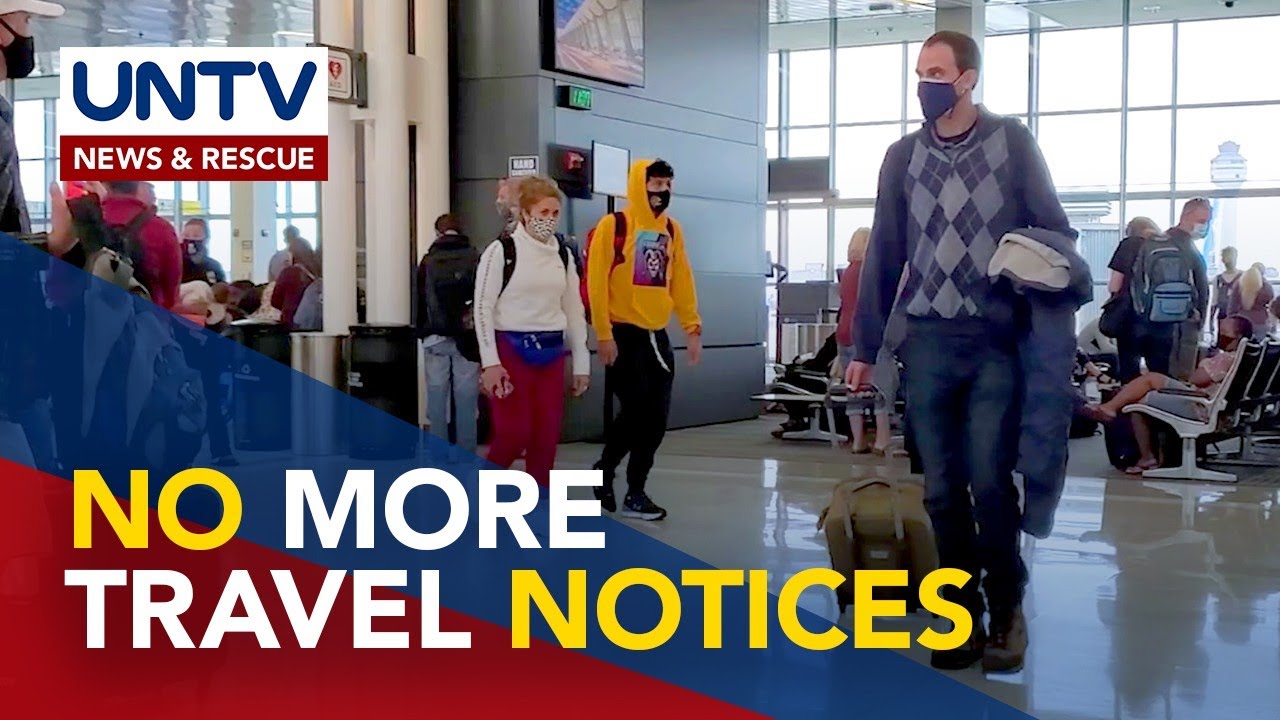 US-CDC has ended COVID-19 travel health notices
"

"

As fewer countries are testing or reporting COVID-19 cases, CDC's ability to accurately assess the COVID-19 (travel health notice) levels for most destinations that American travelers visit is limited.- CDC
As fewer nations provided sufficient data for reliable assessments, the US Public Health Agency, known as the Centers for Disease Control and Prevention (CDC), announced on Monday that it had discontinued its COVID-19 country travel health notices.
COPYRIGHT_JANE: Published on https://www.janeresture.com/us-public-health-agency-lifted-covid-19-travel-health-alerts/ by Jane Resture on 2022-10-07T04:17:25.883Z
You might remember that the health organization removed its "Do Not Travel" COVID-19 advice for about 90 international locations in April, stating that it would only issue Level 4 travel health warnings "in special circumstances." COVID-19 makes it important for all Americans, even those who have had all the recommended shots, to stay at home.
In March, the CDC issued warnings against visiting more than half of the world's countries and territories. Some Americans were discouraged from traveling as a result of the warnings, and the notices occasionally caused alarm abroad. Warnings against going to Japan in May 2021, a few months before the Olympics, received a lot of attention.
In August, the Centers for Disease Control and Prevention (CDC) changed the rules for COVID in the United States. They said that even though the virus was "here to stay," the US now had the tools to cut down on severe illness and death. And last month, in an interview, President Biden said, "The pandemic is over."
Travel health notices provide information to travelers and medical professionals about current health problems that may affect their well-being while abroad, such as disease outbreaks, special occasions or gatherings, and natural disasters. The different categories of travel warnings are listed below.
You should postpone or cancel any trips to this location that aren't completely essential. As a result of the outbreak, travelers are at a high risk, and there are currently no ways to protect them from the increased risk that has been found.
Enhanced Precautions Extra safety measures should be taken at this destination. The Travel Health Notice may name a certain group of people who are at risk or list other steps that should be taken.
Take the standard safety precautions for this destination, as outlined in the Travel Health Notice and/or on the page dedicated to the destination. This means getting the most recent doses of all recommended vaccines and staying away from mosquito bites in the right way.
This section applies to all foreign visitors to the United States, including those who are not citizens or permanent residents of the United States. Some things you need to know before visiting the United States are included here.
Make sure you're up-to-date on your COVID-19 immunizations before you travel.

Consider getting tested before going on a trip.

Follow the CDC's recommendations for wearing masks while traveling and using public transportation.

After you arrive, get tested.

Before you can fly to the United States as a non-U.S. citizen or non-U.S. immigrant, you must show proof that you have been fully vaccinated with the primary series of an accepted COVID-19 vaccine.
Lastly, the CDC will no longer require passengers to wear masks on public transportation vehicles and at transportation hubs as a result of a court order. As a result, the CDC is still advising people to use high-quality masks when riding public transportation inside buildings.
Seeing the world can be a thrilling and fascinating adventure. It's easy to get caught up in the excitement of doing something new. But don't forget to think about your safety and security while you're traveling abroad. Consider these two helpful travel safety tips:
Learn as much as you can about your destination before you get there. Read reviews from other travelers and talk to locals to learn about the places to stay and crime rates. Find out how to reach the nearest embassy or consulate, police station, and other emergency services in the area.
Take a copy of your passport, driver's license, and any other identification you have with you at all times. Do a scan and upload to cloud storage, and print multiple copies. That way, if you suddenly need to return home, you won't have to waste time searching desperately for the correct paperwork.
On Monday, the CDC announced that it would no longer regularly issue travel health notices for countries unless any worrying event occurs. Moreover the organization advised international travelers to maintain their COVID-19 vaccination status and follow the CDC recommendations for international travel.
Share:
Twitter

|
Facebook

|
Linkedin