Air New Zealand Introduces Skynest - Sleeping Pods For Economy Passengers
Chilling and laying in bed is no longer a flight luxury exclusive to first-class and business-class passengers. Air New Zealand introduces Skynest, the world's first-ever sleeping pods designed specifically for those flying in economy class.
The release of these innovative pods is expected to revolutionize the in-flight experience for economy passengers.
The highly anticipated Skynest is scheduled to be launched in September 2024. Leanne Geraghty, the Chief Customer and Sales Officer of Air New Zealand, believes that this new offering will transform the way economy flights are perceived. The Skynest was initially introduced as an "idea that'll put economy [flights] to bed."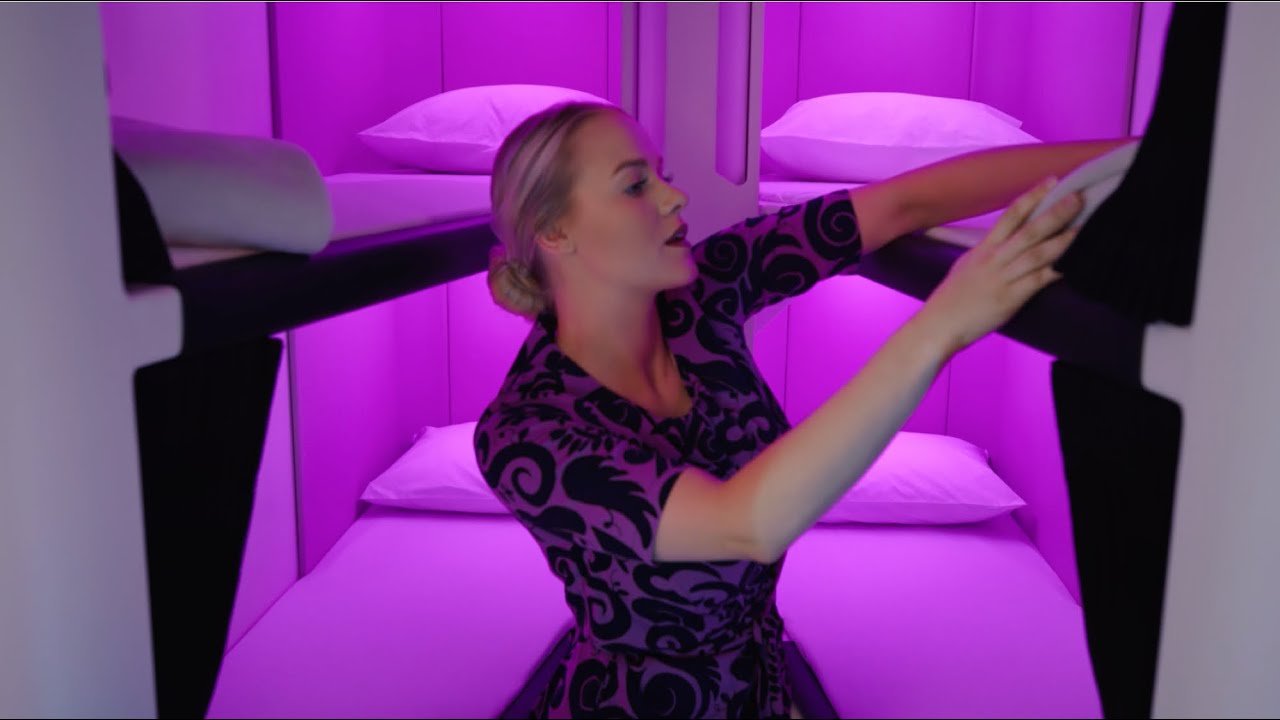 Introducing the Air New Zealand #Skynest 💤
COPYRIGHT_JANE: Published on https://www.janeresture.com/air-new-zealand-introduces-skynest/ by Jane Resture on 2023-05-30T16:33:20.248Z
Each aircraft equipped with the Skynest will have six sleeping pods arranged in a bunk-bed configuration. These pods will be strategically placed between the economy and premium economy cabins on selected planes and long flight routes.
Designed with passenger comfort in mind, each pod will feature amenities such as USB charging ports, a reading light, ear plugs, bed sheets, a blanket, and a pillow. Safety measures are also in place, including the provision of seatbelts for each occupant.
To enjoy the Skynest experience, travelers will need to pre-book and pay an additional cost ranging from NZ$400 to NZ$600 (~S$332 to ~S$498).
Compared to the steep prices of long-haul business-class flights, which can reach approximately NZ$20,000 (~S$99,400), the added cost for Skynest is relatively affordable.
To ensure equal opportunities for passengers to try out the Skynest, only one person is allowed in each sleeping pod. Additionally, each person is limited to a single four-hour session per flight, aligning with the approximate length of a regular sleep cycle.
The cabin crew will replace the bedding of each pod after every use, maintaining hygiene and comfort for passengers.
Air New Zealand CEO Greg Foran stated that the introduction of the Skynest aims to cater to passengers' desire to maximize their time upon arrival.
Whether passengers are heading straight into a meeting or embarking on their first holiday destination, the Skynest provides an opportunity to rejuvenate during the flight and arrive ready to hit the ground running.
Air New Zealand's innovative Skynest initiative showcases the airline's commitment to enhancing passenger comfort and offering unique experiences.
As the September 2024 launch approaches, economy passengers can look forward to a more restful and enjoyable journey on selected Air New Zealand flights.
Air New Zealand's introduction of the Skynest sleeping pods for economy passengers represents a revolutionary development in air travel, offering enhanced comfort and rest during long-haul flights.
With its affordable pricing, essential amenities, and focus on passenger well-being, the Skynest sets a new standard for in-flight experiences, catering to the needs of economy travelers and reaffirming Air New Zealand's commitment to customer satisfaction and innovation.
Share:
Twitter

|
Facebook

|
Linkedin