Hidden Gems In Eastern Europe - Unveiling The Region's Best-Kept Secrets
Eastern Europe, a region known for its iconic cities like Prague and Budapest, hides a treasure trove of hidden gems waiting to be explored. Beyond the well-trodden paths lie destinations brimming with rich history, vibrant culture, and awe-inspiring natural landscapes.
These hidden gems in Eastern Europe offer an alternative perspective and a chance to discover the lesser-known, yet equally captivating, side of the region.
From the majestic High Tatras Mountains in Slovakia to the picturesque Masurian Lake District in Poland, and from the wine heritage of Hungary's Tokaj region to the cultural charm of cities like Sofia, Sibiu, Ljubljana, and Riga, these hidden gems are waiting to be uncovered and experienced firsthand.
Beyond these well-known cities, there are several hidden gems in Eastern Europe that offer rich history, vibrant culture, and stunning natural landscapes. Let's explore seven of these hidden gems that span mountains, lakes, medieval cities, and lively capitals.
COPYRIGHT_JANE: Published on https://www.janeresture.com/hidden-gems-in-eastern-europe/ by Jane Resture on 2023-06-05T13:42:42.801Z
Located along the border of Slovakia and Poland, the High Tatras Mountains are a breathtaking range of jagged peaks. Despite being the world's smallest Alpine mountain range, they offer an experience that feels anything but small.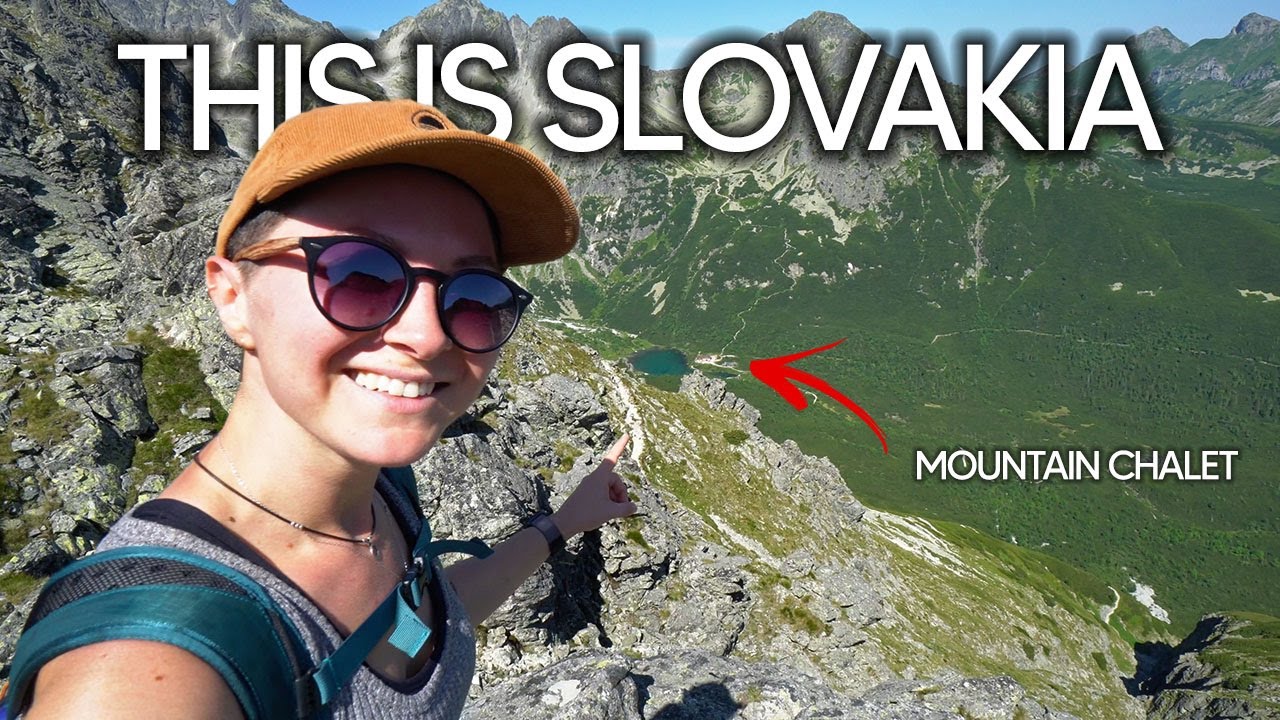 THIS IS SLOVAKIA!? | Tatra Mountains National Park
One of the advantages of visiting this region is its affordability. In Eastern Europe, the High Tatras Mountains provide an opportunity to enjoy affordable yet spectacular adventures. Picture yourself ending a hike by a mountain lake and indulging in a hearty meal, accompanied by a refreshing glass of beer, all for under €10.
The surrounding areas of the High Tatras Mountains are also noteworthy. You can explore castles and villages with charming painted Goral houses and churches constructed entirely out of timber.
Don't miss the opportunity to visit the tiny village of Zdiar, where you'll find colorful three-room wooden houses, or Kezmarok, home to a UNESCO-listed wooden church set against the backdrop of the Tatras' pointed peaks.
Keep an eye out for the Tatra chamois, an endangered goat-like animal with curved horns and a striped face.
These fun activities add an extra layer of excitement and exploration to the already captivating hidden gem of High Tatras Mountains, Slovakia.
Embark on a thrilling mountain hike or take a cable car ride to enjoy panoramic views of the High Tatras.

Try your hand at skiing or snowboarding in the winter months, as the region offers excellent slopes and winter sports facilities.

Explore the network of caves in the area, such as Belianska Cave or Demänovská Cave, to witness stunning underground formations.
Nestled in northeastern Poland, the Masurian Lake District is a picturesque region characterized by 2,000 lakes and lush forests. This hidden gem is often overlooked by travelers outside of Poland, but it holds the distinction of being a UNESCO-recognized biosphere of environmental importance.
Mazury (Masuria), Region of the 1000 lakes - Poland / La Mazurie, la région des 1000 lacs - Pologne
One of the best ways to experience the beauty of the Masurian Lake District is by taking a leisurely float down the Krutynia River. Guided by a local expert well-versed in Poland's rare flora and fauna, you can immerse yourself in the tranquility of the region. Before embarking on your river journey, make sure to enjoy a delightful lunch in the charming resort town of Mikolajki, situated near Poland's largest lake.
Explore Wolf's Lair, a decaying complex of concrete bunkers hidden deep in the forest, which served as Hitler's primary headquarters during World War II.
These fun activities add an extra layer of excitement and exploration to the already captivating hidden gem of Masurian Lake District, Poland.
Rent a kayak or a sailing boat and navigate through the crystal-clear lakes, discovering hidden coves and picturesque islands along the way.

Go fishing in one of the lakes, known for their abundant fish populations, and enjoy a relaxing day on the water.

Take a bike ride or hike through the scenic forests and meadows surrounding the lakes, immersing yourself in the region's natural beauty.
In the far eastern region of Hungary lies the UNESCO-listed Tokaj wine region. It holds the distinction of being the first wine region in the world to receive "designation of origin" protection. The strict regulations followed by Tokaji winemakers inspired the rules behind renowned appellations such as Champagne, Chianti, and Burgundy.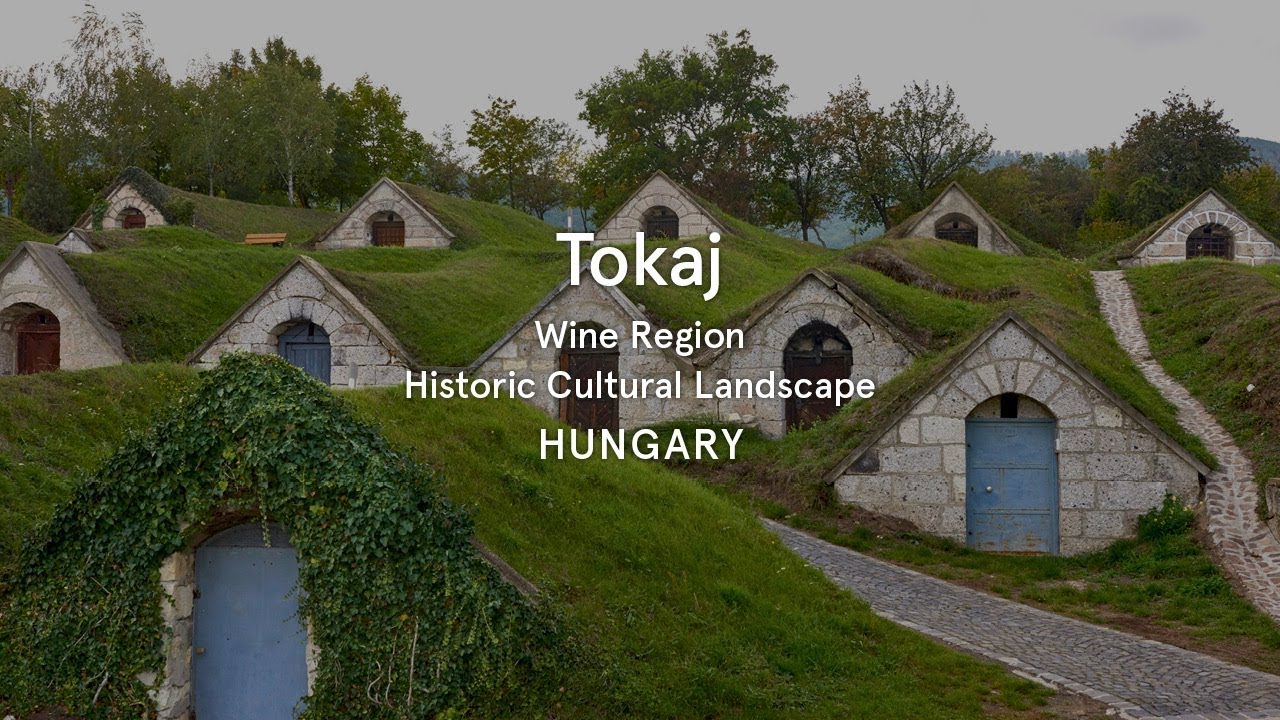 Tokaj Wine Region, Hungary - World Heritage Journeys
The Tokaj wine region offers a captivating experience for wine enthusiasts. Rolling vineyards, cool volcanic-rock cellars, and medieval castles create a romantic and stunning setting reminiscent of Europe's more famous wine regions.
Notably, the most famous Tokaj wine was described by Louis XV of France as "Vinum Regum, Rex Vinorum," meaning "the king of wines, the wine of kings." If you have a passion for wine, the Tokaj wine region is a must-visit destination in Eastern Europe.
Tokaj is renowned for its botrytized sweet wine, Imperial Tokaj, a rare and exceptional wine that was once reserved exclusively for the Habsburg royals. This exquisite wine is made from grapes infected by the "noble rot" of a benign mold.
These fun activities add an extra layer of excitement and exploration to the already captivating hidden gem of Tokaj Wine Region, Hungary.
Embark on a wine-tasting tour, visiting local wineries and vineyards to sample the renowned Tokaji wines and learn about the winemaking process.

Join a guided cycling tour through the vineyards, enjoying the picturesque landscapes while making stops at wineries along the way.

Participate in a cooking class focused on traditional Hungarian cuisine, where you can learn to prepare dishes that perfectly complement the local wines.
Sofia, the capital of Bulgaria, is an intriguing mix of history and cultures. You can indulge in traditional Greek cuisine with a Balkan twist, explore Roman ruins, and even enjoy a modern ski resort.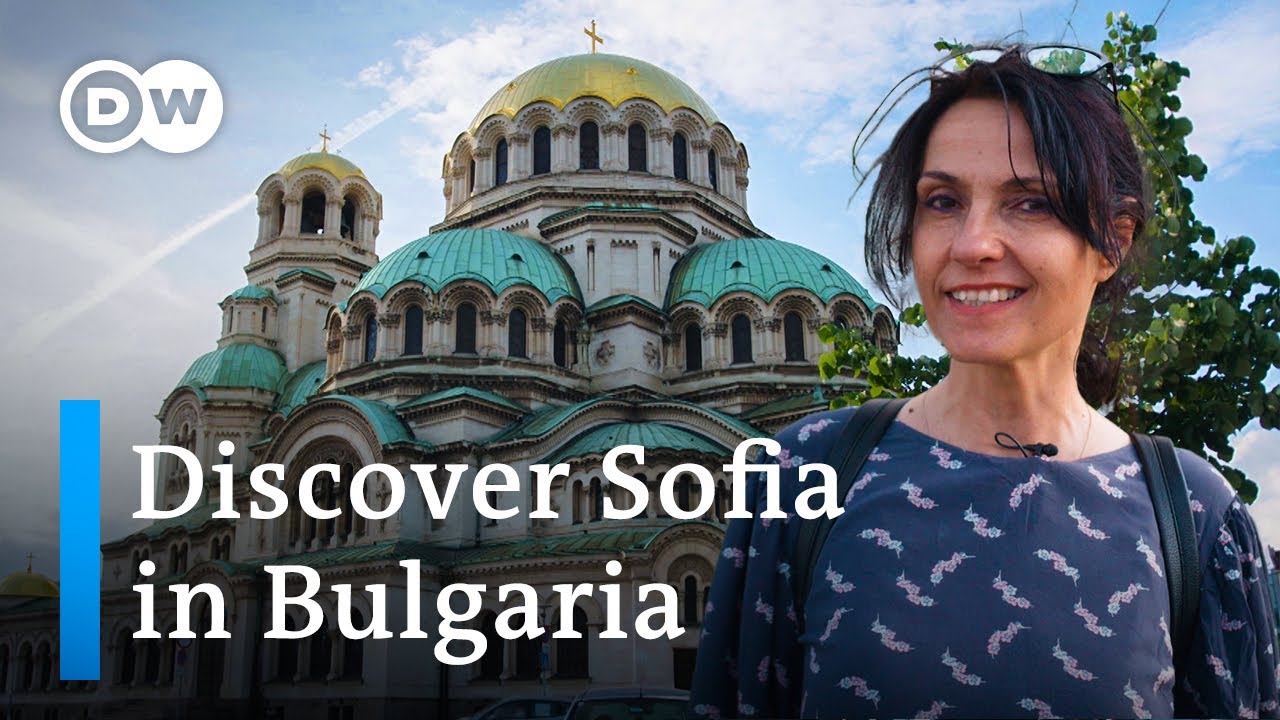 Sofia – One of Europe's Oldest Cities | Travel Tips for Bulgaria's Capital
One of the highlights of Sofia is the city center's square, bordered by a mosque, a synagogue, a Catholic cathedral, and an Orthodox church. As one of the newest and most walkable capitals in the European Union, Sofia makes it easy and enjoyable to discover its many attractions.
Tsar Osvoboditel Boulevard stands out with its unusual yellow paving stones. Walking along this boulevard will make you feel like you're strolling on the yellow brick road from "The Wonderful Wizard of Oz."
These fun activities add an extra layer of excitement and exploration to the already captivating hidden gem of Sofia, Bulgaria.
Explore the vibrant street art scene in Sofia by taking a street art tour or simply wandering through neighborhoods like Kapana, where colorful murals adorn the walls.

Indulge in a relaxing spa day at one of Sofia's thermal mineral baths, known for their healing properties and rejuvenating experiences.

Attend a traditional Bulgarian folk music and dance performance, immersing yourself in the country's rich cultural heritage.
Sibiu, located in Romania, is an artsy and elegant city that often goes under the radar when it comes to Eastern European destinations. This city has been a bohemian playground since the days of famous composers Strauss and Brahms and has a rich medieval history. Explore the central Piata Mare, where buzzing cafes and restaurants await, while children play around the fountains.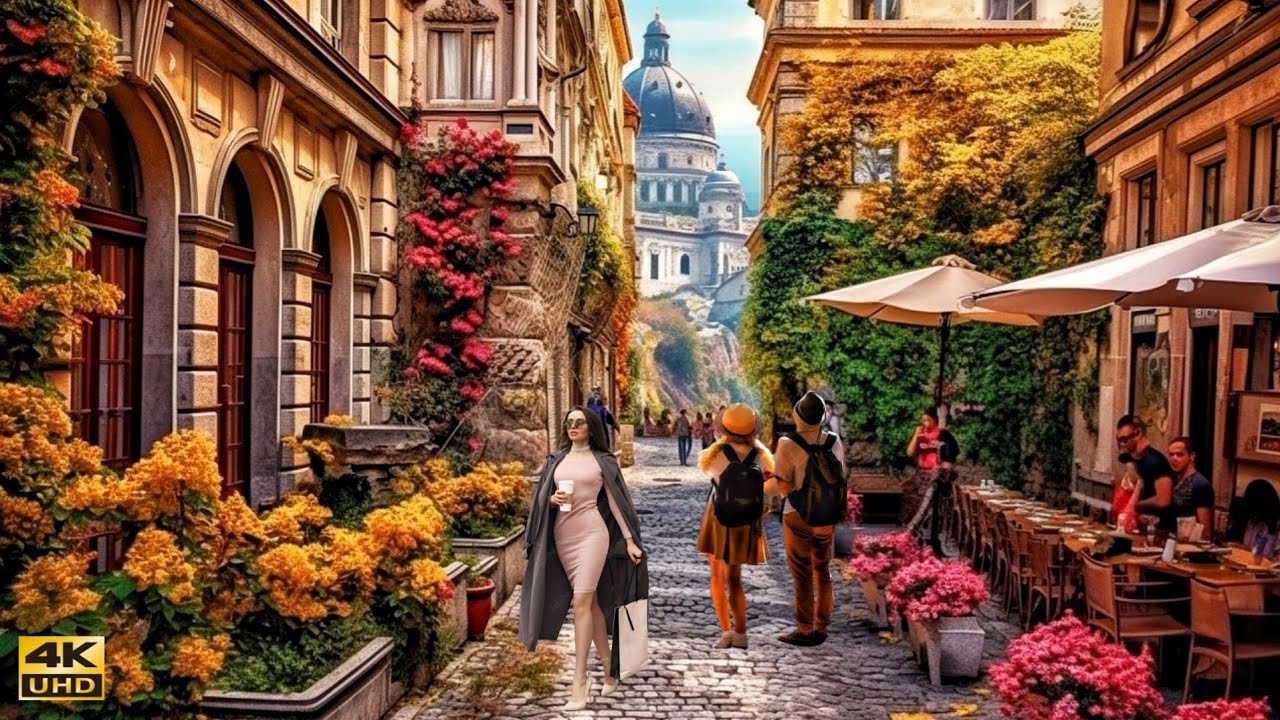 SIBIU - THE MEDIEVAL PERFUME OF A BEAUTIFUL CITY - ONE OF THE MOST BEAUTIFUL IN EUROPE
Sibiu's unique architectural feature is the "watchful houses," characterized by small attic windows resembling curious, peering eyes. A short drive from Sibiu will take you to Bran Castle, also known as Dracula's Castle. This imposing structure adds a touch of mystery to your visit. If Romania is still a mystery to you, discover why it should be on your travel wish list.
The cast-iron Bridge of Lies is steeped in legend. It is believed that the bridge will collapse if someone tells a lie while standing on it. While the quirky name originated from the German term "Liegenbrücke" (lying bridge), which sounds similar to "Lügenbrücke" (bridge of lies), it adds a whimsical element to the city.
These fun activities add an extra layer of excitement and exploration to the already captivating hidden gem of Sibiu, Romania.
Wander through Sibiu's charming old town and participate in a guided walking tour to discover the city's well-preserved medieval architecture and historic landmarks.

Attend a performance at the Sibiu International Theatre Festival, one of the largest and most prestigious theater festivals in Europe, held annually in the city.

Take a day trip to the nearby Transfăgărășan Road, one of the most scenic drives in the world, offering breathtaking views of the Carpathian Mountains.
Ljubljana, the capital of Slovenia, has gained recognition as a must-see destination in recent years. This small and beautiful city seamlessly blends the old-world charm with eco-friendly modernity.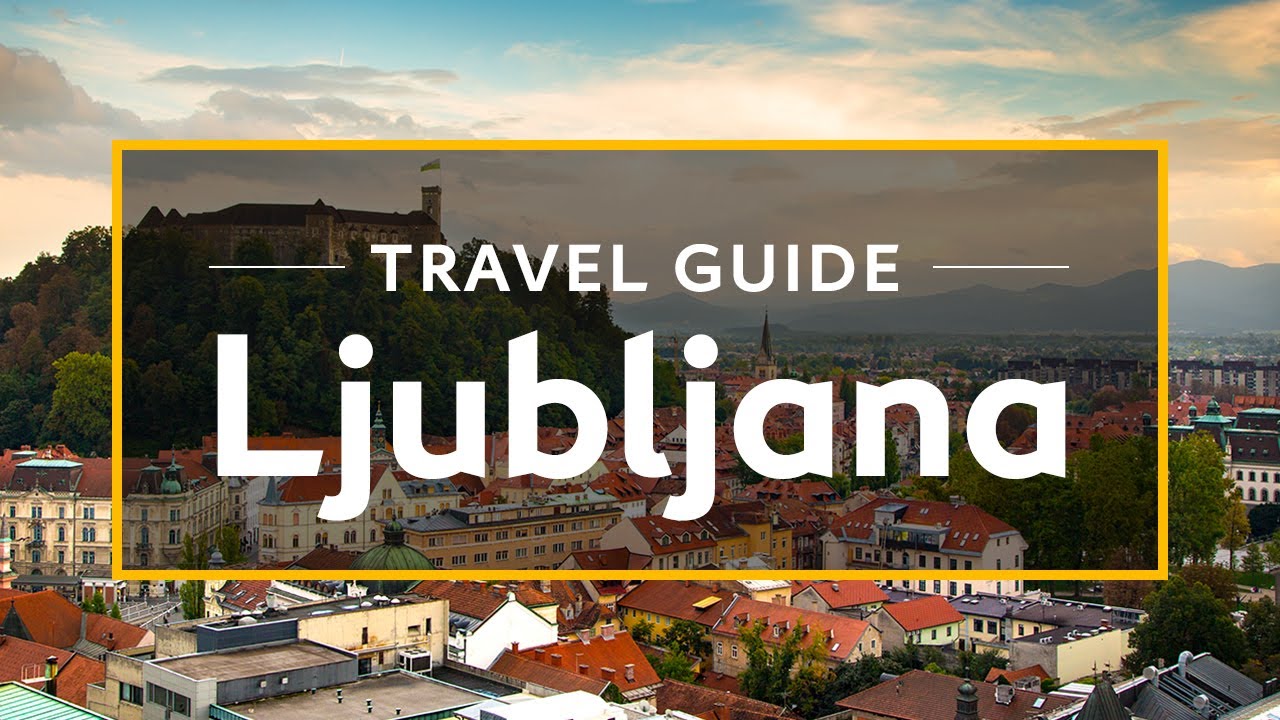 Ljubljana Vacation Travel Guide | Expedia
With restricted car traffic in the city center, strolling through Ljubljana means finding quiet spots in leafy parks or securing a table at one of the many outdoor cafes lining the picturesque Ljubljanica River. Ljubljana Castle stands as the crown jewel of the city, with a 1,000-year history that offers a fascinating glimpse into its past.
Visit Lolita, a bakery and cafe with high ceilings and enormous plate-glass windows offering views of the river. According to Go Ahead staffer Shannon, they serve "to-die-for cake."
These fun activities add an extra layer of excitement and exploration to the already captivating hidden gem of Ljubljana, Slovenia.
Rent a bicycle and explore the city's bike-friendly infrastructure, cruising along the Ljubljanica River and visiting attractions like Tivoli Park and Ljubljana Castle.

Take a boat tour along the Ljubljanica River, admiring the city's charming bridges and architecture from a unique perspective.

Visit Metelkova, an alternative cultural center housed in a former military complex, where you can enjoy live music, art exhibitions, and a vibrant nightlife scene.
Riga, the capital of Latvia, is a favorite destination for travelers exploring the Baltics. This architectural gem, listed as a UNESCO World Heritage Site, boasts a wide array of stunning structures, including the Hanseatic town hall and several Art Nouveau districts.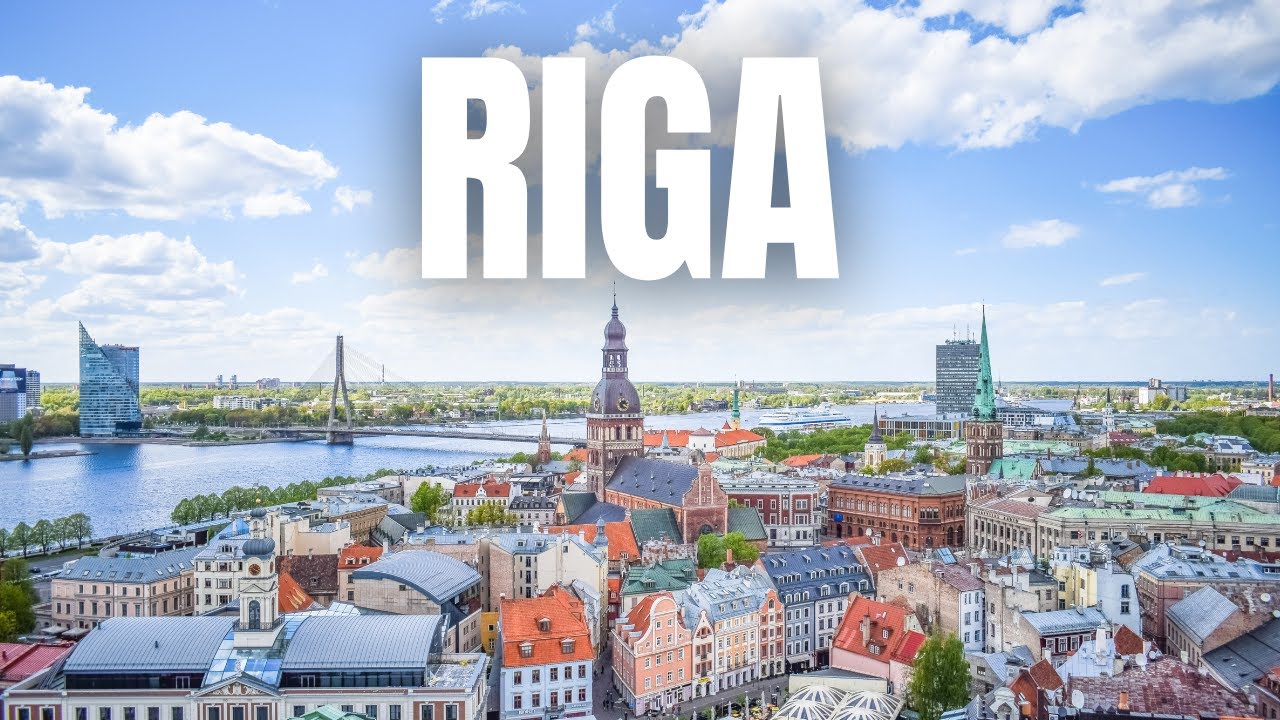 48 Hours in Riga Latvia 🇱🇻 Things to Do in Riga
One can spend hours admiring the Art Nouveau architecture found in the Central District, where a third of the buildings showcase this style. Additionally, Riga's Central Market, housed within former zeppelin hangars, is the largest covered market in Europe, featuring over 3,000 stands.
The Three Brothers is a complex of three colorful houses dating back to the 15th and 17th centuries. Each house represents a different architectural style, providing a mini-timeline of the city's distinctive architecture.
These fun activities add an extra layer of excitement and exploration to the already captivating hidden gem of Riga, Latvia.
Explore Riga's vibrant Central Market, sampling local produce, traditional Latvian dishes, and regional delicacies from the numerous stands and vendors.

Take a guided tour of the Riga Art Nouveau district to admire the intricate facades and ornate architectural details of the stunning Art Nouveau buildings.

Visit the Riga Motor Museum, home to an impressive collection of vintage cars and motorcycles, offering a fascinating journey through automotive history.
Overall, Eastern Europe offers a treasure trove of hidden gems that often go unnoticed by travelers.
From the majestic High Tatras Mountains in Slovakia to the tranquil beauty of the Masurian Lake District in Poland, and from the rich wine heritage of Hungary's Tokaj wine region to the captivating charm of cities like Sofia, Sibiu, Ljubljana, and Riga, each destination has its own unique allure.
Exploring these hidden gems will allow you to discover the lesser-known, but equally enchanting, side of Eastern Europe.
Eastern Europe is special because it offers a unique blend of rich history, diverse cultures, stunning landscapes, and charming cities. It is a region where you can discover hidden gems, delve into centuries-old traditions, and experience the warmth of local hospitality.
Determining the most interesting country in Eastern Europe is subjective and depends on personal preferences. However, countries like Poland, with its rich history and cultural heritage, and Romania, known for its picturesque landscapes and folklore, are often considered fascinating destinations in the region.
Five notable destinations in Eastern Europe include Prague in the Czech Republic, Budapest in Hungary, Warsaw in Poland, Kraków in Poland, and St. Petersburg in Russia. These cities are renowned for their architectural beauty, historical significance, and vibrant cultural scenes.
Four countries in Eastern Europe are Poland, Hungary, Romania, and Bulgaria. Each of these countries has its own distinct culture, history, and attractions that make them worth exploring. From Poland's medieval cities to Hungary's thermal baths, Romania's mystical castles, and Bulgaria's picturesque Black Sea coastline, there is something unique to discover in each country.
Hidden gems in Eastern Europe have remained relatively undiscovered, yet they hold an allure that is sure to captivate travelers seeking unique and off-the-beaten-path experiences.
Whether it's hiking through the rugged beauty of the High Tatras Mountains, exploring the tranquil lakes and forests of the Masurian Lake District, savoring the world-class wines of Hungary's Tokaj region, immersing oneself in the cultural tapestry of Sofia, Sibiu, Ljubljana, and Riga, or simply basking in the charm of these lesser-known destinations, Eastern Europe's hidden gems offer an opportunity to delve deeper into the region's diverse and fascinating offerings.
So, venture beyond the familiar and uncover the true essence of Eastern Europe through its hidden gems, where the beauty of nature, the richness of history, and the warmth of local hospitality await.
Share:
Twitter

|
Facebook

|
Linkedin