Here Are Some Tips On How To Get From Panama City To Bocas Del Toro
Before we tackle how to get from Panama City to Bocas Del Toro, let's see the reasons first why you should visit Bocas Del Toro.
Bocas Del Toro is a province in Panama that has a lot of natural sights.
Bocas del Toro is one of Panama's provinces. It is on the country's northern coast. It is home to about 68,000 people, and Bocas del Toro is also the name of its capital city.
The Caribbean part of Panama is where Bocas del Toro Province is. It is made up of nine islands that are spread out around an archipelago in the Gulf of Chiriqui.
The province has a tropical climate, and the average temperature all year is between 22 and 28 degrees Celsius (72 to 82 degrees Fahrenheit). The waters around Bocas del Toro are great for swimming, kayaking, and water sports like scuba diving and snorkeling.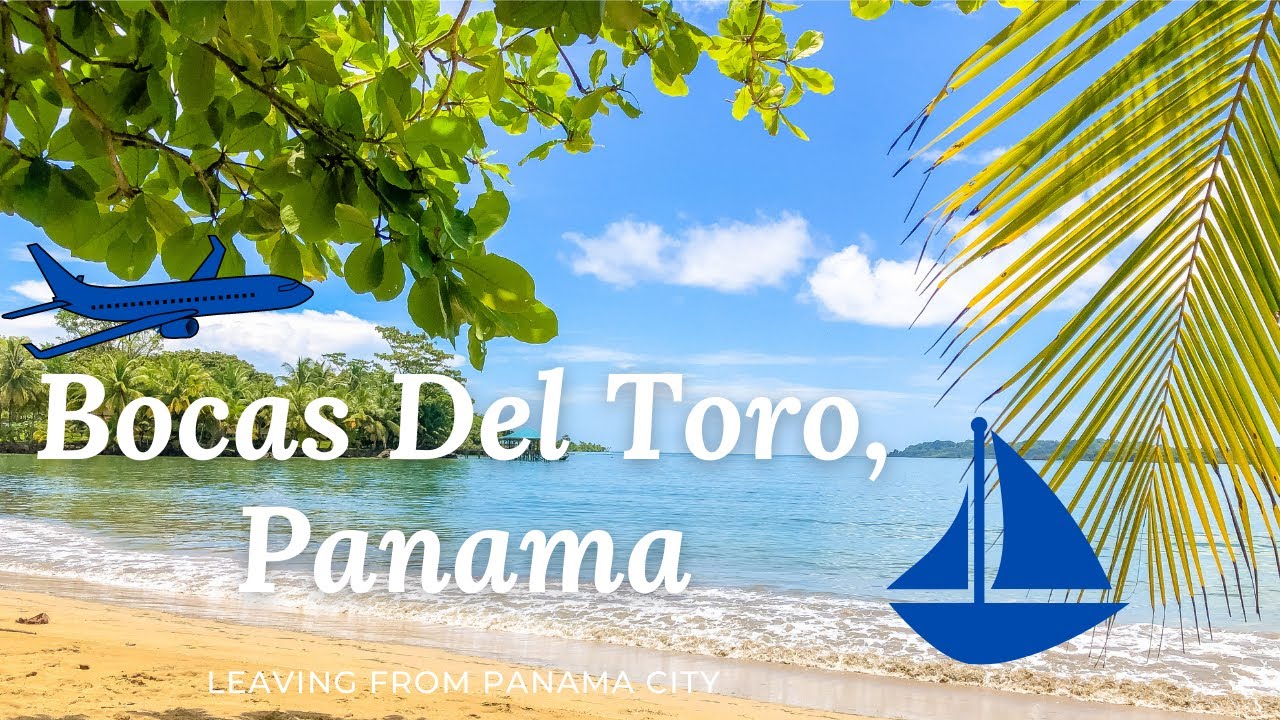 Traveling from Panama City to Bocas Del Toro, Panama by bus
Start by going to the Panama Transport Terminal in Albrook and going to the Tranceibosa counter (number B-31) to get on a bus with the Panama - Bocas del Toro Route. Your ticket tells you where the bus will drop you off, so when you get to the counter, make sure to ask for a ticket to Almirante.
The bus stops at different places, and Almirante is where you need to get off. I think you should bring a coat because the trip takes about 10 hours and the bus's air conditioning is turned all the way up.
The Uber app can help you get around Panama, but it costs about the same as a taxi from the airport to the Albrook Bus Terminal, which is between $25 and $30 USD, depending on how busy it is and what time of day it is.
From Marcos A. Gelabert Airport, it is now quick and easy to get from Panama City to Bocas del Toro. At Isla Colon, it takes about an hour to get to Bocas del Toro International Airport.
Air Panama is the only airline that flies to Bocas del Toro right now, and they do so four times a day. You could also think about charter flights, which are more expensive and luxurious, to Bocas del Toro.
It has a lot of beautiful islands that you should check out. From Bocas del Toro, the best day trips are to Bastimentos, Colon, and Carenero islands. Bastimentos is a small island with beaches made of white sand and water that is as clear as glass. On the island, you can also visit an old lighthouse.
The main part of Panama and Bocas Del Toro are connected by ferry. From Tuesday to Sunday, it leaves the port of Almirante at 7:00 am and arrives in Bocas del Toro at 3:00 pm. The trip takes about two hours, and the cost starts at $25 USD each way, no matter how big your car is.
From Panama City, you can't fly straight to Bocas del Toro. Panama City Tocumen International Airport to Bocas Del Toro Airport is a popular route for this connection that is not direct.
All year long, Bocas Town is full of tourists. But there are always beautiful stretches of white sand beaches that you can have all to yourself, no matter how busy it is. Bocas Del Toro always has warm weather.
The best way to get to Bocas del Toro is by plane since it is the fastest and most convenient way to get there. Because you will go straight to Isla Colon, where you can stay or take any of the tours to other islands.
Share:
Twitter

|
Facebook

|
Linkedin