Jarvis Island - A Wildlife Paradise
Jarvis Island, a coral atoll in the Northern Line Islands in the west-central Pacific Ocean, approximately 1,000 miles (1,600 km) southwest of Honolulu, was once known as Bunker Island, Volunteer Island, Jarvis Island, or Brook Island.
The atoll is 1.6 square miles in size (4.1 square km). Capt. Brown of the British ship Eliza Francis reported seeing it in 1821, and the United States claimed it under the Guano Act in 1856.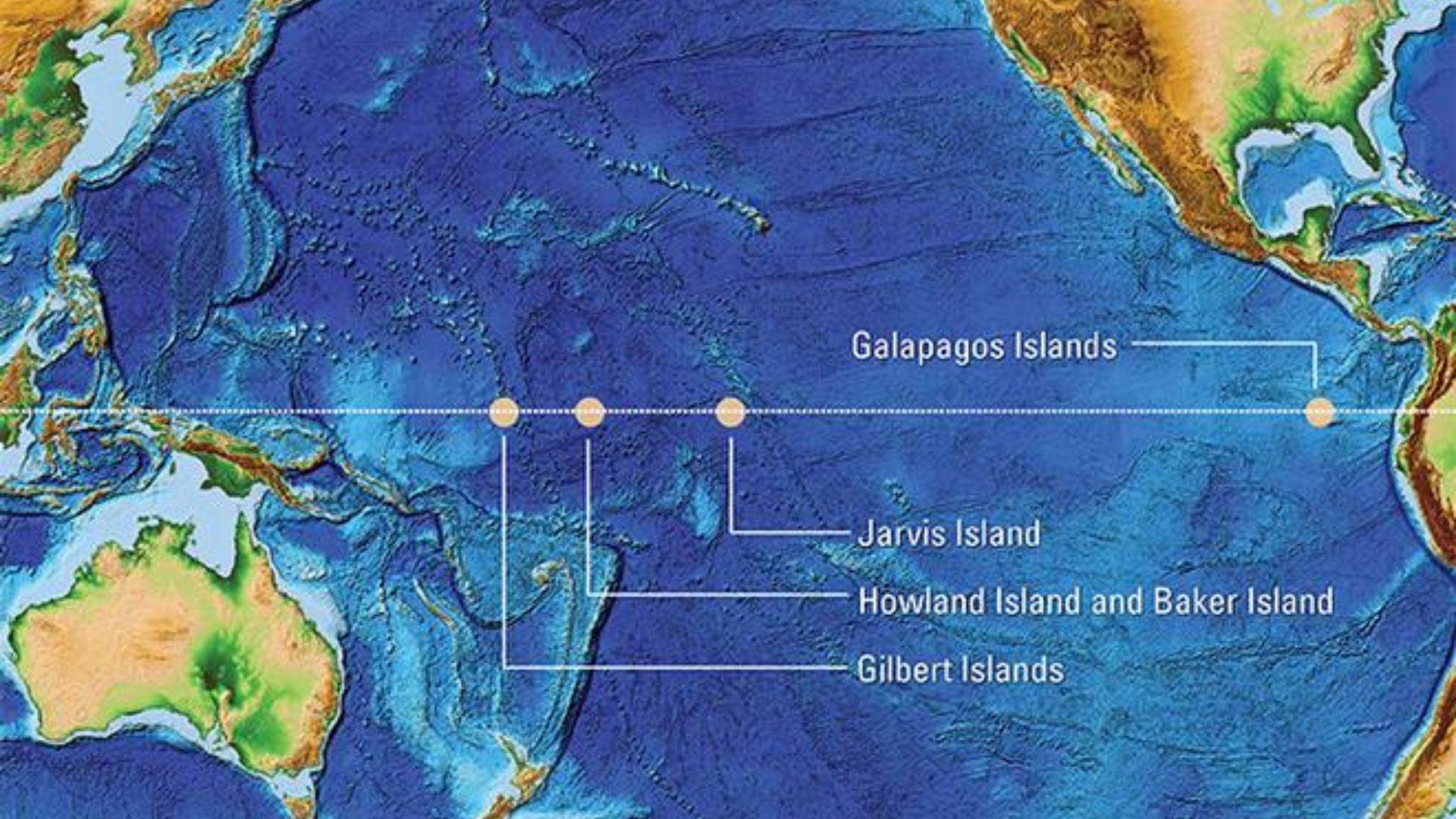 A map showing where the Galapos Island, Jarvis Island, Howland Island, Baker Island, and Gilbert Islands are located
The U.S. Guano Islands Act of 1856 acknowledged the claims made by the American Guano Company, which was organized in 1857, about Baker Island and Jarvis Island. On Jarvis Island, multiple support buildings as well as a two-story, eight-room superintendent's home with an observation cupola and broad verandahs were constructed starting in 1858.
COPYRIGHT_JANE: Published on https://www.janeresture.com/jarvis/ by Jane Resture on 2022-10-03T07:04:42.336Z
To transport mined guano to the western coast, tram rails were put down. Samuel Gardner Wilder took one of the first loads. Workers for the mining activities came from all across the Pacific, including Hawai'i. The Hawaiian workers gave Baker Island the nickname Paukeaho, which means "out of breath" or "exhausted," to the circumstances of their job.
Officers in the U.S. Fish and Wildlife Service's law enforcement division are responsible for a broad range of tasks. Visitors are given guidance from officers on how to follow wildlife conservation regulations.
They work closely with state and local government agencies to make sure that federal, state, and refugee laws are followed to protect migrating birds and other species from being taken without being reported.
Patrolling off-limits or wilderness areas, keeping up connections with nearby landowners, maintaining the borders of the refuge, and taking part in community gatherings focused on refuge-related concerns are some of the additional responsibilities.
When it comes to unlawful fishing or trespassing within the monument, the U.S. Fish and Wildlife Service collaborates closely with the U.S. Coast Guard and NOAA.
Shore and seabirds may be seen breeding all year round at Jarvis Island National Wildlife Refuge because of its position in the Central Pacific. Hawksbill and green sea turtles typically graze for food in the ocean while nesting takes place in the summer.
Sea turtles, manta rays, and 252 different kinds of fish may all be found on the reef nearby. At least nine different kinds of algae, including four types of green algae, two types of brown algae, and three types of red algae, have been gathered at Jarvis.
On Jarvis Island, fourteen different seabird species breed, including one of the biggest sooty tern colonies in the world nesting there. The island is home to a million terns, reportedly. On Jarvis, nesting boobies, frigate birds, noddies, shearwaters, and tropic birds are also common.
Concession Road Brewing Co.

Michaud Toys.

SanDisk Golf Club.

Nice Old Stuff.
Jay's Motel is the top-ranking hotel on Jarvis Island. It's a typical kind of motel. This hotel has received 4.6 out of 5 stars from 77 reliable reviewers. And if you want to visit this location in person, you must know its exact address, which is 3313 Highway 3 Talbot Road, Jarvis, Canada, Jarvis Island.
A coral atoll in the Northern Line Islands in the western central Pacific Ocean is called Jarvis Island.
Officers instruct visitors on how to adhere to laws governing animal conservation.
Because Jarvis Island National Wildlife Refuge is in the Central Pacific, shorebirds and seabirds can nest there all year long.
You must visit this naturally beautiful place once in your life must. Jarvis Island is an unorganized part of the United States that is managed by the US Fish and Wildlife Service of the US Department of the Interior as part of the network of National Wildlife Refuges.
Share:
Twitter

|
Facebook

|
Linkedin