Lisbon Neighborhood Map - Exploring The Enchanting Neighborhoods Of Lisbon
If you are curious about Lisbon neighborhood mapthen you came to the right place. Lisbon, the captivating capital city of Portugal, is a metropolis that encompasses a tapestry of vibrant neighborhoods, each with its distinct character and allure.
From the historic quarters that whisper tales of ancient charm to the trendy districts pulsating with contemporary energy, Lisbon's neighborhoods offer a fascinating glimpse into the city's diverse cultural, architectural, and social fabric.
Exploring these neighborhoods is like embarking on a journey through time, as they showcase Lisbon's rich history, artistic flair, and dynamic urban life.
Nestled along the scenic Tagus River, Lisbon stands as a captivating destination that seamlessly blends history, culture, and natural beauty. As Portugal's capital city, Lisbon offers visitors a unique experience with its charming neighborhoods, rich architectural heritage, delicious cuisine, and a vibrant arts scene.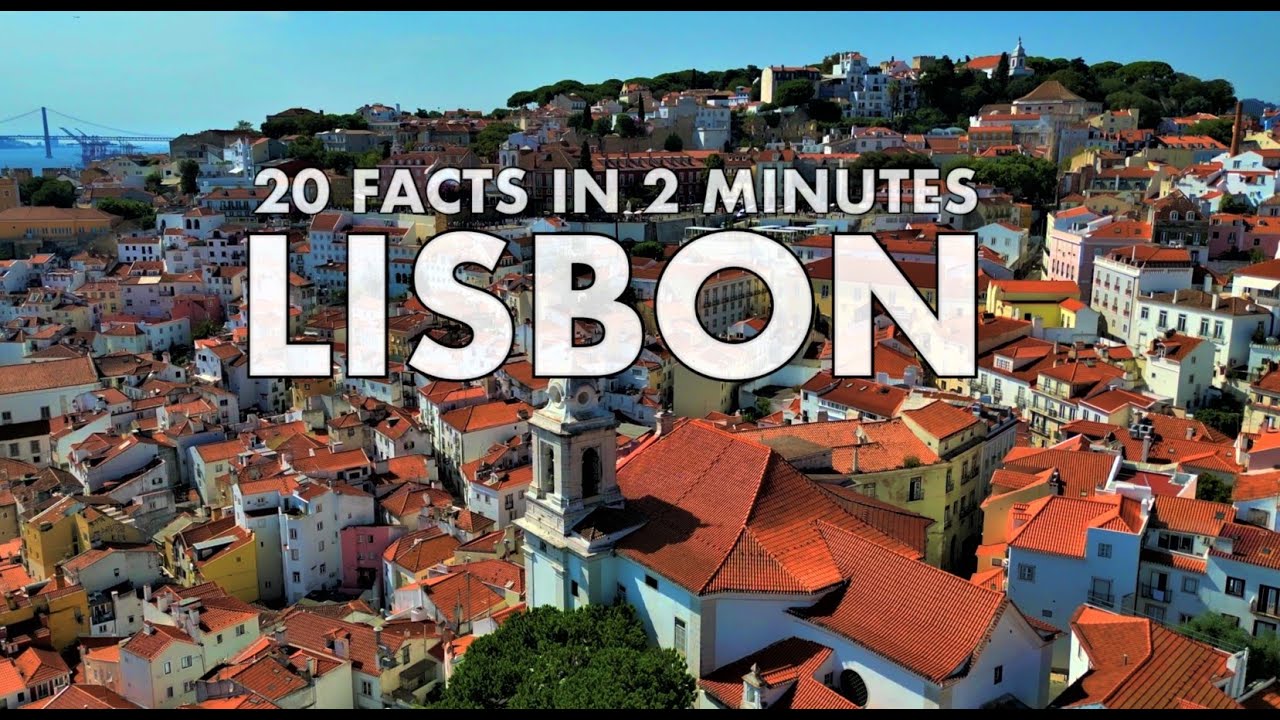 20 facts in 2 minutes: Lisbon, Portugal
Lisbon carries a deep historical significance, with a heritage dating back to Roman times. Known as Olisipo in ancient times, the city played a pivotal role during the Age of Discovery, as explorers like Vasco da Gama set sail from its shores.
Lisbon's past is evident in its architecture, particularly in the Alfama district, where narrow medieval streets wind their way up to the São Jorge Castle. Exploring the castle offers panoramic views of the city and a glimpse into Lisbon's Moorish past.
Lisbon boasts a diverse architectural landscape, showcasing various styles from different eras. The Belém district is home to some of the city's most iconic landmarks, such as the Belém Tower and the Jerónimos Monastery.
Both UNESCO World Heritage sites, these Manueline-style masterpieces exemplify Portugal's maritime heritage. Another architectural gem is the 25th of April Bridge, reminiscent of the Golden Gate Bridge in San Francisco, spanning the Tagus River and connecting Lisbon to the city of Almada.
Each neighborhood in Lisbon has its distinct character and allure. Baixa, the downtown area, is a bustling hub known for its elegant squares, grand avenues, and neoclassical buildings.
Alfama, the oldest district, offers a glimpse into Lisbon's traditional roots, with its labyrinthine streets, colorful houses, and the sound of Fado music wafting through the air. Bairro Alto is renowned for its vibrant nightlife, lined with numerous bars and restaurants that come alive after sundown.
Lisbon is a food lover's paradise, offering a delightful array of culinary treats. Indulge in traditional dishes such as bacalhau (salted codfish), pastéis de bacalhau (codfish cakes), and pastéis de nata (custard tarts).
The Mercado da Ribeira, now known as Time Out Market, is a food hall where visitors can savor an extensive range of Portuguese cuisine, showcasing the talents of renowned chefs and local vendors. Be sure to pair your meal with a glass of Portuguese wine or ginjinha, a traditional cherry liqueur.
Lisbon pulsates with a thriving arts and cultural scene. The Museu Nacional de Arte Antiga houses an impressive collection of Portuguese art, while the Museu do Azulejo showcases the country's intricate tilework.
For music enthusiasts, Lisbon hosts numerous festivals throughout the year, including the world-renowned NOS Alive and Super Bock Super Rock. The LX Factory, a creative hub located in an industrial complex, offers a blend of art, design, gastronomy, and entertainment, making it a must-visit for the culturally inclined.
Beyond its urban charm, Lisbon is surrounded by stunning natural landscapes. The nearby town of Sintra, a UNESCO World Heritage site, enchants visitors with its fairytale-like castles, lush gardens, and picturesque views.
The coastal town of Cascais beckons with its sandy beaches, while the nearby Cabo da Roca, Europe's westernmost point, provides a dramatic backdrop against the Atlantic Ocean.
One of the most endearing aspects of Lisbon is the warmth and hospitality of its people. The locals, known as Lisboetas, are friendly, welcoming, and proud of their city. They are always ready to share their knowledge, recommend hidden gems, or engage in lively conversations. This genuine hospitality creates a welcoming atmosphere that adds to the overall charm of Lisbon.
Lisbon, the vibrant capital city of Portugal, is a treasure trove of diverse neighborhoods, each with its distinct character and allure.
From historic districts steeped in ancient charm to trendy areas buzzing with contemporary energy, Lisbon's neighborhoods offer a captivating tapestry of culture, architecture, and experiences. Below are all the neighborhoods in Lisbon:
Alfama

Anjos

Bairro Alto

Baixa

Belém

Benfica

Campo de Ourique

Campolide

Carnide

Castelo

Chiado

Encarnação

Estrela

Graça

Lapa

Lumiar

Marvila

Misericórdia

Olivais

Parque das Nações

Penha de França

Prazeres

Santa Clara

Santa Maria Maior

São Domingos de Benfica

São Vicente
However in this neighborhood map guide, we'll embark on a virtual journey through Lisbon's most notable neighborhoods, highlighting their unique features and must-visit attractions.
Baixa, Lisbon's downtown district, is a bustling area that showcases the city's architectural grandeur. Its layout follows a grid pattern, with wide avenues, elegant neoclassical buildings, and ornate squares.

Lisbon Neighborhoods: Downtown - Baixa
Rua Augusta, the main pedestrian street, is lined with shops, cafes, and street performers, creating a lively atmosphere. The iconic Praça do Comércio, also known as Terreiro do Paço, is a massive square that opens up to the Tagus River, offering stunning waterfront views.
The square is adorned with statues, fountains, and the Triumphal Arch leading to Rua Augusta. Visitors can also explore the Elevador de Santa Justa, a beautiful iron elevator designed by Gustave Eiffel, which connects Baixa to the Carmo neighborhood.
Alfama is a neighborhood that transports visitors back in time with its narrow, winding streets and preserved medieval architecture. As Lisbon's oldest district, it exudes a captivating atmosphere, showcasing the city's traditional roots.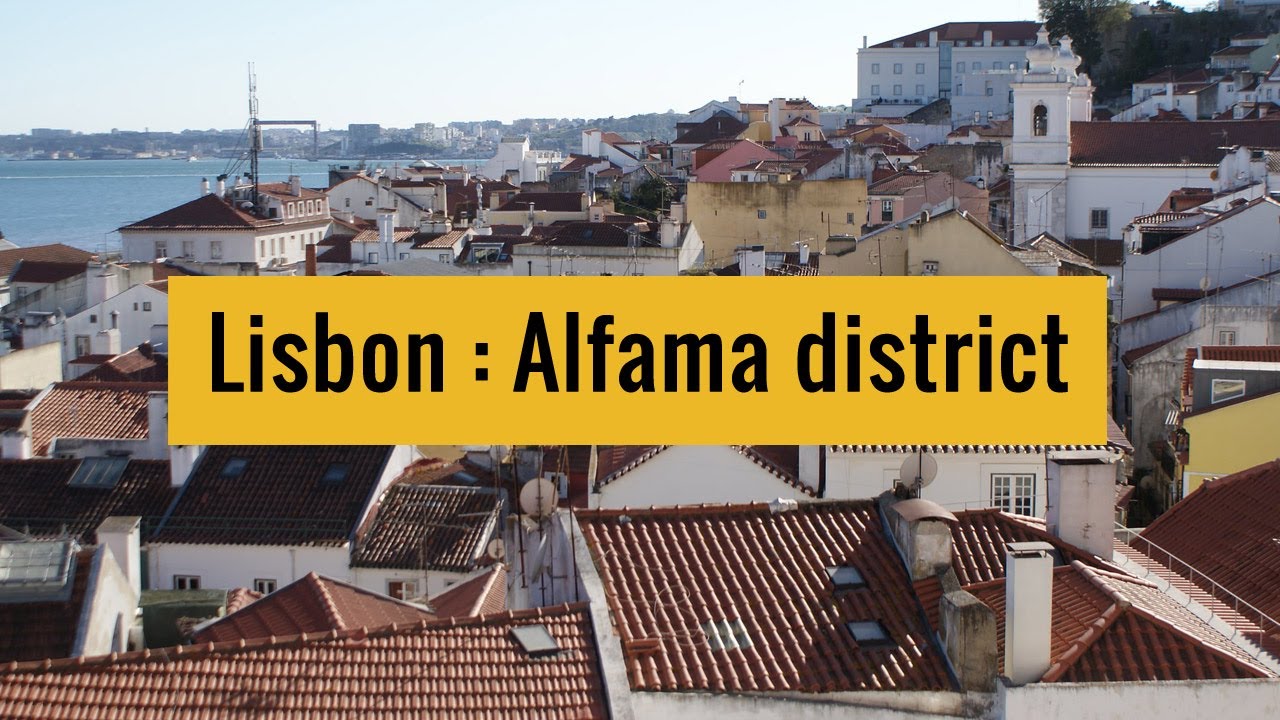 Discovering Alfama district in Lisbon : History and cool places !
Wander through its labyrinthine alleys, adorned with colorful tiled houses and charming street art. The district is home to the imposing São Jorge Castle, perched on a hilltop, offering panoramic views of the city and the Tagus River.
Exploring Alfama's streets, visitors will also encounter the Sé Cathedral, a magnificent Romanesque church with Gothic influences, as well as numerous traditional Fado music venues, where the soulful melodies of Portugal's iconic music genre fill the air.
Chiado is a vibrant and upscale neighborhood that has long been associated with Lisbon's cultural and intellectual scene. It is characterized by its elegant atmosphere, upscale boutiques, and renowned cultural institutions.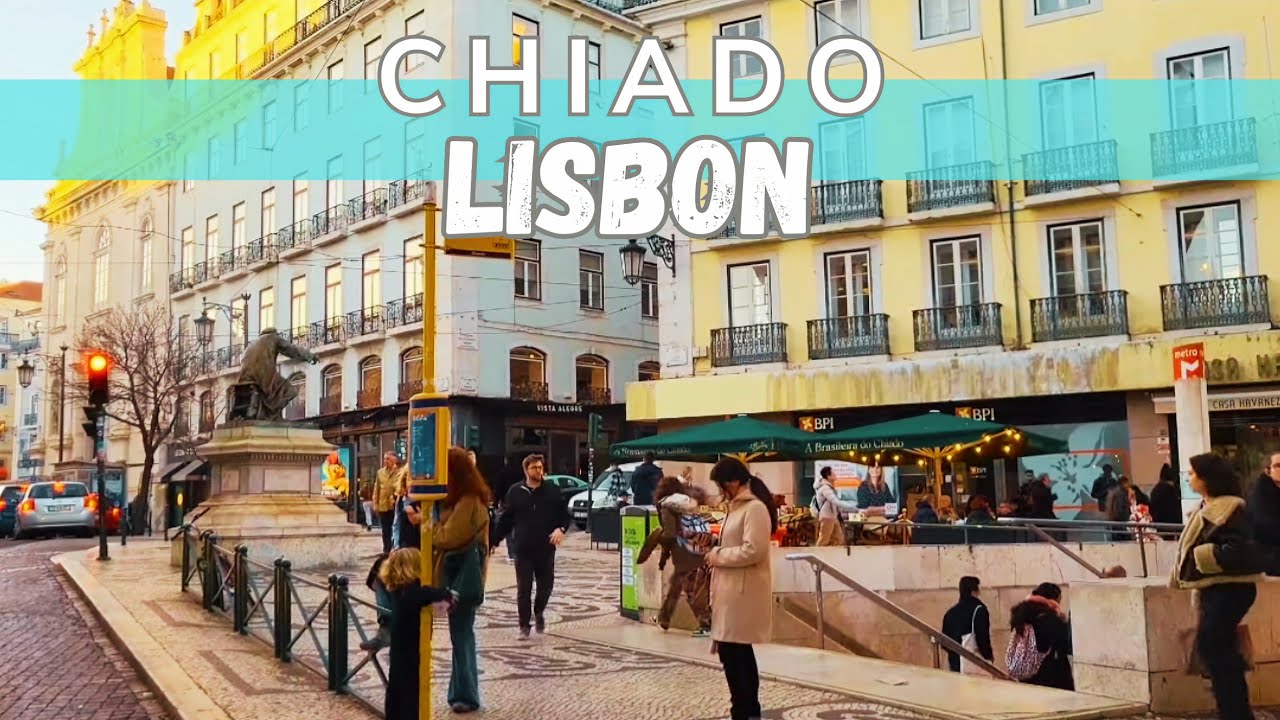 Lisbon Neighborhoods: Chiado
Rua Garrett, the main street in Chiado, is lined with fashionable shops, iconic cafes, and historic landmarks. Café A Brasileira, established in the early 20th century, was a favorite gathering spot for intellectuals and artists such as Fernando Pessoa.
Largo do Chiado, a charming square, is home to the Teatro Nacional de São Carlos, Portugal's historic opera house. The neighborhood also boasts the Bertrand Bookstore, the world's oldest operating bookstore, offering a vast collection of books and a glimpse into Lisbon's literary heritage.
Bairro Alto, meaning "Upper District," is a neighborhood renowned for its vibrant nightlife and bohemian atmosphere. During the day, the narrow streets of Bairro Alto reveal a tranquil charm, with colorful houses, traditional shops, and quaint cafes.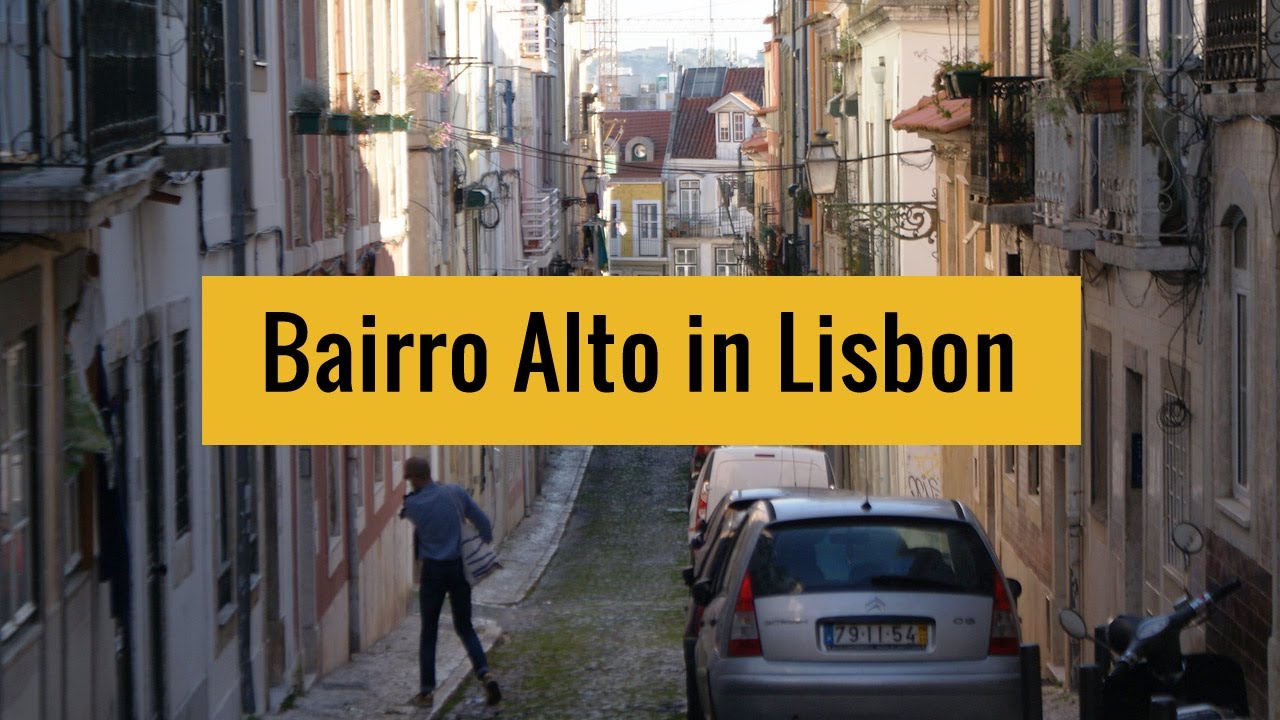 Bairro Alto district in Lisbon
However, as night falls, the neighborhood transforms into a bustling hub of entertainment. Countless bars, pubs, and live music venues come alive, attracting locals and visitors alike.
The district is known for its lively street parties, especially during festivals like Santo António, when the streets are adorned with decorations and traditional celebrations take place. Bairro Alto offers an energetic and eclectic ambiance that invites visitors to experience Lisbon's vibrant nightlife scene.
Belém, located west of the city center, is a historically significant district that showcases Lisbon's maritime heritage and architectural splendor. This neighborhood was the starting point for many of Portugal's renowned explorers during the Age of Discovery. Belém is home to two of Lisbon's most iconic landmarks, both UNESCO World Heritage sites.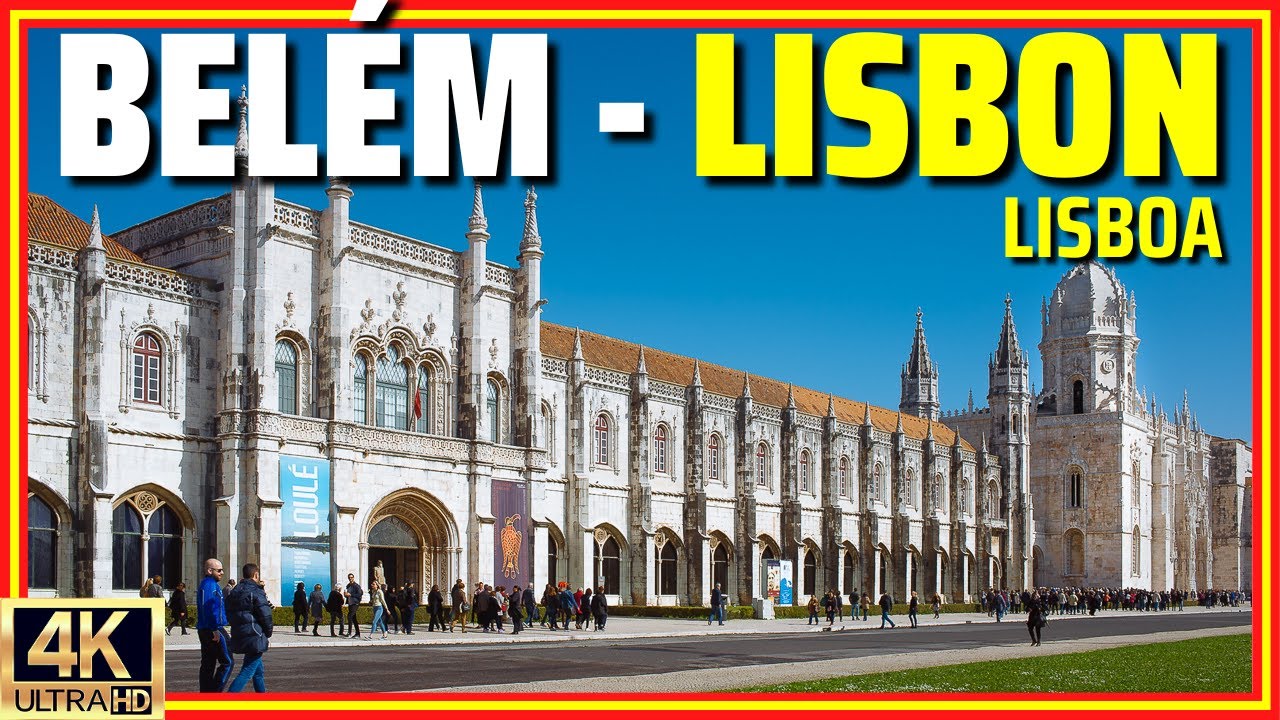 Belém, Lisbon 🤩The Home of Portugal's Greatest Monuments! Walking Tour [4K]
The Belém Tower, an intricate Manueline-style fortress, stands proudly at the river's edge and once served as a defense structure and ceremonial gateway. The nearby Jerónimos Monastery is a masterpiece of Manueline architecture, with its intricate stone carvings and grandeur.
This magnificent monastery is the final resting place of Vasco da Gama, the famous Portuguese explorer. Other notable attractions in Belém include the Discoveries Monument, a tribute to Portugal's explorers, and the Coach Museum, which houses one of the world's finest collections of historic carriages.
Parque das Nações, situated in the eastern part of Lisbon, is a modern neighborhood that emerged from the transformation of the former Expo '98 site. This district embodies futuristic architecture, expansive green spaces, and cutting-edge attractions. The Vasco da Gama Tower, inspired by a nautical sail, stands tall as a symbol of modern Lisbon.
Lisbon's Most Modern Neighborhood! 😍Parque das Nações Walking Tour, Portugal [4K]
The neighborhood's main thoroughfare, Avenida Dom João II, offers a vibrant atmosphere with shops, restaurants, and entertainment venues.
The Oceanário de Lisboa, located in Parque das Nações, is one of the largest aquariums in Europe, providing an immersive journey through different marine ecosystems. Visitors can also enjoy the Telecabine Lisboa, a cable car ride that offers stunning views of the Tagus River and the entire Parque das Nações area.
Chiado is a popular neighborhood in Lisbon known for its upscale boutiques and designer shops, making it a prime destination for shopping enthusiasts. Avenida da Liberdade is another excellent choice, with its luxury brands and high-end stores lining the elegant boulevard.
For a more eclectic and alternative shopping experience, head to the LX Factory in Alcântara, a vibrant creative hub filled with unique shops, art galleries, and trendy concept stores.
Parque das Nações is a family-friendly neighborhood in Lisbon, offering a range of attractions such as the Oceanário de Lisboa (Lisbon Oceanarium), one of Europe's largest aquariums, and ample green spaces for picnics and leisurely walks.
Campo de Ourique is another neighborhood suitable for families, with its tranquil atmosphere, charming streets, and amenities like playgrounds, parks, and family-friendly restaurants. The Belém district is also a great choice, with its historical sites, riverside promenade, and attractions like the Berardo Collection Museum, which houses modern and contemporary art.
Bairro Alto is renowned for its vibrant nightlife scene, with numerous bars, pubs, and live music venues that come alive in the evening. This bohemian neighborhood offers a diverse range of experiences, from intimate jazz clubs to energetic dance floors.
Cais do Sodré is another neighborhood with a thriving nightlife, particularly along Rua Nova do Carvalho, also known as the "Pink Street," where you'll find a mix of bars and clubs. Santos, located near the riverfront, is popular for its trendy bars and late-night parties, attracting a youthful and energetic crowd.
Lisbon neighborhood map offer a diverse range of experiences, each with its unique character and attractions. Each neighborhood contributes to the vibrant tapestry that makes Lisbon an enticing destination.
Exploring these neighborhoods allows visitors to delve into the city's rich history, immerse themselves in its cultural heritage, and witness the seamless fusion of tradition and modernity that defines the Portuguese capital.
Share:
Twitter

|
Facebook

|
Linkedin