Mountain Biking Trails In New Zealand - Unleash Your Adventure In Aotearoa
Aotearoa New Zealand is a paradise on earth for mountain biking enthusiasts. From the breathtaking landscapes to the exhilarating trails, this country offers an unmatched biking experience.
Join us on an epic road trip as we explore the top 10 mountain bike trails that New Zealand has to offer. Get ready to unleash your adventure and discover the thrill of the stunning landscapes when you're on an adventure for mountain biking trails in New Zealand.
New Zealand, also known as Aotearoa, is renowned for its awe-inspiring natural beauty and diverse terrain, making it a dream destination for mountain biking enthusiasts. With a well-established network of trails catering to various skill levels, New Zealand offers an unparalleled biking experience.
Whether you're seeking adrenaline-pumping downhill rides or scenic cross-country trails, you'll find it all in this adventure-packed country. So, fasten your helmet, adjust your gear, and let's embark on a journey through the top 10 mountain biking destinations in New Zealand.
COPYRIGHT_JANE: Published on https://www.janeresture.com/mountain-biking-trails-in-new-zealand/ by Jane Resture on 2023-06-02T15:45:38.955Z
Dome Valley DH is Auckland's best-kept secret. This trail features 18 minutes of grade 5 downhill fun, making it ideal for confident riders seeking an adrenaline rush. With its dusty, loose terrain and incredible speed, Dome Valley DH promises an exhilarating ride.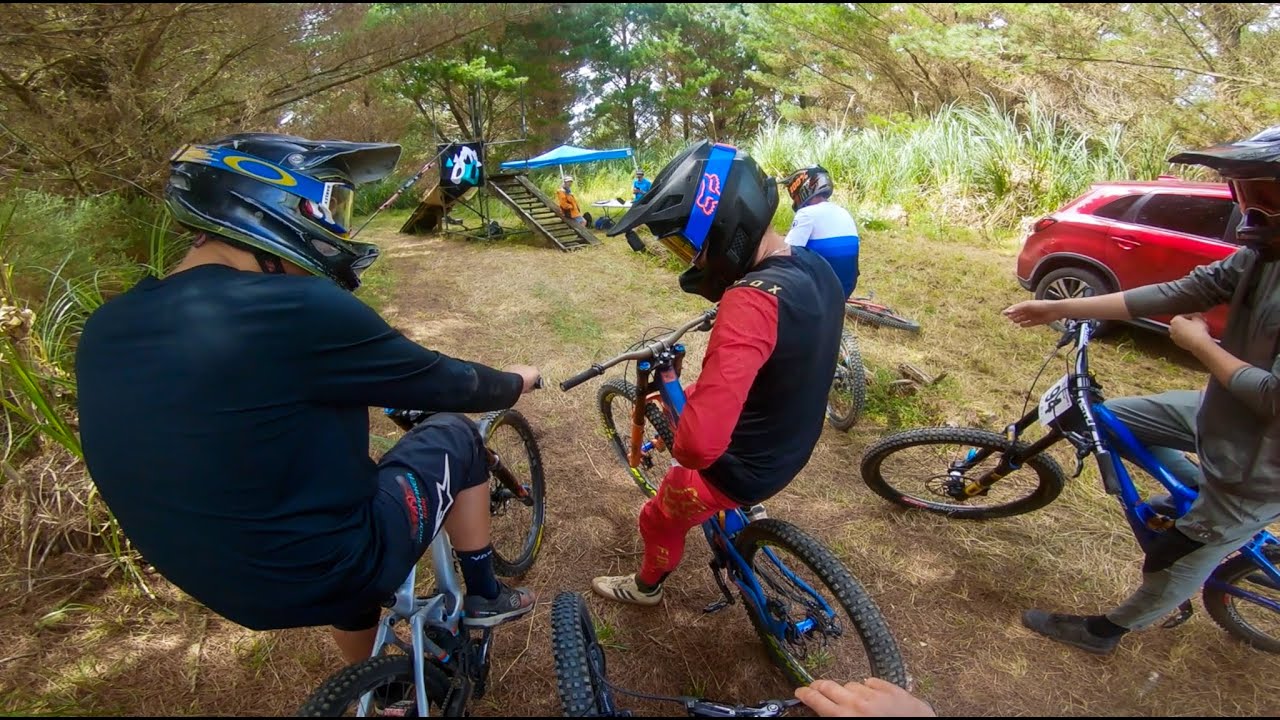 Dome Valley National DH MTB Series 2022 | Practice Laps POV
The park has a strong club culture, and locals are always ready to provide tips and recommendations. Just remember that bookings are essential through Auckland Downhill, and the trail is only open on shuttle days.
Rotorua City, New Zealand
Arguably one of the best MTB parks in New Zealand, Rotorua's Whakarewarewa Forest, known as The Redwoods, is a true Mecca for mountain bikers. With over 180 kilometers of trails spanning various grades, there's something for everyone in this expansive forest.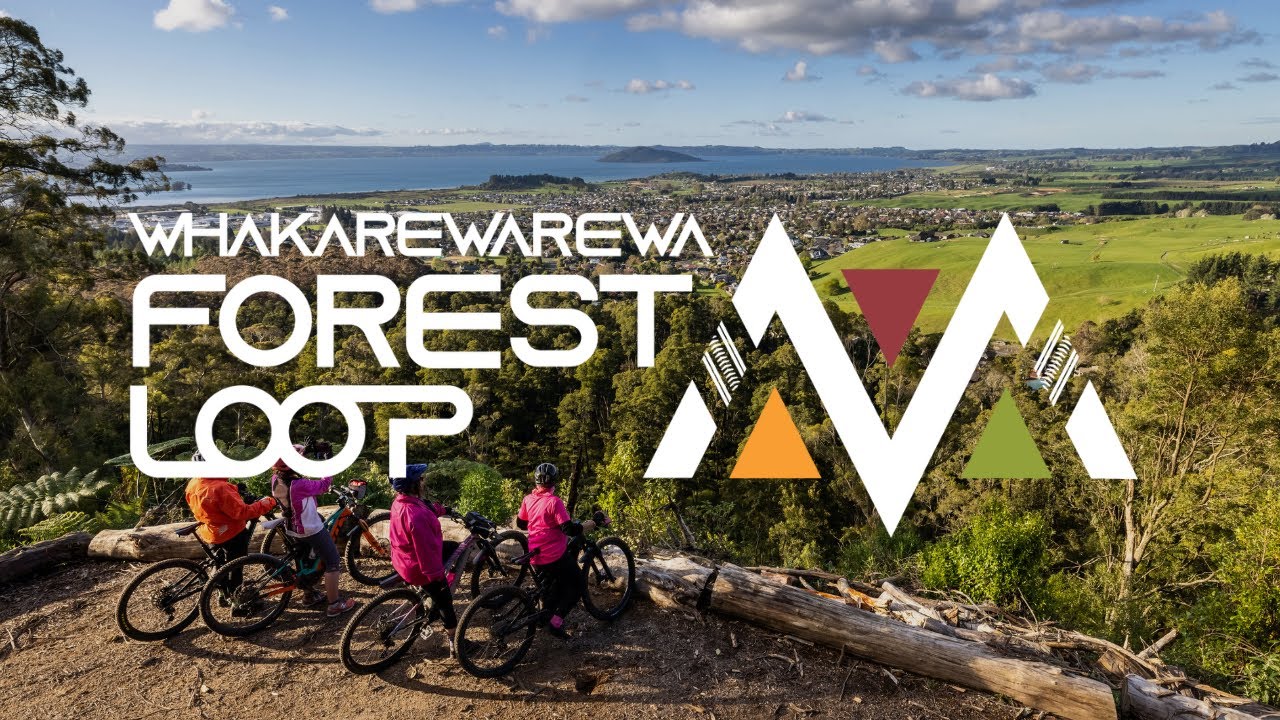 Whakarewarewa Forest Loop Mountain Bike Ride In Rotorua
The fast-draining volcanic soils create loamy goodness year-round, ensuring excellent traction and a thrilling riding experience. Whether you're a beginner or an expert rider, The Redwoods will leave you craving for more.
Pureora Forest, Central North Island
The Timber Trail offers an 85-kilometer adventure through a remote and historic area. As you journey through the lush Podocarp Forest, you'll be surrounded by regenerating nature and a vibrant birdlife.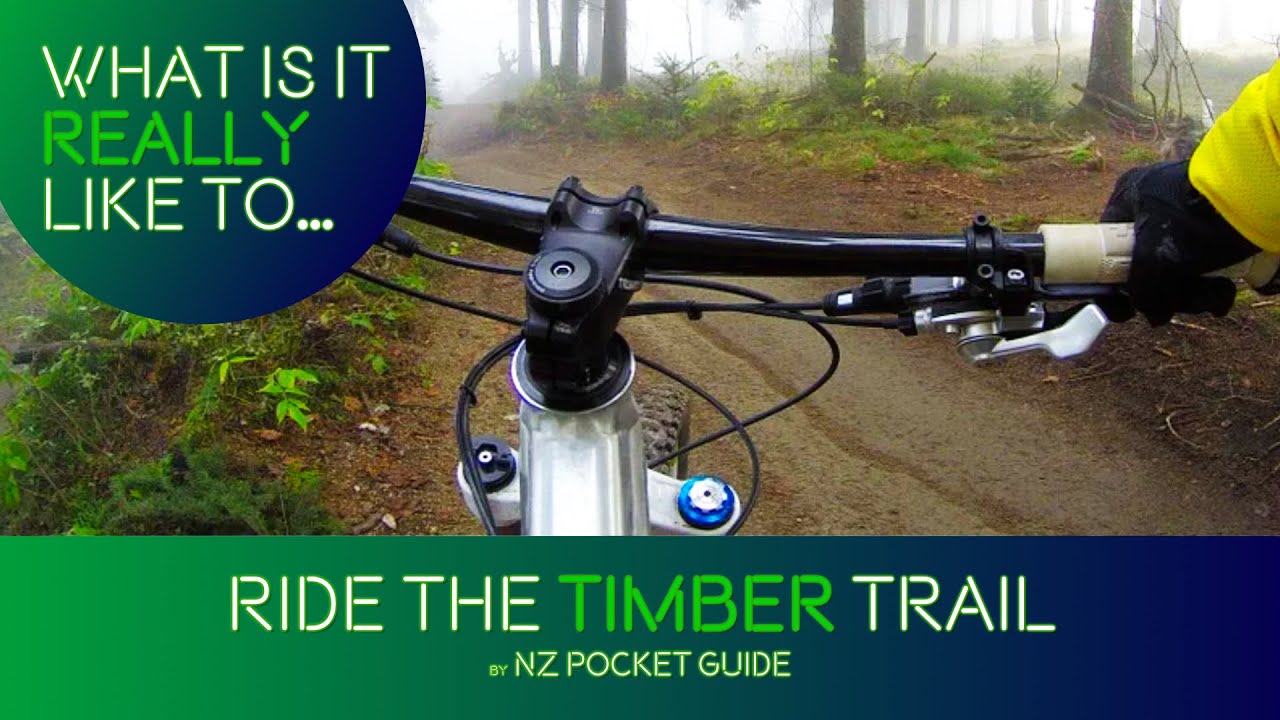 🚴‍♂️ Mountain Biking the Timber Trail: What is it REALLY like?!
The trail features New Zealand's longest and highest swing bridges, adding an exciting element to your ride. With accommodation options halfway along the trail, including camping, glamping, and lodges, you can make the most of this multi-day adventure.
Mākara Peak Mountain Bike Park is a must-visit destination for mountain bikers. With trails ranging from grade 1 to 6, this park offers options for riders of all skill levels.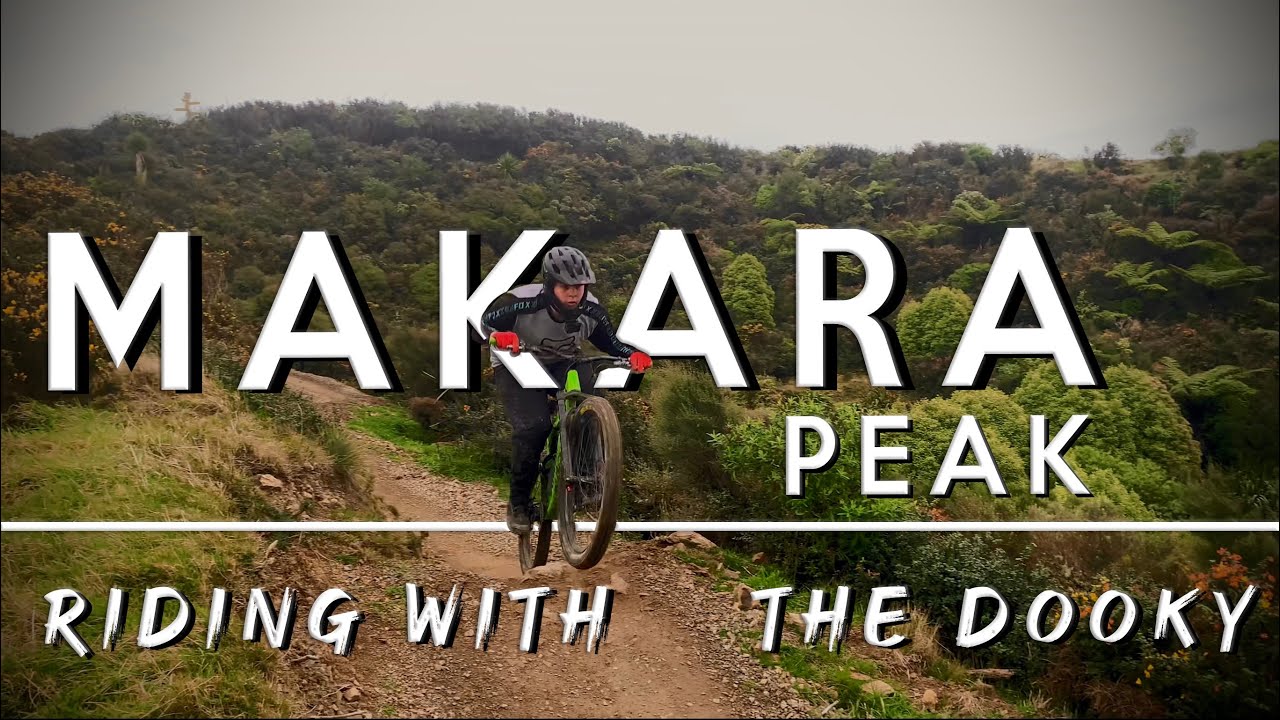 MĀKARA PEAK | The Best MTB Trails in Wellington?
From the renowned Deliverance trail, which pushes riders to their limits over mossy rocks and roots, to lower-grade trails with cross-country style traverses, Mākara Peak has something for everyone. The proximity to other bike parks in Wellington adds to the allure, allowing riders to explore a variety of trails.
Wairoa Valley 7091, New Zealand
Nestled in the native forests of Nelson, The Gorge MTB Park offers some of the most spectacular backcountry ridings in New Zealand. With 70 kilometers of trails ranging from grade 3 to 6, intermediate riders and above can enjoy the thrill of descending a massive 1000 meters.
Dream Riding in New Zealand's Privately Built Bike Park - Tom Bradshaw v The Gorge
The park provides shuttle access, eliminating the need for strenuous climbs. Prescribed trail routes simplify navigation, allowing riders to focus on the pure enjoyment of the trails. A refreshing natural swimming hole awaits at the end of your ride, providing the perfect way to cool off after an adrenaline-filled day.
530 Waipapa Road, Clarence 7371, New Zealand
Venture to Waipapa Bay, 90 minutes south of the Picton Ferry Terminal or 40 minutes north of Kaikoura, and you'll discover the remote beauty of Middle Hill MTB. Set on a high-country merino station, this trail network offers world-class riding with a focus on progression.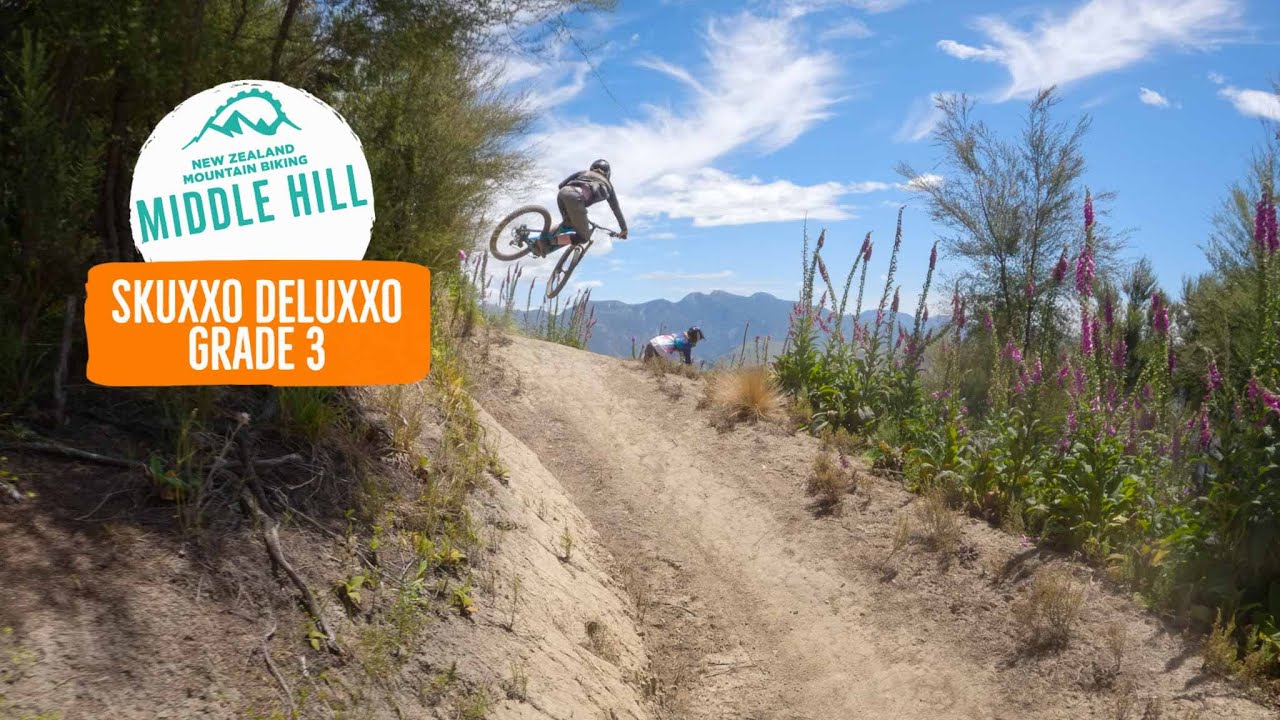 Chasing the teenagers down Skuxxo Deluxo - Middle Hill MTB
With a maximum capacity of just 24 riders per day, you can enjoy the trails with your friends and cover as many kilometers as your legs can handle. Just remember to close the gate to ensure the sheep don't escape!
225 Worsleys Road, Cracroft, Christchurch 8022, New Zealand
The largest city on the South Island, Christchurch Adventure Park offers an incredible mountain biking experience. With 44 trails catering to all skill levels, this park has something for everyone.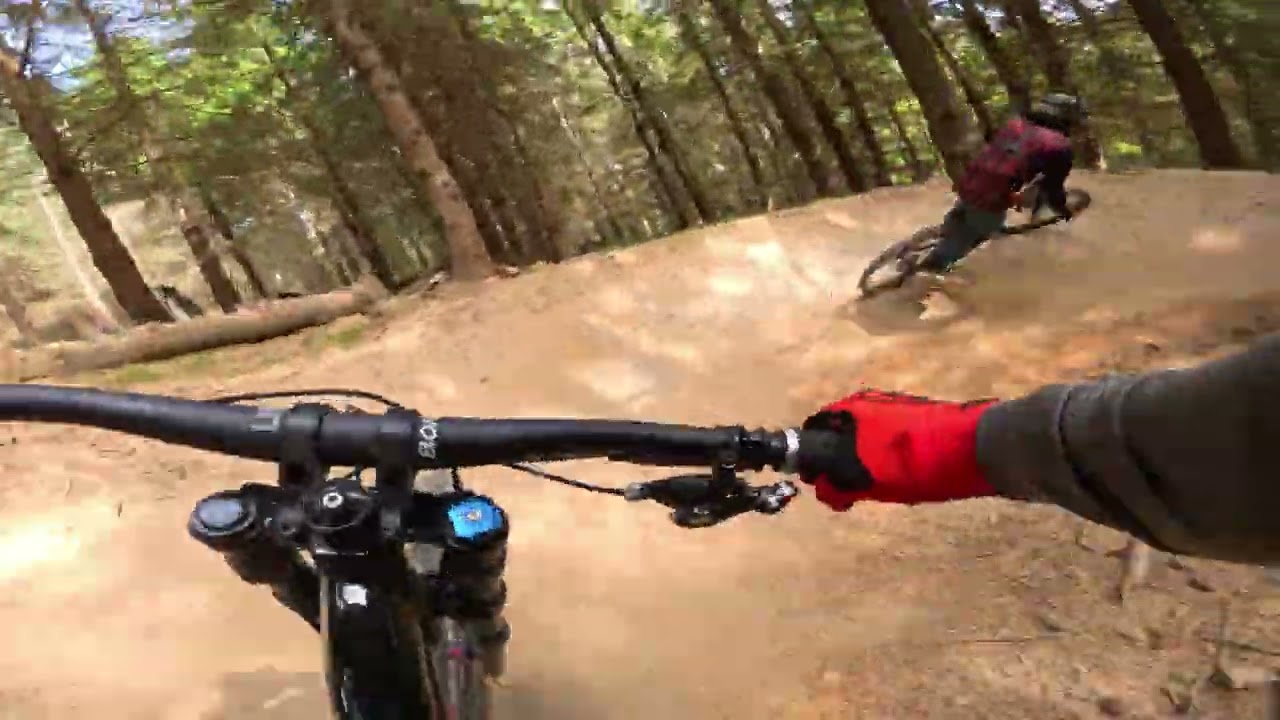 Askins (Jump Progression)|| Christchurch Adventure Park|| New Zealand
What sets it apart is New Zealand's first and longest purpose-built MTB chairlift, providing convenient access to the trails. Surrounded by stunning natural beauty, Christchurch Adventure Park offers a unique opportunity to combine mountain biking with other outdoor activities such as surfing and skiing.
North West corner of the South Island of New Zealand
For those seeking a wilderness adventure, the Old Ghost Road in Westport is a must-ride trail. This 85-kilometer adventure trail follows an old gold miner's road and offers a challenging grade 4 experience with some grade 5 sections.
The Official Old Ghost Road Video | The Mountain Bike Ride-through | NZ Mountain Safety Council
Prepare to navigate glorious rocks, roots, mud, steps, river crossings, and treacherous descents. While some riders complete it in a single day, most choose to stay in the six huts available along the trail, allowing them to fully immerse themselves in this remote and rugged environment.
Hammy's Track, Otago 9300, 9300, New Zealand
No mountain biking journey in New Zealand would be complete without a visit to Queenstown, the adventure capital of the country. Queenstown Bike Park offers an incredible range of trails, with 44 options to choose from.

A Typical Day Riding Bikes In Queenstown Bikepark!! (New Zealand)
The park's gondola lift access provides riders with easy transportation to the top, allowing them to focus on the exhilarating descents and breathtaking views over Lake Wakatipu and the Remarkables mountain range. Whether you're an intermediate rider looking for a thrilling experience or an expert seeking a challenge, Queenstown Bike Park has you covered.
Queenstown 9300, New Zealand
Gorge Road Jump Park is a vibrant hub for riders and spectators alike. This jump park offers an impressive array of features, attracting both professional riders and beginners.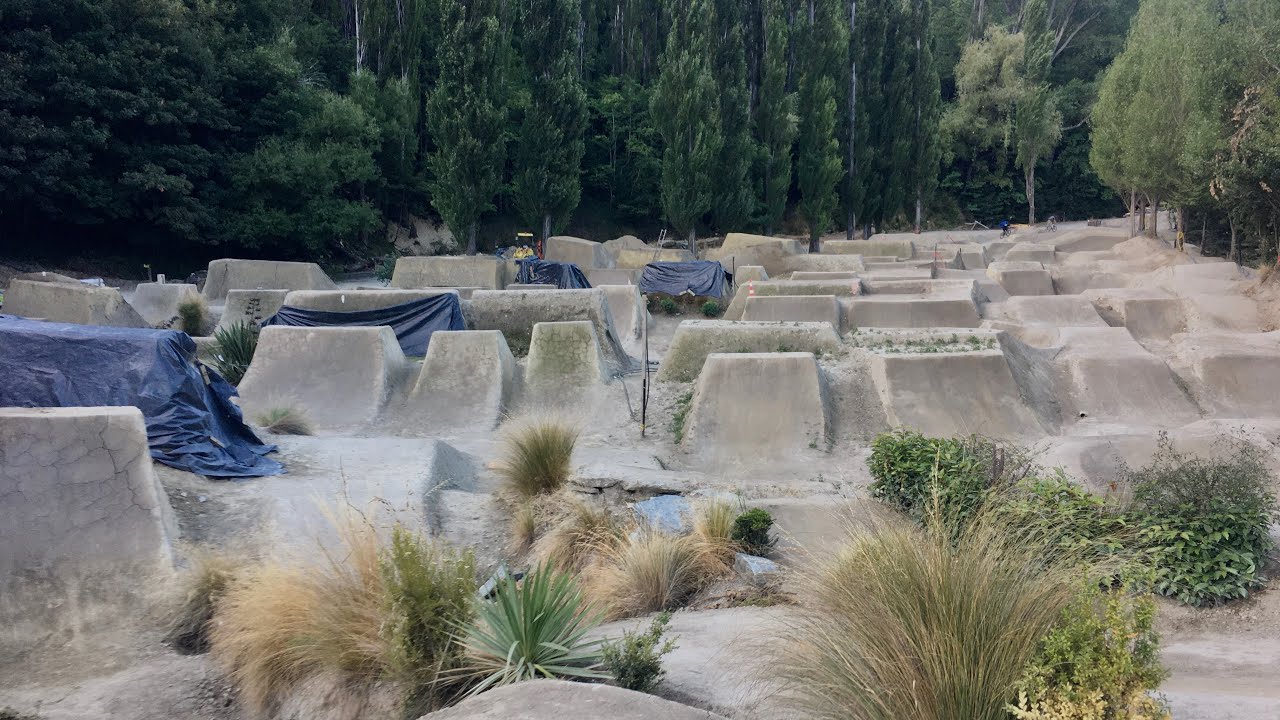 RIDING THE WORLDS BEST DIRT JUMPS!!! - GORGE ROAD QUEENSTOWN!!
While the pros showcase their skills, beginner lines provide an opportunity for riders of all levels to enjoy the park. Gorge Road Jump Park is not just a mountain biking destination; it's a place to hang out, soak up the energy, and be inspired by the incredible talent on display.
When venturing out to explore biking trails, it's essential to be prepared and equipped for an unforgettable adventure. Here are some valuable tips and gear recommendations to enhance your trail riding experience:
Helmet

- Prioritize safety by wearing a properly fitting helmet to protect your head during unexpected falls or collisions.

Bike

- Choose a suitable bike for the trail terrain and your riding style, whether it's a mountain bike, gravel bike, or road bike.

Clothing

- Opt for moisture-wicking and breathable apparel to stay comfortable and dry. Don't forget gloves, padded shorts, and appropriate footwear for better grip and protection.

Tools and Repair Kit

- Carry essential tools, such as a multi-tool, tire repair kit, pump, and spare inner tubes, to handle minor repairs on the trail.

Backpack or Hydration Pack

- Stay hydrated by carrying a backpack or hydration pack with water, snacks, and additional storage for essentials like sunscreen, a map, and a first aid kit.

Bike Lights

- If riding during low light conditions or at night, ensure you have front and rear bike lights for visibility and safety.
Plan and Research

- Familiarize yourself with the trail beforehand. Check for trail maps, difficulty levels, trail conditions, and any necessary permits or restrictions.

Start Easy

- If you're new to trail riding, begin with easier trails suitable for your skill level and gradually progress to more challenging ones.

Ride with Others

- Whenever possible, ride with a friend or a group for safety and camaraderie.

Follow Trail Etiquette

- Respect other trail users by yielding appropriately, keeping a moderate speed, and staying on designated paths.

Pace Yourself

- Maintain a steady pace and take breaks as needed to rest, refuel, and appreciate the surroundings.

Stay Hydrated and Fuelled

- Drink water regularly and carry snacks to maintain energy levels during longer rides.

Observe Trail Conditions

- Be aware of changing weather conditions, trail closures, and any potential hazards. Adjust your riding plans accordingly.

Leave No Trace

- Preserve the environment by packing out your trash, staying on designated trails, and respecting wildlife and vegetation.
Embark on your biking trail adventure well-prepared, with the right gear and a positive mindset. Let the trails unfold before you as you immerse yourself in the beauty of nature and the exhilaration of biking. Happy trails!
Rotorua is widely considered the mountain bike capital of New Zealand, thanks to its world-class trails in the Whakarewarewa Forest and its reputation as a top destination for mountain biking enthusiasts.
The town of Queenstown in New Zealand is renowned for having the best cycling opportunities. With its diverse range of trails, including the Queenstown Bike Park, stunning scenery, and a vibrant cycling community, it offers an exceptional cycling experience.
The best time of year to mountain bike in New Zealand is from October to April, during the spring, summer, and early autumn seasons. This period provides favorable weather conditions, with milder temperatures and less rainfall, making it ideal for enjoying the trails and exploring scenic landscapes.
The Old Ghost Road is the longest bike trail in New Zealand, stretching for 85 kilometers. This adventure trail follows an old gold miner's road and offers a challenging and rewarding biking experience through rugged terrain, stunning wilderness, and historic landmarks.
New Zealand, with its diverse landscapes and thrilling trails, is a mountain biking paradise like no other. Whether you choose to explore the North Island or the South Island, you'll be treated to an unforgettable adventure.
From the ancient forests of The Redwoods in Rotorua to the remote wilderness of the Old Ghost Road, each trail offers its own unique experience.
So, gear up, embrace the adrenaline, and let New Zealand's stunning scenery and world-class trails ignite your passion for mountain biking. Unleash your adventure in Aotearoa and discover why this country is hailed as one of the ultimate destinations for mountain biking enthusiasts.
Remember to respect the trails, follow safety guidelines, and leave only tire tracks behind as you embark on your thrilling journey on mountain biking trails in New Zealand.
Share:
Twitter

|
Facebook

|
Linkedin