Rotuma - A Polynesian Island Surrounded By Eight Islets
Talking about Rotumaisland is located in the South Pacific Ocean, 400 miles (640 km) northwest of Suva, Rotuma Island is a Fijian-dependent island. There are eight islets surrounding the volcanic island of Rotuma.
The main island was once known as Grenville and was discovered in 1791 by the British naval ship Pandora as it was searching for the HMS Bounty mutineers. In 1881, Britain acquired the group and connected it administratively to Fiji, which was then a British colony.
The post office, bank, and health center are all located in the village of Ahau, which also serves as the government's administrative center. The tiny ports of Motusa in the west and Oinafa in the northeast are used for the export of copra, root vegetables, and woven mats.
An airport lies between Oinafa and Ahau on the northern shore. The majority of the Rotuman people are of Polynesian descent. Many Rotumans relocated to other parts of Fiji throughout the second half of the 20th century.
Due to Solroroa Bluff and Mount Suelhof, the island's highest summit, Rotuma offers some of the best hiking in the world. The Manfiri volcanic vent, which is 25 meters deep, is located between Losa Beach and Solroroa Bluff.
Some of Fiji's most beautiful beaches may be found at Rotuma. In the area west of Solroroa Bluff, the best are Oinafa, Losa, and Vai'oa. On the main island, Joro, Lulu, and 'Ana-te-Fapufa (also known as the "Fapufa cave") are other well-liked beaches and picnic spots.
Picnic areas may also be found on the islets of 'Agaha, which are 1.2 kilometers and 75 meters off the southeast coast, respectively. On the island, there are also excellent spots for snorkeling and surfing.
The origins of Rotuma's inhabitants will remain obscure until the archaeology of the island is completed. However, there is strong evidence that migrations from Samoa and Tongatook place after the initial settlement.
Additional information indicates that Rotumans may have interacted with people from Tuvalu(Ellice Islands), Kiribati (Gilbert Islands), Futuna, and Uvea to the east, and Fiji to the south. In 1791, there was the first known European contact.
Growing interaction occurred throughout the first part of the nineteenth century when Rotuma became a popular location for whalers to restock their supplies. There, a large number of seamen abandoned ship, and at times, there were said to be more than 100 beachcombers.
Along with whalers, there were labor recruiters who discovered Rotumans to be particularly receptive to joining. Many Rotuman men had traveled by the middle of the nineteenth century, and some had gone to the epicenters of European culture before coming home.
Hiking, swimming, snorkeling, and other outdoor activities are available on Rotuma. Additionally, your hosts might be able to arrange for you to use a small boat for diving outings.
For those wanting to experience living on a genuinely isolated island that few foreigners have ever seen, Rotuma is a popular destination for tourists from other countries. Rotuman women are known to weave fine white mats. The verdant island's environment supports the cultivation of Fiji's best oranges.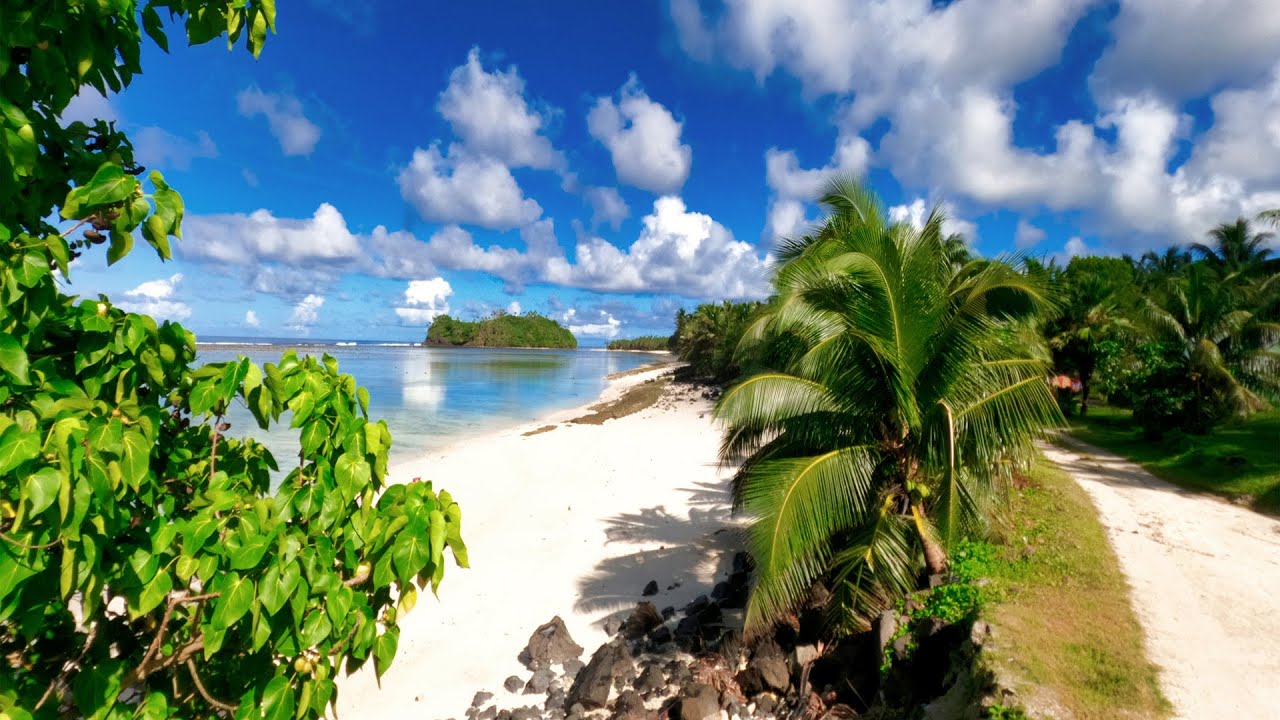 Rotuma, A Polynesian Island Paradise in Fiji
There are several different hotel chains in Rotuma; some of the more well-known are listed here.
Motels in Rotuma include the Capricorn International Hotel and the Nadi Downtown Hotel, both of which provide excellent hotel discounts. If you're traveling to Rotuma on a tight budget, you may cut travelcosts by reserving a stay at one of the city's numerous inexpensive hotels, which offer low hotel rates.
These motels frequently provide amenities like a coffee machine and free early check-in. The hotel prices at a few of these motels are significantly reduced.
For leisure travel or opulent holidays in the region, Rotuma also includes resorts like Tokoriki Island Resort-Adults only and The Terraces Apartments Resort, which provide resort-style lodging.
Since they are frequently found close to tourist sites, you must take into account these resort hotels while planning your Rotuma vacations. Your stay will be comfortable thanks to resort amenities including plush bedding, massage services, and plush bathrobes.
These prestigious Rotuma resorts, like Tambua Sands Beach Resort, offer everything a tourist or business visitor may need from a five-star hotel facility close to well-known landmark destinations.
It is famous for the eight islets surrounding the volcanic island of Rotuma.
In the more Melanesian Fiji, there are Polynesians called Rotumans who speak a distinctive Polynesian language.
The 14 settlements house the 1901 indigenous people who make up the population.
Fiji's Polynesian island of Rotuma. Despite being located around 465 kilometers to the north of the Fiji Islands, Tonga and Samoa share significantly more cultural similarities with Tonga than with Melanesian Fiji.
It is a 43 km squared volcanic island that is surrounded by a few significantly smaller islands. Since 1881, the island has been politically a part of Fiji. The Rotumans are currently recognized as a separate minority group in Fiji because of their distinctive looks and distinctive language.
Share:
Twitter

|
Facebook

|
Linkedin