Ski Resorts In The Alps - Where To Find The Best Snow And Skiing Adventures
The Alps, with their majestic peaks and snow-covered slopes, offer a dream destination for skiers and snowboarders from around the world. Each ski resort in this stunning mountain range has its unique appeal, catering to different preferences and skill levels. Let's take a closer look at the top ski resorts in the Alps, along with the activities, pros, and cons that make them stand out.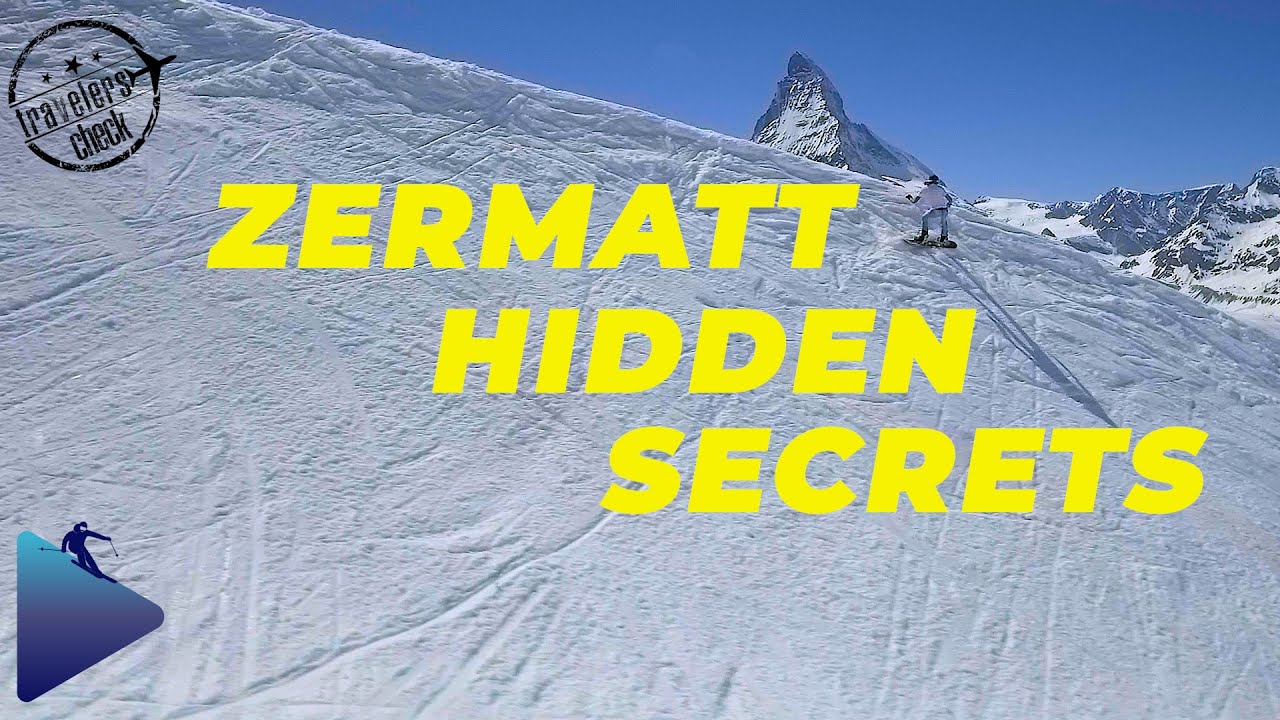 Zermatt ski resort review 4K I Ski Resorts Video
Zermatt is one of the world-class ski resorts in the Alps, and it is renowned for its reliable snow conditions that extend throughout the season. Situated at the base of the iconic Matterhorn, Zermatt offers skiers and snowboarders a picture-perfect setting with breathtaking views of the majestic peak.
The snow reliability in Zermatt is thanks to its high elevation and glacier skiing options. The Klein Matterhorn gondola takes visitors to an impressive height of 12,736 feet, where snow is practically guaranteed year-round. Even during the early season when lower-altitude resorts may struggle with rain, Zermatt is likely to have an excellent snow cover.
COPYRIGHT_JANE: Published on https://www.janeresture.com/ski-resorts-in-the-alps/ by Jane Resture on 2023-08-16T10:39:08.000Z
In addition to guaranteed snow, Zermatt offers a vast ski area that caters to all levels of skiers. Beginners can take advantage of the wide and gentle slopes, while intermediates and advanced skiers can explore a variety of challenging runs. The resort is well-equipped with state-of-the-art ski lifts and modern facilities, ensuring a seamless skiing experience for all guests.
However, it's essential to note that while Zermatt provides reliable snow, it doesn't always translate to guaranteed powder. The resort's relatively dry and sunny weather conditions can cause the top layer of snow to melt quickly. When this moisture refreezes, it packs down the snow, creating a firmer and icier ski surface. Skiers seeking powder may want to consider exploring off-piste areas or hiring a mountain guide to find untracked snow.
On the bright side, Zermatt's sunny weather provides visitors with stunning views of the Matterhorn and the surrounding Alpine landscape. The Matterhorn is visible from almost anywhere in the resort town, and taking the cherry-red Gornergrat Bahn train is a must-do experience. This scenic train ride offers panoramic views of the Matterhorn and the awe-inspiring beauty of the Alps.
Another advantage of visiting Zermatt is the charming car-free village. Visitors can take a train or park their cars at the edge of town and use mini electric taxis to navigate the resort. The bustling streets are lined with bars, restaurants, and shops, providing a vibrant mountain feel. The après-ski scene in Zermatt is equally exciting, with plenty of opportunities to unwind and socialize after a day on the slopes.
Zermatt's reputation as one of the best alpine ski resorts for reliable snow is well-deserved. Its high elevation, top-notch infrastructure, and breathtaking views of the Matterhorn make it a must-visit destination for skiers and snowboarders seeking a memorable winter adventure in the Swiss Alps. Whether you're a seasoned powder hound or a beginner eager to learn, Zermatt has something for every snow lover.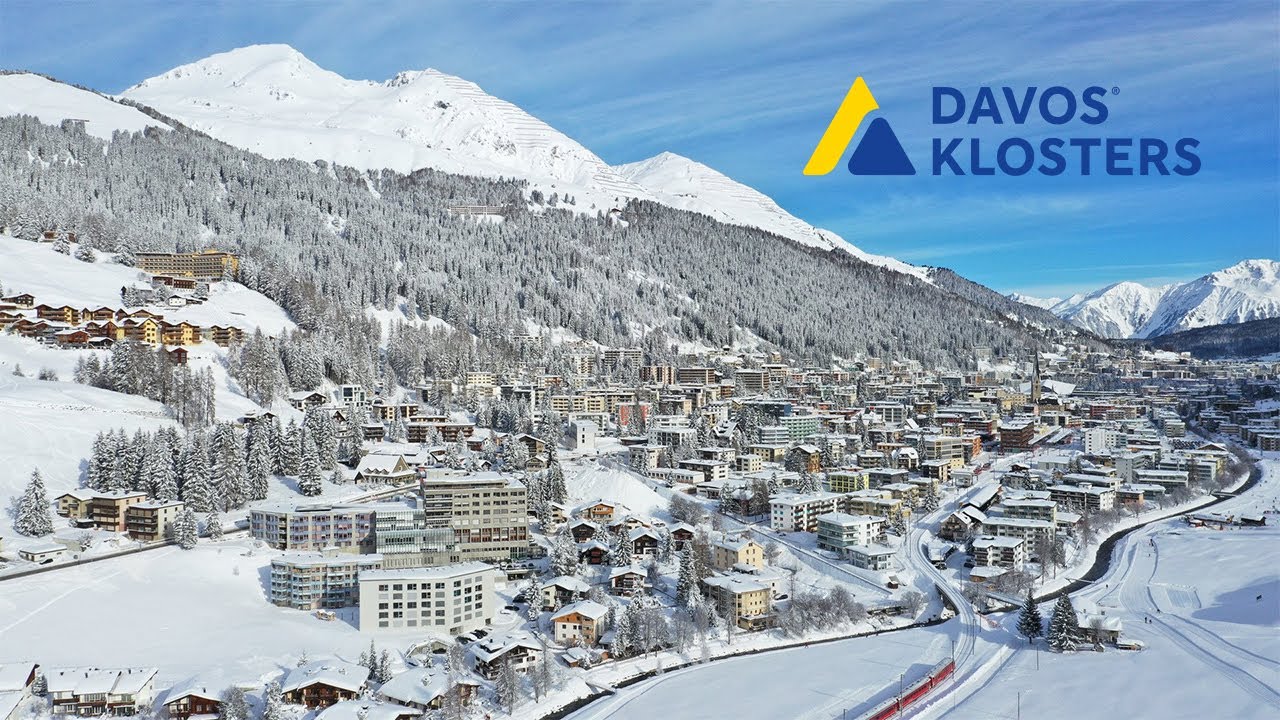 Davos Klosters, Switzerland - Beautiful Alpine Resort - The Most Scenic Skiing Village of The Alps
Davos Klosters is another gem in the Swiss Alps, known for being a family-friendly destination that caters to skiers of all levels. The resort is located in the Landwasser Valley, surrounded by stunning Alpine peaks, providing a beautiful setting for a winter getaway.
For families, Davos Klosters offers excellent ski schools that are ideal for children and beginners. The gentle slopes near Bolgen Plaza in the middle of Davos are perfect for learning and building confidence on skis or a snowboard. Parents can rest assured that their little ones are in good hands with qualified instructors.
Non-skiers will also find plenty to enjoy in Davos Klosters. The vibrant town of Davos offers a range of attractions, including museums, shops, and cultural sites. Visitors can explore the Kirchner Museum Davos, the Davos Winter Sports Museum, and a local history museum to learn about the area's rich heritage.
For those seeking outdoor activities beyond skiing, Davos Klosters has much to offer. Snowshoeing and winter hiking are popular ways to explore the breathtaking Alpine scenery at a more leisurely pace. Sledding is another fun activity that can be enjoyed by the whole family.
Prospective visitors should keep in mind that Davos Klosters can be crowded during peak holiday periods, so it's advisable to plan ahead and book accommodations in advance. Despite the potential crowds, the resort's excellent amenities, family-friendly atmosphere, and diverse winter activities make it a top choice for families and non-skiers.
Davos Klosters is a fantastic destination for families and those looking to enjoy a mix of skiing and off-slope activities. The ski schools provide a nurturing environment for beginners, and the range of attractions and winter sports options make it an appealing choice for all ages.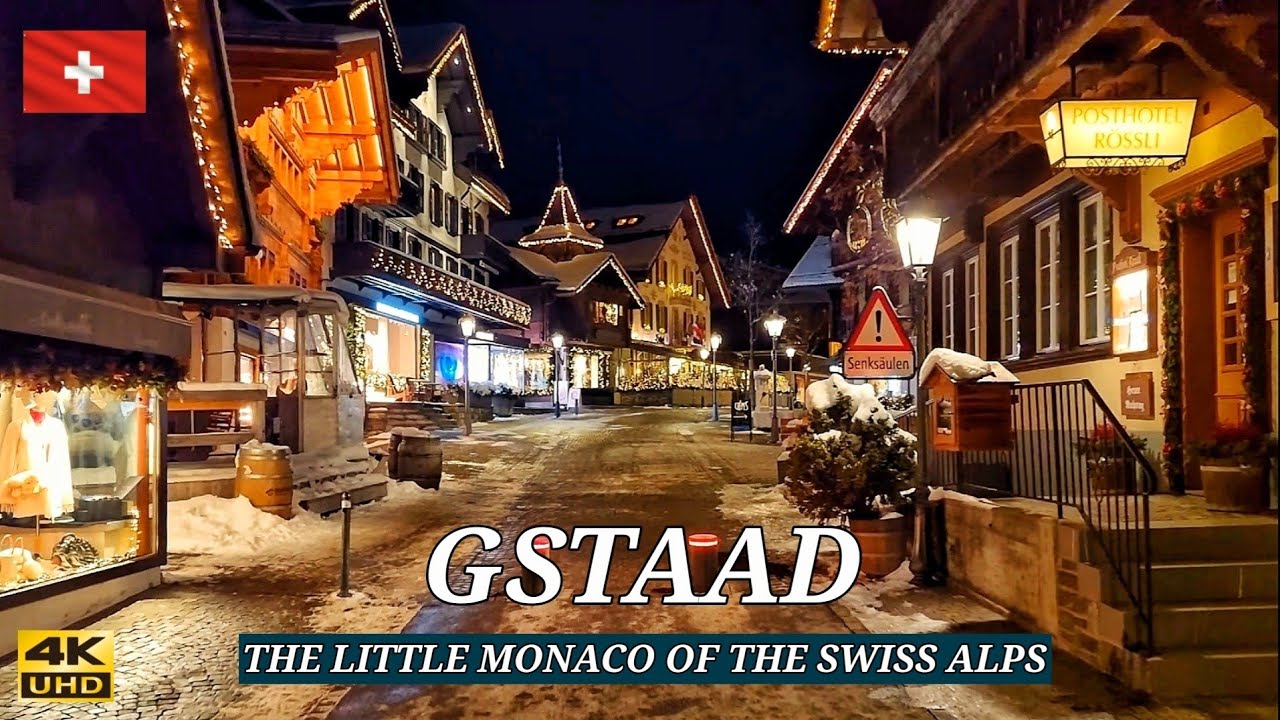 Gstaad 🇨🇭 Switzerland - A Luxurious Ski Resort - Night Walking Tour 4K Ultra HD
Gstaad is a picturesque Swiss village nestled in the Bernese Oberland region of the Alps. This charming resort town is famous for its luxurious ambiance and beginner-friendly ski slopes, making it an excellent choice for those new to skiing and snowboarding.
One of Gstaad's most significant advantages for beginners is its gentle, wide slopes that provide ample space to practice and gain confidence on the snow. The resort's low-lying mountains have inexpressible Swiss names like Rinderberg-Saanerslochgrat-Horneggli, but rest assured, these rounded mountains offer easy runs suitable for novices.
The resort's sunny weather is also a plus for beginners, as it provides a pleasant skiing experience without extreme cold temperatures. Additionally, Gstaad's mountainside lunch restaurants offer a fantastic opportunity to relax and enjoy the stunning alpine scenery during a well-deserved break.
Beyond skiing, Gstaad offers a delightful winter wonderland with a variety of activities for non-skiers and après-ski enthusiasts. Visitors can take a horse-drawn sleigh ride through the snow-covered landscapes, providing a magical and romantic experience. The village itself boasts upscale boutiques, restaurants, and cafes, adding to the overall ambiance of luxury and refinement.
However, one potential drawback for advanced skiers is the limited challenging terrain in Gstaad. The resort's focus on catering to beginners and families means that it may not provide enough of a challenge for those seeking steeper slopes and off-piste adventures.
Gstaad's beginner-friendly slopes, stunning alpine scenery, and luxurious atmosphere make it a perfect destination for individuals and families new to skiing. The resort's sunny weather and charming village add to the allure of this winter wonderland, offering a delightful experience for both skiers and non-skiers alike.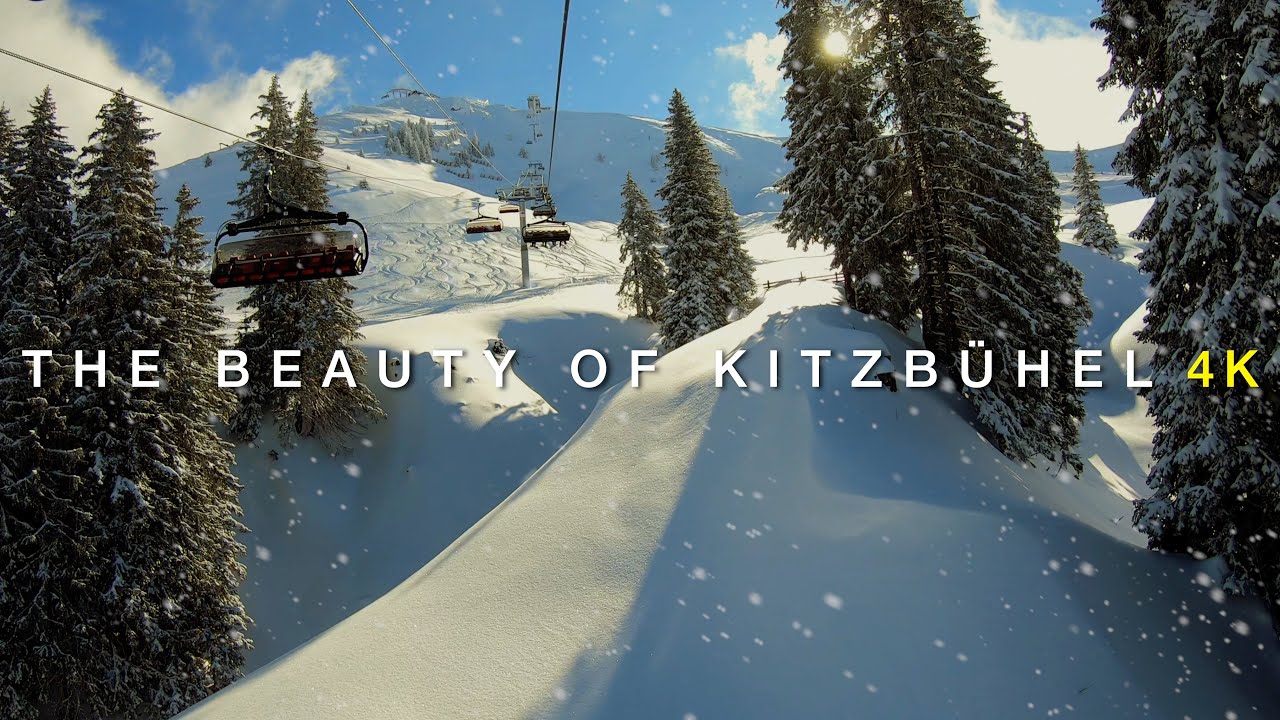 The Beauty of Kitzbuhel Ski Resort 4K | Austria
Kitzbühel is an Austrian gem, renowned for its picturesque medieval town and extensive network of well-groomed slopes. The resort is located in the Kitzbühel Alps, offering skiers and snowboarders a stunning backdrop of rugged mountains and beautiful Alpine scenery.
Intermediate skiers will find plenty to love about Kitzbühel, as the resort offers a vast array of blue runs that are ideal for honing skiing skills and building confidence. These intermediate runs have gradients below 40 degrees, providing a comfortable and enjoyable experience for those seeking a mix of challenge and leisure.
One thing intermediate skiers will quickly notice in Kitzbühel, and indeed anywhere in Europe, is the length of the runs. The slopes in the Alps tend to be longer compared to some North American resorts, so it's advisable to ensure one's leg muscles are in shape before embarking on a skiing adventure here.
In between thrilling runs, visitors can take a well-deserved break at the chalets and restaurants scattered across the mountain. These family-run establishments provide not only an opportunity to rest and refuel but also a chance to experience traditional Austrian cuisine and hospitality.
Apart from its excellent skiing opportunities, Kitzbühel also boasts a charming medieval town with pastel-colored buildings that exude a hallmark of Austrian villages. The car-free pedestrian central areas allow visitors to stroll past shops, boutiques, and cafes while soaking in the idyllic ambiance.
For those seeking a more relaxed dining experience, Kitzbühel offers a variety of options, such as the cozy Berghaus Tirol, where traditional Austrian specialties like wiener schnitzel and spaetzle can be enjoyed in a more laid-back setting.
One potential drawback for advanced skiers is the limited off-piste opportunities within the immediate vicinity of the resort. However, Kitzbühel's proximity to other ski areas in the Kitzbühel Alps provides the opportunity for ski touring and exploring backcountry terrain for those seeking more challenging options.
Kitzbühel's extensive network of intermediate slopes, beautiful alpine town, and variety of dining options make it a perfect destination for skiers seeking a well-rounded and enjoyable winter getaway. The charm of the Austrian village, combined with excellent skiing opportunities, creates a memorable experience for visitors of all levels.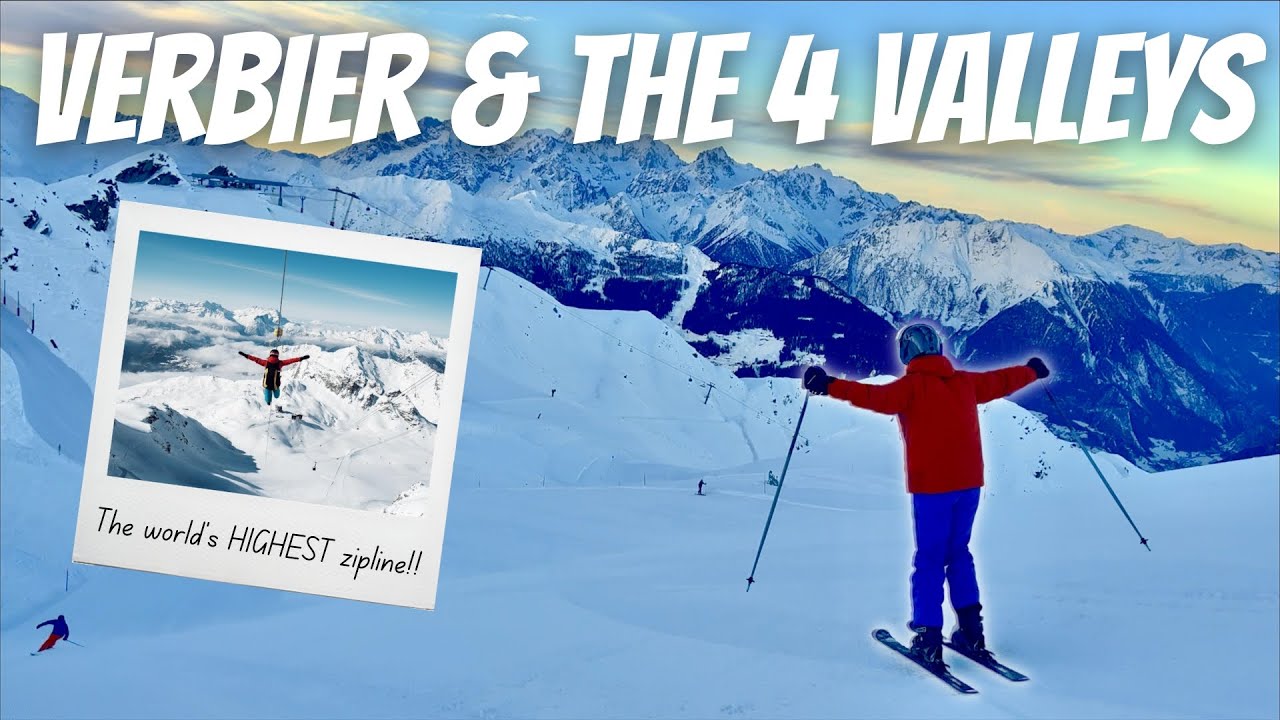 VERBIER, SWITZERLAND | Weekend itinerary in Switzerland's LARGEST ski resort!
Verbier is a mecca for advanced skiers and snowboarders seeking challenging terrain and off-piste adventures. Located in the Swiss Alps, this prestigious resort is part of the Verbier 4 Vallées ski area, which combines four valleys and offers an extensive network of slopes to explore.
Experienced skiers will find plenty of steeps and challenging terrain in Verbier, making it an ideal destination for those looking to push their skills to the limit. The resort's in-bound trails are groomed to perfection, providing an exhilarating experience on steep and well-maintained slopes.
One of the highlights of skiing in Verbier is the opportunity to take the cable car from Col de Gentianes to Mont Fort. This unique experience places skiers on a windswept ridge with breathtaking views of the Alps in every direction, including the highest peak in the Alps, Mont Blanc, rising 15,406 feet above the valley below.
While the views are stunning, advanced skiers should be aware that the downhill slope from Mont Fort back to the valley is extremely steep, with a grade of 77 percent. This challenging descent is not suitable for everyone, but the wide slope offers plenty of room for maneuvering and making big turns.
For those seeking even more thrills, Verbier offers exceptional off-piste opportunities for adventurous skiers and snowboarders. Whether it's skiing through powder-filled bowls or tackling steep couloirs, off-piste enthusiasts will find plenty of options to satisfy their craving for adrenaline.
The vibrant après-ski scene in Verbier is another reason why it's a favorite destination for advanced skiers. After a day on the slopes, visitors can unwind at the famous Pub Mont Fort or stop by Ice Cube, an on-mountain bar with killer views that's hopping in both winter and summer.
One thing to keep in mind for less experienced skiers is that while Verbier offers excellent challenges, it may not be the best choice for beginners or intermediates. The resort's focus on steep terrain means that there are limited options for those seeking gentle slopes and easier runs.
Verbier's challenging terrain, extensive off-piste opportunities, and vibrant après-ski scene make it a top choice for experienced skiers and snowboarders seeking an adrenaline-fueled adventure in the Swiss Alps. The breathtaking views and vibrant atmosphere create a truly unforgettable experience for advanced winter sports enthusiasts.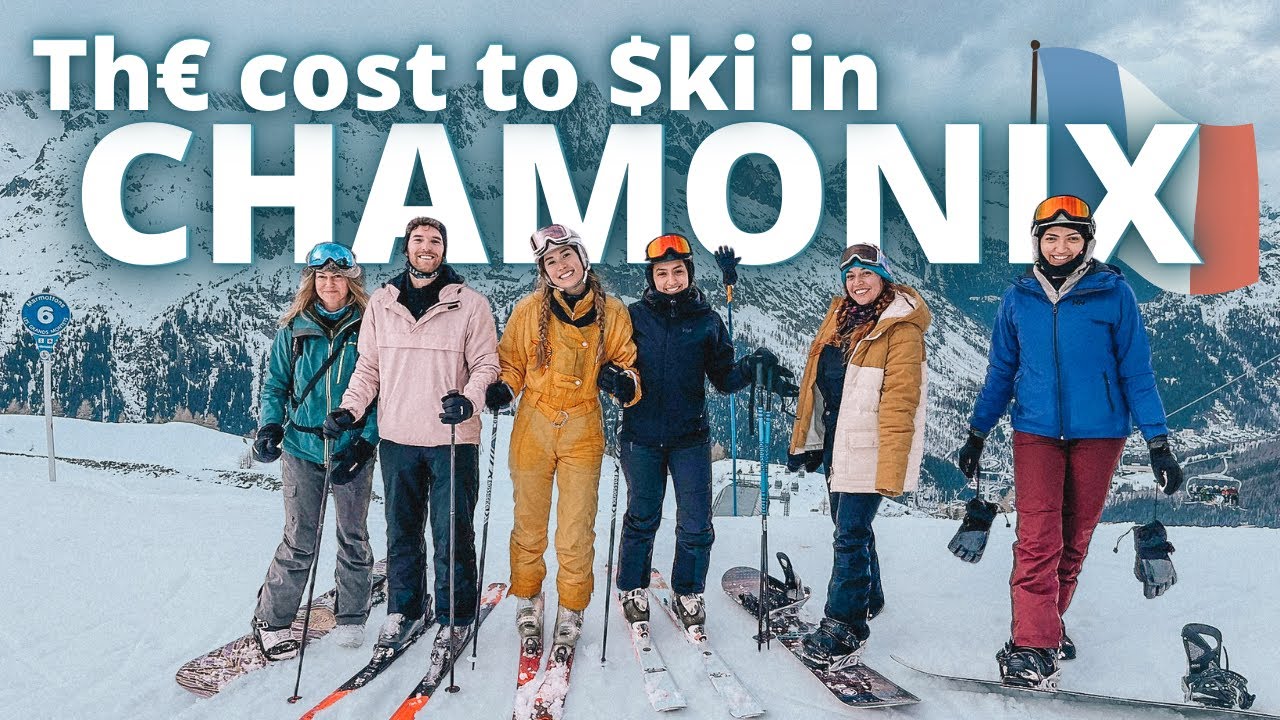 The Cost to Ski for 2 Days in the French Alps | The price of skiing in Chamonix, France [4K]
Chamonix is a legendary destination in the French Alps, known not only for its world-class skiing but also for its extreme terrain and challenging descents. This resort attracts advanced skiers and riders from around the world, seeking an adrenaline rush in the midst of breathtaking Alpine scenery.
One of the standout features of Chamonix is its steep and jagged mountains, which have served as stand-ins for the Himalayas in several Hollywood movies. This rugged terrain provides an unparalleled skiing and snowboarding experience for those seeking a true mountaineering adventure.
The Grand Montets ski area by the Argentiere Glacier is one of the most famed places to ski in Chamonix. Visitors can access this area via the Plan Joran gondola and tackle challenging on-piste runs like Pylônes and Point du Vue. For off-piste enthusiasts, Chamonix offers extensive opportunities for skiing untouched powder across glaciers and rugged backcountry terrain.
However, the extreme terrain of Chamonix means that skiing off-piste is more dangerous than in many North American resorts. While the resort does patrol for larger avalanches that could pose a threat to infrastructure, off-piste zones are not patrolled for potentially "small" avalanches that could affect individual skiers. Those venturing into off-piste terrain should always be equipped with avalanche safety gear and consider hiring a guide if not familiar with the area.
One of the most iconic experiences in Chamonix is the Vallée Blanche route, a challenging off-piste descent that takes skiers and snowboarders down a massive glacier with stunning views of Mont Blanc. This descent is suitable for advanced intermediates and above but should not be attempted without a mountain guide.
For those seeking a more hands-on mountaineering experience, Chamonix offers ski touring, a sport that involves climbing up the mountain using special bindings and skins before skiing back down. This thrilling and physically demanding activity rewards participants with untouched powder and a true feeling of accomplishment.
Chamonix's legendary status as a destination for advanced skiers and snowboarders is well-deserved. The resort's steep and challenging terrain, combined with breathtaking Alpine scenery, creates an unforgettable experience for those seeking an adrenaline-pumping adventure in the French Alps. However, due to the extreme nature of the terrain, this resort may not be suitable for beginners or those seeking a leisurely skiing experience.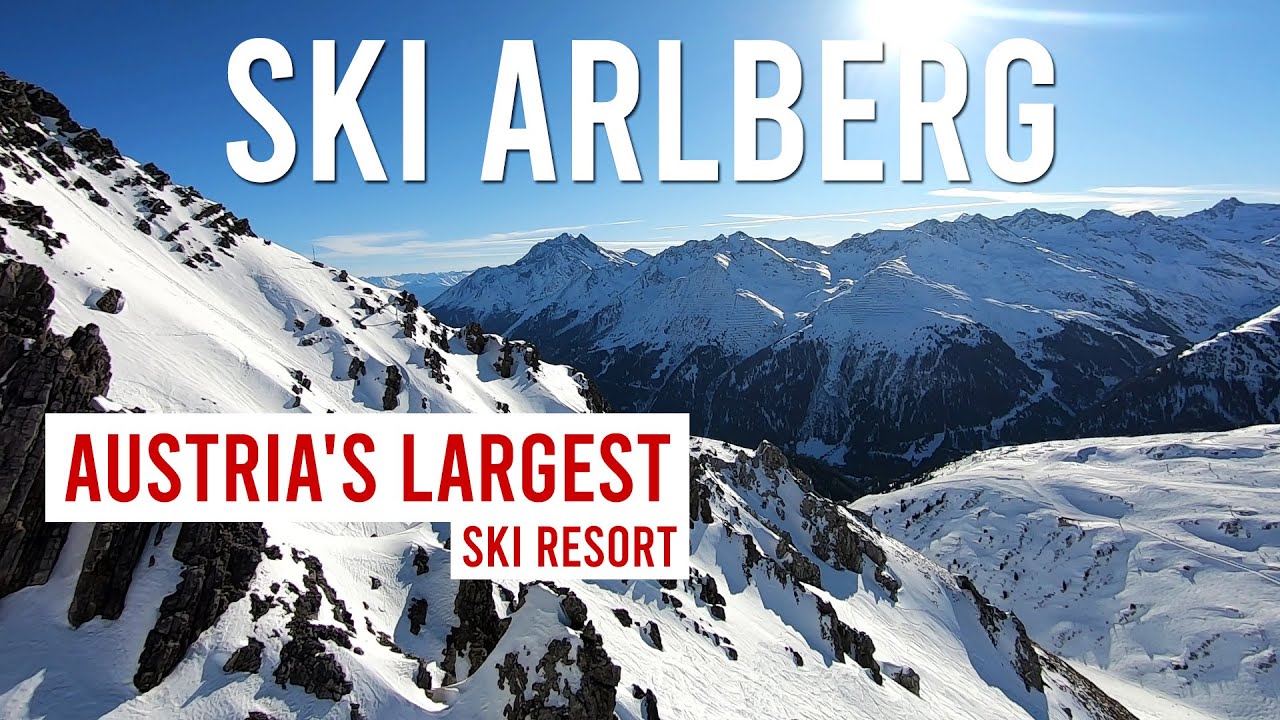 Introducing St Anton Ski Arlberg the largest ski-resort in Austria.
St. Anton, located in the Austrian Alps, is famous for its vibrant après-ski scene, making it a top choice for party enthusiasts looking to have fun both on and off the slopes.
The resort's picturesque village offers a mix of traditional Tyrolean architecture and modern amenities, creating a charming and lively atmosphere. Visitors can explore the pedestrian-friendly streets, lined with shops, bars, and restaurants offering a taste of Austrian hospitality.
While the ski area of St. Anton is fantastic and caters to a wide range of skill levels, it's the après-ski culture that truly sets this resort apart. After a day of carving down the slopes, skiers and snowboarders gather at the numerous après-ski bars to enjoy live music, dance, and socialize.
One of the most famous après-ski bars in St. Anton is the MooserWirt, which consistently ranks as one of the best après-ski bars in the world. The party here starts early in the afternoon and continues into the evening, with revelers dancing on tables and benches to live DJs.
For those seeking a more relaxed après-ski experience, St. Anton has plenty of cozy mountain huts where visitors can savor hearty Austrian cuisine and warm up with mulled wine or schnapps.
Beyond the après-ski scene, St. Anton offers an extensive ski area with a variety of challenging slopes. The Valluga run, in particular, is a must-try for advanced skiers, providing a thrilling descent that offers breathtaking views of the surrounding mountains.
It's worth noting that while St. Anton is famous for its lively après-ski culture, it may not be the best choice for families with young children or those seeking a quieter and more serene skiing experience.
St. Anton's vibrant après-ski scene, extensive ski area, and charming Tyrolean village make it a top choice for party enthusiasts and those seeking a lively atmosphere on and off the slopes. The resort's excellent skiing opportunities and bustling après-ski make it a favorite destination for winter sports enthusiasts looking for a fun and festive experience in the Austrian Alps.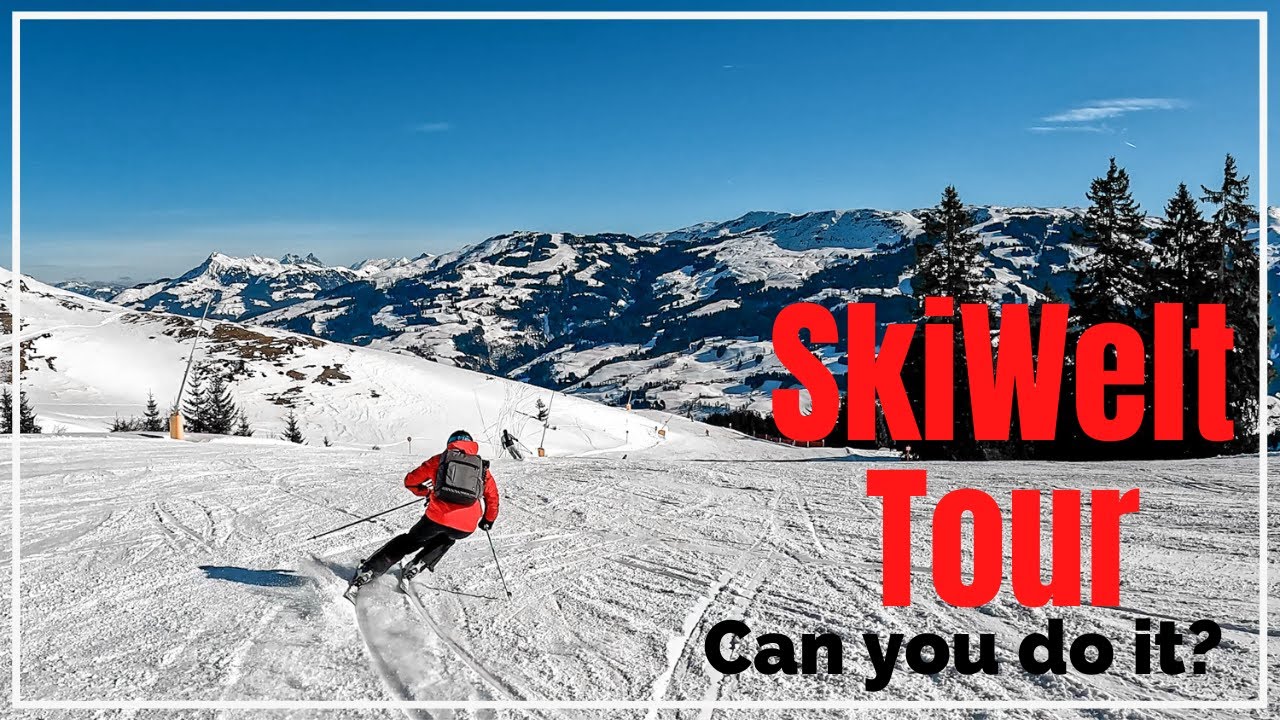 SkiWelt tour at SkiWelt Wilder Kaiser – Brixental
SkiWelt Wilder Kaiser is one of Austria's largest interconnected ski areas, offering a plethora of slopes for skiers and snowboarders of all abilities. Nestled in the Kitzbühel Alps, this expansive resort is perfect for groups with varying skill levels, ensuring everyone has a fantastic time on the slopes.
One of the standout features of SkiWelt Wilder Kaiser is its impressive 52-mile ski circuit, providing a non-stop skiing adventure through picturesque Alpine landscapes. The circuit includes numerous villages and ski lifts, making it easy to explore different parts of the resort and take in the stunning scenery.
For beginners and families, SkiWelt Wilder Kaiser has excellent nursery slopes and gentle blue runs, offering ample space to practice and build confidence. The resort's ski schools are known for their high-quality instruction, making it an ideal place for novices to learn the basics of skiing or snowboarding.
Intermediate skiers can look forward to a diverse selection of red runs that traverse the mountains and provide a more challenging skiing experience. These runs allow intermediate skiers to progress their skills and enjoy longer and more varied descents.
Advanced skiers, while they may not find an abundance of expert terrain, can still explore some challenging runs, especially around the Hohe Salve area. Additionally, SkiWelt Wilder Kaiser's proximity to Kitzbühel means that those seeking more advanced terrain can easily access the Kitzbühel ski area.
Apart from skiing, SkiWelt Wilder Kaiser offers a variety of winter activities for non-skiers and those seeking to take a break from the slopes. The Hexenwasser water park in Söll is a unique attraction that features interactive stations and water-based play areas for families to enjoy.
Prospective visitors should keep in mind that while SkiWelt Wilder Kaiser offers a diverse range of slopes, it may not be the best destination for advanced skiers seeking more challenging terrain.
SkiWelt Wilder Kaiser's vast interconnected ski area, family-friendly terrain, and picturesque Alpine surroundings make it a top choice for groups with varying skill levels. The resort's commitment to catering to skiers of all abilities ensures that everyone in the group can have a fantastic winter getaway in the Austrian Alps. Whether you're a beginner, intermediate, or advanced skier, SkiWelt Wilder Kaiser offers a memorable experience for all.
You can ski in the Alps in Austria, France, Italy, Germany, and Switzerland.
The largest resort in the Alps is Les 3 Vallées, which is also the largest ski resort in the world. It offers 600 km of pistes with 53 green, 140 blue, 112 red, and 34 black runs, served by 166 ski lifts and 11 links between valleys. It has 25 summits, including 6 above 3000 m.
The Alps are well-known for skiing due to their vast terrain, which is much larger than most US or Canadian ski resorts. Multiple villages are interconnected by cable cars and trams, creating extensive ski regions and circuits. Skiers can enjoy long runs from town to town, peak to valley, and more.
Austria owns the largest portion of the Alps, with 28.7% of the total alpine territory. Italy follows closely with 27.2%, then France with 17.5%, Switzerland with 13.2%, and Germany with 5.8%.
The world's highest ski resort is located in the South-Chinese province of Yunnan. The resort, named Jade Dragon Snow Mountain Ski Resort, is situated between 4,500 and 4,700 meters above sea level. Its base station alone would qualify it as the highest ski resort in the world.
In conclusion, the ski resorts in the Alps offer a diverse and thrilling array of experiences for all levels of skiers. From reliable snow in Zermatt to family-friendly terrain in Davos Klosters and challenging runs in Verbier and Chamonix, there's something for everyone in these breathtaking destinations. So, gear up and hit the slopes for an unforgettable skiing adventure in the heart of the Alps.
Share:
Twitter

|
Facebook

|
Linkedin