Island Of Tahiti - Trip Of A Life Time In The East Coast
Never before has the need for connection and love been so strong. Even though a global pandemic has kept us apart, we want you to reconnect with the World. Now it's your turn to Feel Treasured in The Islands of Tahiti.
Feel loved by warm greetings and traditions that have been around for a long time. Untouched wonders and jaw-dropping experiences. Exotic luxuries and hidden sanctuaries. You've probably never been here before, but you've always belonged here. The Islands of Tahiti will make you feel like a treasure.
Tahiti is a tropical vacation spot in the middle of French Polynesia. It is also the name of a large group of 118 islands spread out across the South Pacific Ocean (with a maritime empire expanding the size of Europe).
Tahiti has some of the most popular and expensive tropical vacation spots in the world. It is known for its white sand beaches, warm, clear lagoons, and amazing marine life.
From the famous overwater bungalows and high-end relaxation of Bora Bora to the cheaper and less touristy island of Moorea and the capital city of Papeete, travelto Tahiti is becoming more and more popular.
Tahiti is the trip of a lifetime, with its unique black-sand beaches, cascading waterfalls, lush mountains, and amazing archaeological sites.
Even though tourism is a big part of Tahiti's economy and pineapple plantations cover much of the countryside, the islands have kept much of their ancient Polynesian culture.
There are all kinds of places to stay in Tahiti, from luxury resorts and well-known hotel chains to local hotels, pensions, villas, and vacation homes. But perhaps the most well-known places to stay in Tahiti are the overwater bungalows.
Overwater bungalows are mostly in Bora Bora, but you can also find them in other popular vacation spots in Tahiti. They have Polynesian decorations like bamboo, pandanus, and shell light fixtures.
Many overwater bungalows have tables or floors made of glass, so you can watch the amazing tropical marine life without getting your feet wet. Some places to stay even offer the unique chance to have your breakfast brought to your bungalow by canoe.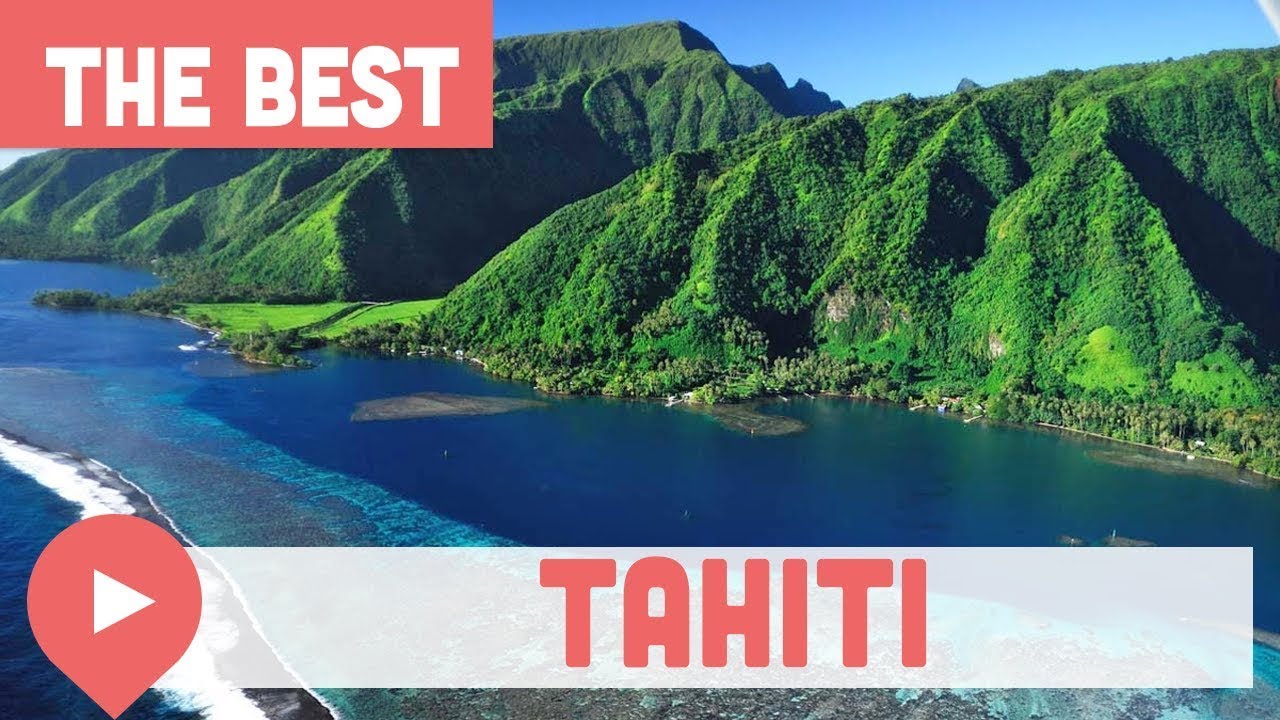 Best Things to Do in Tahiti
Even though one of the best things about Tahiti is relaxing on the beautiful beaches and doing as little as possible, there's still a lot to do on the islands.
On Bora Bora, you should go to Matira Beach, which has white sand and shallow turquoise water, and snorkel in the amazing Coral Garden, which has a huge number of tropical fish.
You can also go diving with lemon sharks just outside of Bora Bora reef, and a jet ski tour is one of the best ways to see the beautiful blues of Bora Bora Lagoon. 4WD tours of the island show off its beautiful landscapes and some of its WWII history.
Renting a bike is a great way to see the village of Vaitape and all its shops and snack bars along the road. You can get close to the wildlife in Moorea by feeding lagoon sharks, getting a "kiss" from a stingray, or swimming with dolphins.
You can also surf at Haapiti, which is one of the most reliable places to surf in the world. If you'd rather do things on land, you could play golf at the Moora Pearl Green Golf Course.
You can also ride a bike around the island (it's only 60km!) and climb Belvedere for great views of the lagoon, bays, and mountains. For a change of pace, you can ride a horse through the beautiful valleys and famous pineapple plantations while sipping fresh juice right from the plantation.
On the East Coast of the island of Tahiti, there are beaches with black sand, and on the West Coast, there are beaches with white sand.
There are also many things to do, like diving, surfing, and land tours. You can find Papenoo Valley in the middle of the island. It has thick jungles and a lot of waterfalls.
Tahiti is now officially called French Polynesia. It is an overseas country of the French Republic that is run by its own government.
Because some people call French Polynesia Tahiti, you may find that some people think of Bora Bora as Tahiti. Bora Bora and Tahiti, on the other hand, are two different islands in the country of French Polynesia.
All year long is the best time to go to Tahiti. Since the weather is nice and mild all year, there's really no bad time to go. The average hotel in Las Vegas has more rooms than all of the 118 islands in French Polynesia.
Hawaii is one of the most exclusive places to visit because it gets more tourists in one day than Tahiti does in a whole year.
Share:
Twitter

|
Facebook

|
Linkedin