Things To Do In Grand Junction Colorado - Discover The Best Of The Centennial State
In this article, we will talk about things to do in Grand Junction Coloradoand more. Nestled in the breathtaking landscapes of western Colorado, Grand Junction is a vibrant city that offers a wealth of activities and attractions for visitors to enjoy.
From exploring stunning natural wonders to immersing yourself in cultural experiences, Grand Junction has something to offer every type of traveler. So we will highlight the top things to do in Grand Junction, allowing you to make the most of your visit to this captivating destination.
Situated in the picturesque landscape of western Colorado, Grand Junction is a vibrant city that serves as the gateway to a myriad of outdoor adventures. Surrounded by towering mesas, red rock formations, and the meandering Colorado River, this charming community offers an abundance of natural wonders, cultural attractions, and recreational activities.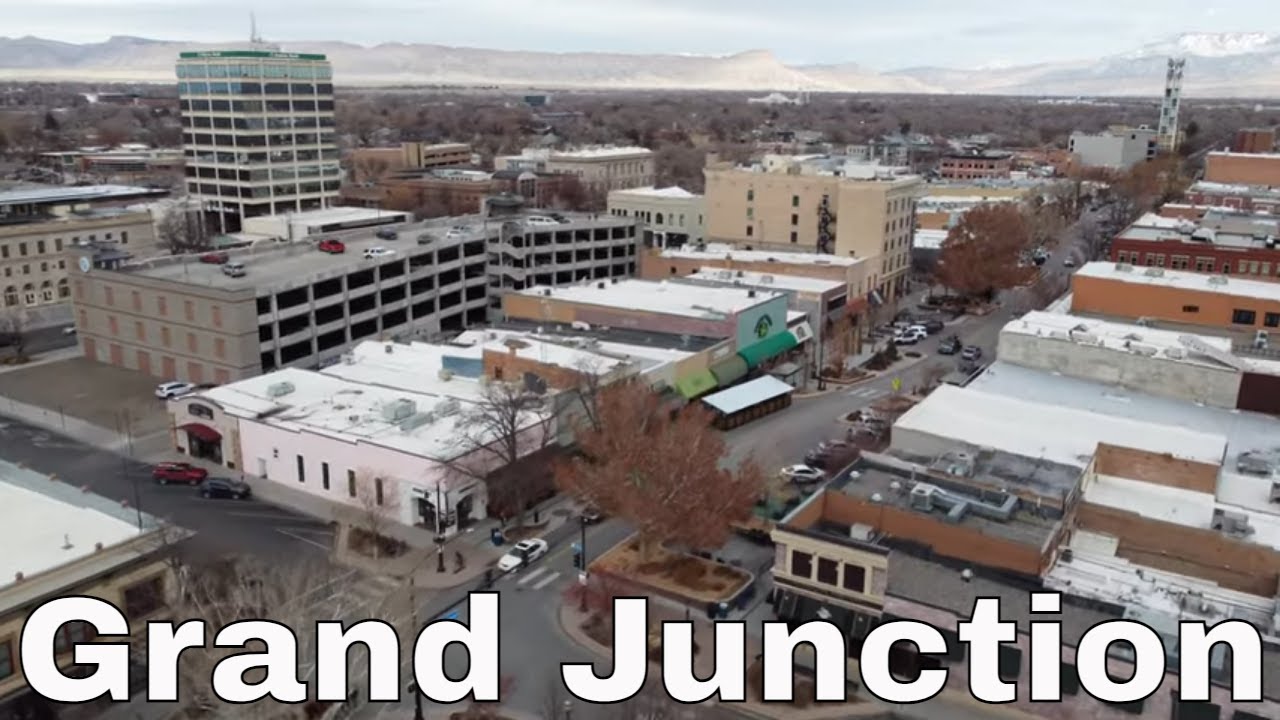 Drone Grand Junction, Colorado
Grand Junction is situated in the western part of Colorado, in Mesa County. It is located about 250 miles west of Denver and is positioned at the confluence of the Colorado and Gunnison rivers. The city enjoys a semi-arid climate, with warm summers and mild winters, making it an ideal year-round destination.
One of the most captivating aspects of Grand Junction is its awe-inspiring landscapes. The city is surrounded by breathtaking red rock canyons, towering mesas, and stunning national parks, including the Colorado National Monument, which is located just a few miles from downtown.
Visitors can explore the scenic beauty through hiking, biking, rock climbing, or simply taking a scenic drive along the Rim Rock Drive, a 23-mile road that winds through the monument.
Grand Junction offers a playground for outdoor enthusiasts, with a wide array of recreational activities available. The area is renowned for its world-class mountain biking trails, including the famous 142-mile Kokopelli Trail, which connects Grand Junction to Moab, Utah. The nearby Grand Mesa, the largest flat-topped mountain in the world, offers fantastic opportunities for fishing, camping, hiking, and skiing during the winter months.
Grand Junction is located in the heart of Colorado's wine country, where vineyards and wineries dot the landscape. With a unique microclimate and fertile soil, the region is ideal for grape cultivation.
Visitors can embark on a wine tasting tour, sample award-winning wines, and enjoy the scenic vineyards along the Colorado Wine Trail. The annual Colorado Mountain Winefest, held in nearby Palisade, is the state's largest wine festival and attracts wine enthusiasts from far and wide.
Grand Junction and its surrounding areas are rich in paleontological treasures. The region boasts several paleontological sites, including the Dinosaur Journey Museum, which houses a remarkable collection of dinosaur fossils, interactive exhibits, and a working paleontology lab. The nearby Fruita Paleontological Area is a hotbed for fossil discoveries, and visitors can even participate in a dinosaur dig.
Grand Junction is not just a paradise for outdoor enthusiasts; it also offers a vibrant cultural scene. The city is home to the Western Colorado Center for the Arts, showcasing local and regional artwork.
In addition is the Historic Avalon Theatre, a beautifully restored historic theater that hosts a variety of performances, including live theater, concerts, and films. The annual Grand Junction Art Festival and the Grand Valley Shakespeare Festival are highlights of the city's cultural calendar.
The heart of the city lies in its downtown area, where historic buildings blend with modern amenities. Main Street is lined with boutique shops, art galleries, charming cafes, and local restaurants serving farm-to-table cuisine.
The downtown area also hosts numerous events throughout the year, such as the Farmers Market, Art on the Corner, and the Grand Junction Off-Road mountain bike race.
Grand Junction serves as a vital transportation hub for western Colorado. The city is served by the Grand Junction Regional Airport, providing convenient access to major cities in the region. Additionally, Amtrak's California Zephyr train route stops in Grand Junction, offering scenic train travelthrough the Rocky Mountains.
Grand Junction is a leading adventure destination, offering everything from magnificent red rock landscape and thrilling outdoor adventure to cultural activities and farm-to-table eating.
Exploring local trails on a bike or horseback in the Colorado National Monument or Grand Mesa is a great way to get in touch with nature. Skiing, golfing, rafting, and hiking are all available in Grand Junction.
Seasonally fresh tastes are supplied by local vineyards and produce producers to restaurants and farm stalls. Explore all of the activities and exciting things to do in Grand Junction. Because the environment is mild all year, visitors may enjoy outdoor activity at any time of year.
The Colorado National Monument is a breathtaking natural wonder that should not be missed during your visit to Grand Junction. This vast area of stunning red rock canyons, towering cliffs, and expansive vistas offers a plethora of activities for nature enthusiasts.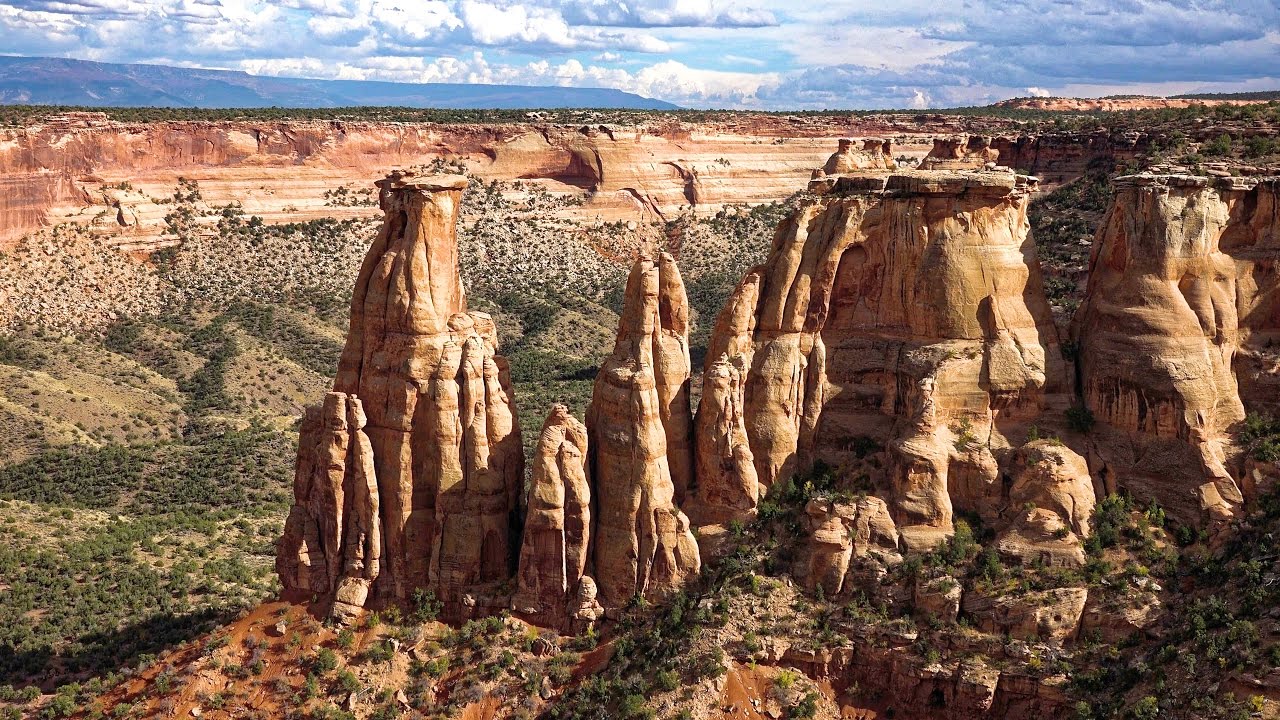 Colorado National Monument, Colorado, USA [Amazing Places 4K]
One of the best ways to experience the monument is by driving along the Rim Rock Drive, a 23-mile scenic road that winds through the park. Along the way, you'll encounter numerous viewpoints where you can stop, take in the panoramic views, and capture incredible photographs.
For those who prefer a more active adventure, there are several hiking trails that meander through the rugged terrain, providing opportunities to explore hidden canyons, discover unique rock formations, and witness the vibrant desert flora and fauna.
Grand Junction is a paradise for outdoor adventurers, offering a wide range of activities to suit all interests and skill levels. A visit to the nearby Grand Mesa is a must for outdoor enthusiasts. This towering flat-topped mountain boasts over 300 lakes, making it a haven for fishing enthusiasts.
Grand Mesa Scenic Byway Roadtrip - Things to do in Grand Junction Colorado - The Grand Mesa - #ASMR
Hike along scenic trails that traverse through forests of aspen and pine trees, or embark on a camping adventure amidst the tranquil wilderness. During the winter months, Grand Mesa transforms into a winter wonderland, offering opportunities for cross-country skiing, snowshoeing, and snowmobiling.
For adrenaline junkies, the Colorado River presents an exciting playground for rafting and kayaking. Experience the thrill of navigating through the river's rapids while surrounded by stunning canyon walls.
If you prefer a more leisurely experience, consider a scenic float trip where you can soak in the picturesque landscapes and observe wildlife along the riverbanks.
Grand Junction is known as the heart of Colorado's wine country, and a visit to the region's vineyards and wineries is a must-do for wine enthusiasts. Just a short drive from the city, you'll find the charming town of Palisade, which is renowned for its vineyards and winemaking.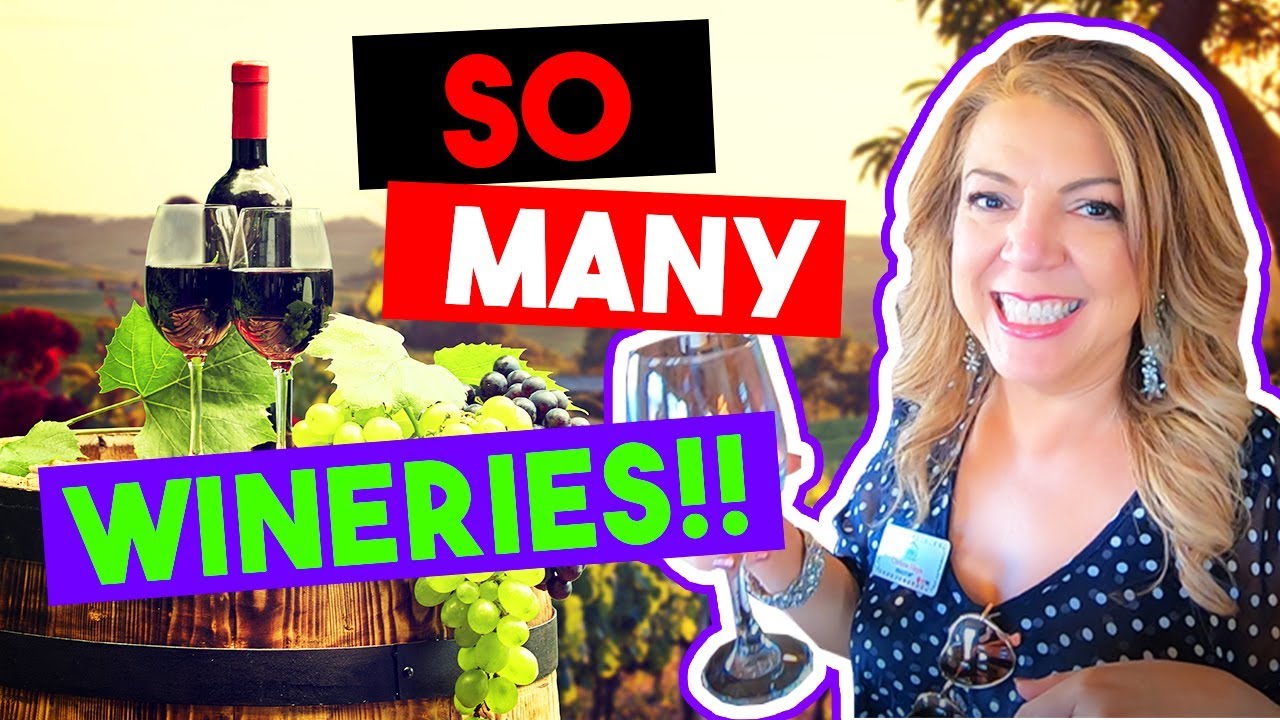 🍇🥂Living in Grand Junction Colorado | Town of Palisade
Take a leisurely tour through the vineyards, stroll amidst the grapevines, and learn about the winemaking process from passionate local vintners. Enjoy tastings of the region's acclaimed wines, including robust reds, crisp whites, and refreshing rosés.
The scenic beauty of the vineyards against the backdrop of towering mesas adds an extra charm to the wine-tasting experience. Don't forget to indulge in delectable food pairings and explore local farm stands offering fresh produce and artisanal products.
For those fascinated by prehistoric creatures, a visit to the Dinosaur Journey Museum is a must. Located in Fruita, just a short drive from Grand Junction, this museum offers an incredible journey through the region's rich paleontological history.
Marvel at the extensive collection of dinosaur fossils, including the awe-inspiring skeletal displays of massive dinosaurs like the Allosaurus and Stegosaurus. Explore interactive exhibits that provide insights into the lives of these ancient creatures and the geological processes that shaped the landscape.
Witness the ongoing work of paleontologists in the working lab, where you can see fossil preparation and restoration in action. For a unique experience, participate in a guided tour or even join a dinosaur dig to uncover fossils firsthand.
Downtown Grand Junction is a vibrant and charming district that beckons visitors with its delightful blend of boutique shops, art galleries, eateries, and cultural attractions. Take a leisurely stroll along Main Street, lined with beautifully preserved historic buildings.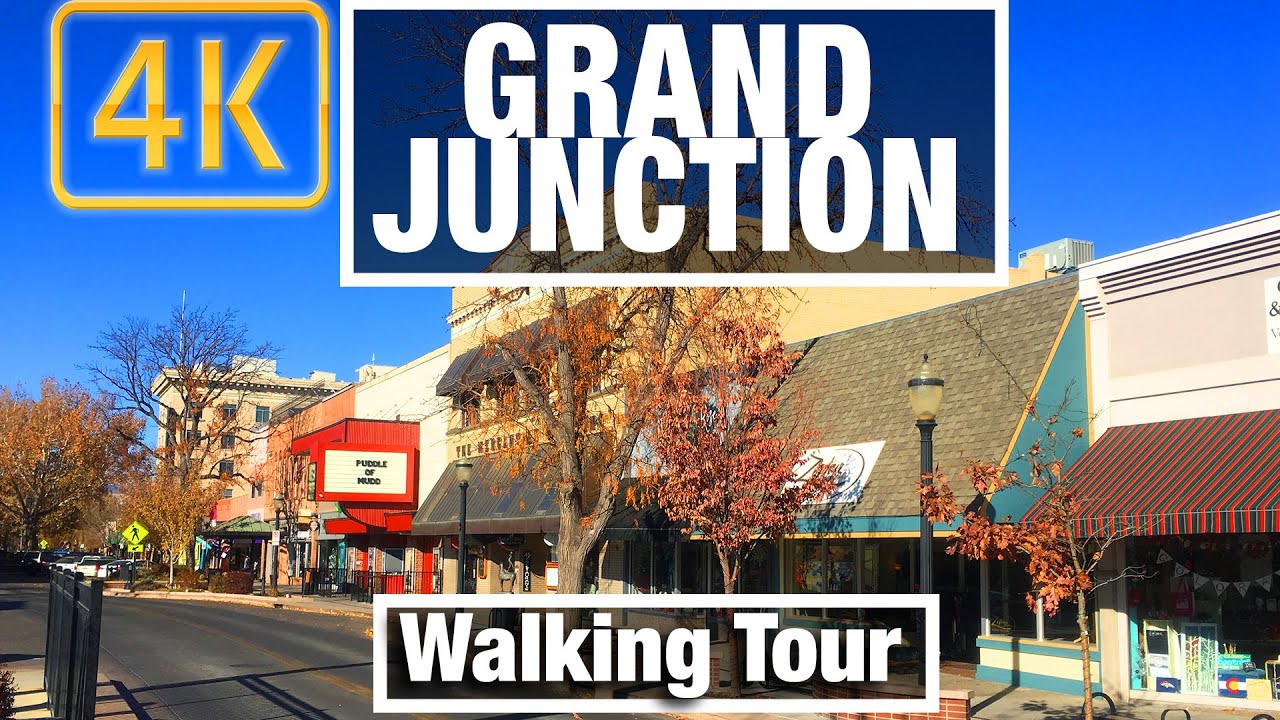 4K City Walks: Grand Junction, Colorado Downtown City Tour - Virtual Walk Walking Treadmill Video
Browse through the eclectic boutiques offering everything from local handmade crafts to stylish clothing and accessories. Explore the art galleries that showcase the works of talented local and regional artists, including paintings, sculptures, ceramics, and more.
Immerse yourself in the local culinary scene by dining at one of the many restaurants serving farm-to-table cuisine, where you can savor the flavors of the region. During the summer months, downtown comes alive with the lively Farmers Market, offering fresh produce, local artisanal products, live music, and a vibrant atmosphere.
Some of the best hiking trails in Grand Junction, Colorado, include the Liberty Cap Trail in the Colorado National Monument, offering stunning views of the surrounding canyons.
In addition is the Palisade Rim Trail, which provides panoramic vistas of the vineyards and mountains; and the Lunch Loop Trails, a network of trails known for their diverse terrain and beautiful desert landscapes.
Yes, there are hot springs near Grand Junction, Colorado. One popular option is the Hot Springs Pool in Glenwood Springs, located about an hour and a half east of Grand Junction.
This large mineral hot springs pool offers relaxation and rejuvenation amidst the beautiful Rocky Mountains. Another option is the Orvis Hot Springs, situated near Ridgway, approximately two hours south of Grand Junction, offering a tranquil setting and a range of natural hot springs pools.
The best time to visit Grand Junction, Colorado, for outdoor activities is during the spring (April to June) and fall (September to October). These seasons offer pleasant temperatures, making it ideal for hiking, biking, and exploring the natural attractions.
Additionally, the fall months bring vibrant foliage colors to the region, adding an extra layer of beauty to the outdoor experience. It's advisable to check weather conditions and specific activity-related considerations before planning your visit.
We hope you learned more about things to do in Grand Junction Colorado. Grand Junction, Colorado, offers a captivating blend of natural wonders, outdoor adventures, cultural experiences, and thrilling attractions.
From exploring the majestic landscapes of the Colorado National Monument to indulging in the region's wine country and immersing yourself in the local arts scene, this city has something for everyone.
Whether you're an outdoor enthusiast, a history buff, or a connoisseur of fine wines, Grand Junction promises an unforgettable journey through the heart of the Centennial State.
Share:
Twitter

|
Facebook

|
Linkedin