Train Rides Through The Swiss Alps - A Breathtaking Journey
The Swiss Alps, with their majestic peaks, lush valleys, and pristine lakes, have captivated travelers for centuries. One of the best ways to experience the breathtaking beauty of this mountain range is by embarking on train rides through the Swiss Alps.
We will take you on a virtual journey through ten incredible train rides in the Swiss Alps, showcasing their unique features, awe-inspiring landscapes, and unforgettable experiences.
Switzerland is renowned for its efficient and extensive train network, offering travelers the opportunity to explore the country's natural wonders with ease and comfort. The train rides through the Swiss Alps not only provide convenient transportation but also serve as scenic routes that showcase the region's unparalleled beauty.
COPYRIGHT_JANE: Published on https://www.janeresture.com/train-rides-through-the-swiss-alps/ by Jane Resture on 2023-05-30T16:52:02.104Z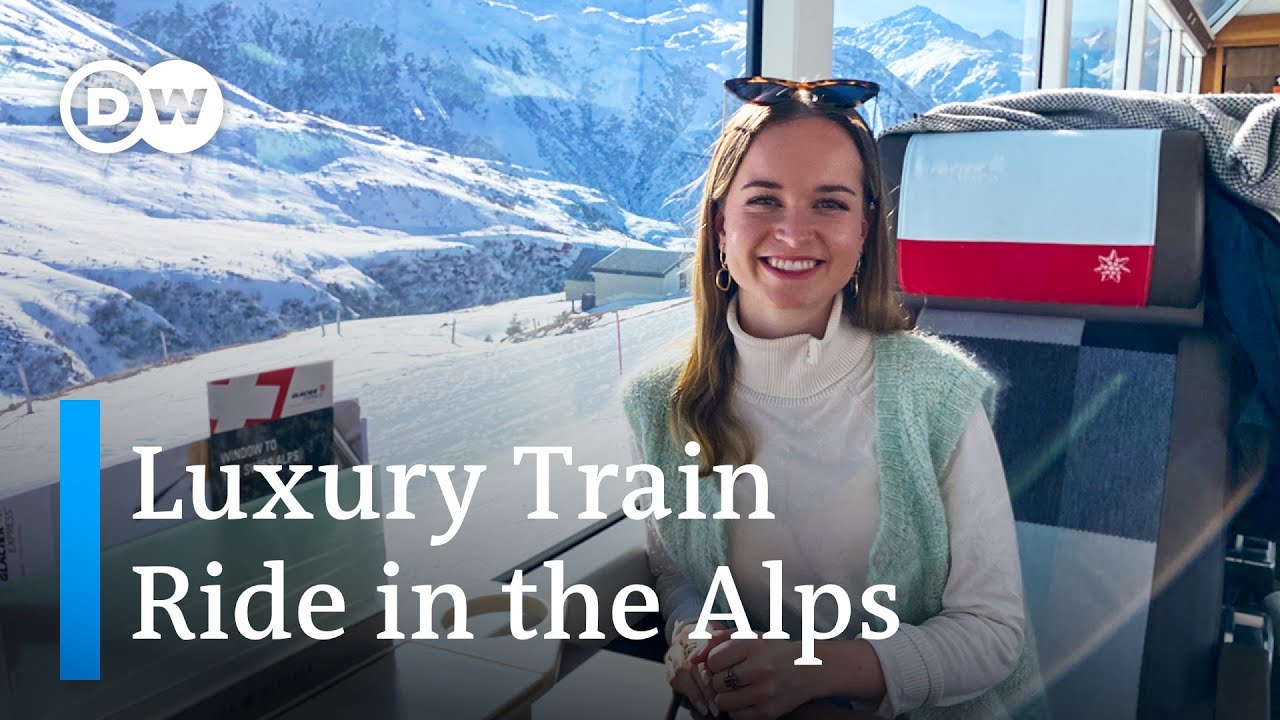 Glacier Express in Switzerland: Hannah Hummel's Luxurious Journey Through the Alps
The Glacier Express is often referred to as the "slowest express train in the world," and for a good reason. This iconic train ride takes passengers on an eight-hour journey from Zermatt to St. Moritz, winding its way through deep valleys, snow-capped peaks, and charming alpine villages.
The panoramic windows offer uninterrupted views of glaciers, mountain streams, and breathtaking landscapes, making it an ideal choice for nature enthusiasts and photographers.
The Bernina Express is a UNESCO World Heritage train that connects the Swiss town of Chur with the Italian town of Tirano. This stunning train ride takes passengers across the Bernina Pass, reaching an elevation of 2,253 meters (7,392 feet) above sea level.
The journey treats travelers to breathtaking vistas of snow-clad mountains, deep gorges, and the iconic Landwasser Viaduct, a marvel of engineering. The Bernina Express is known for its comfortable cabins and large windows, ensuring an immersive experience.
The GoldenPass Line offers an enchanting journey through the heart of Switzerland, from Lucerne to Lake Geneva. This train ride takes you through picturesque landscapes, charming Swiss villages, and iconic landmarks.
The journey includes three different trains, each with its own distinct character. From the classic Belle Époque carriages of the Lucerne-Interlaken Express to the panoramic windows of the GoldenPass Panoramic train, this route provides an unforgettable combination of history, culture, and natural beauty.
The Gotthard Panorama Express is a unique train and boat combination that takes travelers on a scenic journey from Lucerne to Lugano. This captivating route combines a relaxing boat ride across Lake Lucerne with a train journey through the Gotthard Pass.
Passengers can revel in the stunning views of the lake's turquoise waters and surrounding mountains before boarding the train and continuing their adventure through the Swiss Alps.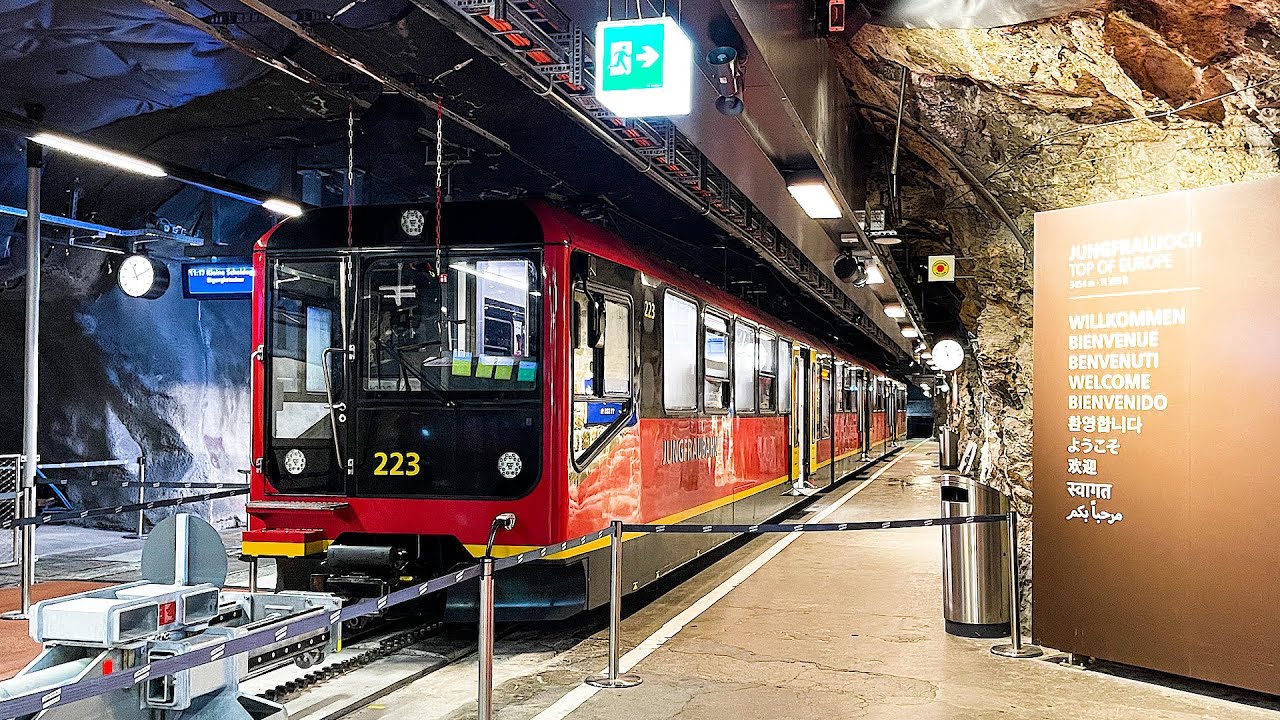 🇨🇭Incredible! Riding the Europe's Highest Railway Jungfraubahn | Grindelwald→Jungfraujoch
The Jungfrau Railway is an engineering marvel that takes passengers to the "Top of Europe." This cogwheel train departs from Kleine Scheidegg and ascends to the Jungfraujoch, Europe's highest railway station at an elevation of 3,454 meters (11,332 feet).
The journey offers spectacular views of the Eiger, Mönch, and Jungfrau peaks, as well as access to an ice palace, observation deck, and a range of activities for all ages.
The Rhaetian Railway is a network of mountain trains that provides access to some of the most stunning regions of the Swiss Alps. From the Albula and Bernina lines, which are UNESCO World Heritage routes, to the Glacier Express mentioned earlier, the Rhaetian Railway offers a diverse range of scenic journeys.
Whether you choose to explore the Engadine Valley, cross the Landwasser Viaduct, or admire the beauty of the Arosa Line, this railway network guarantees an unforgettable experience.
The Wengernalp Railway is a cogwheel train that connects the Swiss towns of Grindelwald and Lauterbrunnen. This picturesque journey offers breathtaking views of the Jungfrau, Mönch, and Eiger mountains, as well as access to popular tourist destinations like the Jungfraujoch and the Schynige Platte.
The Wengernalp Railway is an excellent choice for hikers and outdoor enthusiasts, providing easy access to a multitude of trails and alpine landscapes.
The Centovalli Railway, also known as the "Hundred Valleys Train," is an enchanting route that connects Switzerland and Italy. The journey takes passengers through a hundred picturesque valleys, charming villages, and breathtaking landscapes.
The train passes over viaducts, bridges, and through numerous tunnels, offering ever-changing views of vineyards, chestnut forests, and rugged mountains. This lesser-known train ride is a hidden gem that provides a unique cross-border experience.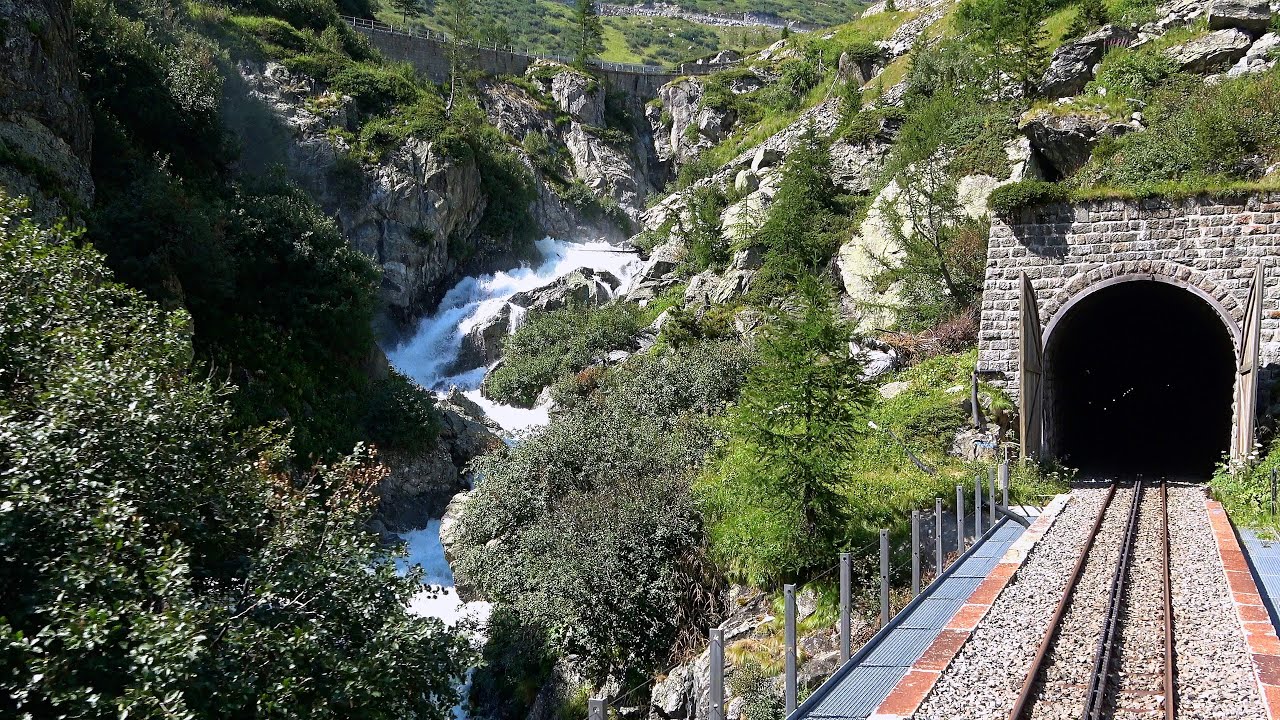 Driver's Eye View - Plus (Switzerland) - Part 2 - Furka Steam Railway - Furka Tunnel to Oberwald
The Furka Steam Railway is a historic narrow-gauge railway that operates a steam-powered train between Realp and Oberwald. This nostalgic journey takes passengers back in time, offering a glimpse into the golden era of Swiss rail travel.
The train chugs along steep mountain slopes, crossing viaducts and passing through tunnels, while passengers soak in the breathtaking views of the Furka Pass. The Furka Steam Railway is a must-visit for train enthusiasts and history buffs alike.
The Voralpen Express is a picturesque train ride that connects the cities of Lucerne and St. Gallen. This scenic route takes passengers through rolling hills, pristine lakes, and charming Swiss countryside, offering a glimpse of the country's idyllic landscapes. The Voralpen Express features comfortable panoramic carriages, ensuring passengers can fully immerse themselves in the stunning scenery along the way.
No, there is no specific dress code for train rides through the Swiss Alps. However, it is advisable to dress in layers and wear comfortable shoes, especially if you plan to disembark at various stops along the way. The weather in the Alps can be unpredictable, and temperatures can vary depending on the altitude, so it's essential to be prepared for different conditions.
Yes, train rides through the Swiss Alps are suitable for families with children. The trains are designed to provide a comfortable and safe journey for passengers of all ages. Many train rides offer family-friendly amenities such as play areas, onboard entertainment, and special discounts for children. Additionally, the scenic landscapes and various attractions along the routes make it an enjoyable experience for the whole family.
Yes, you can bring luggage on the train rides through the Swiss Alps. However, it is recommended to travel with lightweight and manageable luggage, as you may need to carry it on and off the train at different stops. Most trains have designated storage areas for luggage, such as overhead racks and compartments at the end of each carriage. It's advisable to pack essentials and avoid carrying excessive baggage to ensure a more comfortable journey.
Reservations are generally not required for regular train rides through the Swiss Alps. However, it's recommended to check the specific requirements for each train ride, especially for popular routes during peak travel seasons. Certain panoramic trains, such as the Glacier Express and Bernina Express, may have limited seating capacity, and advanced reservations are advisable to secure your preferred time and seat.
Yes, you can purchase food and drinks onboard most trains traveling through the Swiss Alps. Many trains have dining cars or offer trolley services where you can buy snacks, beverages, and even hot meals. However, it's also a good idea to bring your own water and some snacks, especially for longer journeys or if you have specific dietary preferences.
Most train rides through the Swiss Alps strive to provide accessibility for individuals with mobility issues. Many trains are equipped with facilities to accommodate wheelchair users and offer assistance for boarding and disembarking. However, it's advisable to check with the specific train operator beforehand to ensure the availability of accessible facilities and any additional requirements.
Embarking on train rides through the Swiss Alps is a remarkable adventure that allows you to witness the natural wonders and unparalleled beauty of this mountainous region. From panoramic views of snow-capped peaks to picturesque valleys and charming alpine villages, each train ride offers a unique experience.
Whether you choose the Glacier Express, Bernina Express, or any other route, you are guaranteed an unforgettable journey through the heart of the Swiss Alps. So, pack your bags, hop on board, and get ready to be captivated by the breathtaking landscapes and the enchanting allure of train rides through the Swiss Alps.
Share:
Twitter

|
Facebook

|
Linkedin