Pukapuka - Also Known As Danger Atoll
The Cook Islands' Pukapuka atoll and Nassau, its little neighbor island, are the most western. The two remote islands are farther from Rarotonga, which is 1,300 kilometers away, than they are from Samoa, which is to the southwest, and Tokelau, which is to the northwest, at 165 degrees east.
Because Pukapuka was found by western mariners some 700 years ago, its culture is far more closely connected to that of Samoa and Tokelau than it is to the language and traditions of eastern Polynesia.
Danger Island was the long-time name for Pukapuka, and it still appears in certain atlases today. Commodore Byron, an Englishman, gave it its name in 1765.
Along Motu Ko's southern littoral is where the coral airstrip is located. The islands form a triangle, and the lagoon of Pukapuka is in the middle of that triangle. It has a lot of seafood, like clams, bonito, and parrot fish, for the people who live there.
COPYRIGHT_JANE: Published on https://www.janeresture.com/pukapuka/ by Jane Resture on 2022-10-03T07:05:16.580Z
Unexpectedly on an atoll, Wale's interior has a sizable taro-growing region. Here, the soil was made by cramming plants into a hole in the motu coral. Over time, the plants broke down, and the soil became good enough for the staple root crop to grow.
Unlike the other Cook Islands, Pukapuka has a unique language and set of traditions. According to legend, all people in the country are descended from seventeen men, two women, and an undetermined number of children who survived a devastating storm and tsunami in the 17th century.
In 2001, 664 people were living on the island, but since 2005, there are now fewer than 500 people. Robert Dean Frisbie, an American author, moved to Pukapuka in 1924, married a native lady there, and brought up his family there.
For his adventures in Pukapuka and the adjacent islands, he authored many novels. At the time, he said he was looking for a place where not even a small echo of the loud noise of the developed world could reach.
Take a walk along the reef between Wale and Motu Ko.

Relax on Wale's Sandbank.

Experience a church service on an island.

Visit Motu Kotawa, a bird island.

Swim among the vibrant coral reefs.

Travel

to the Toka Sandbank.

Visit Pukapuka's Niua School, the neighborhood school.

Try some of the South Pacific's tastiest taro.

Learn about "Ra'ui," which enables sustainable island existence.

Visit Nassau Island.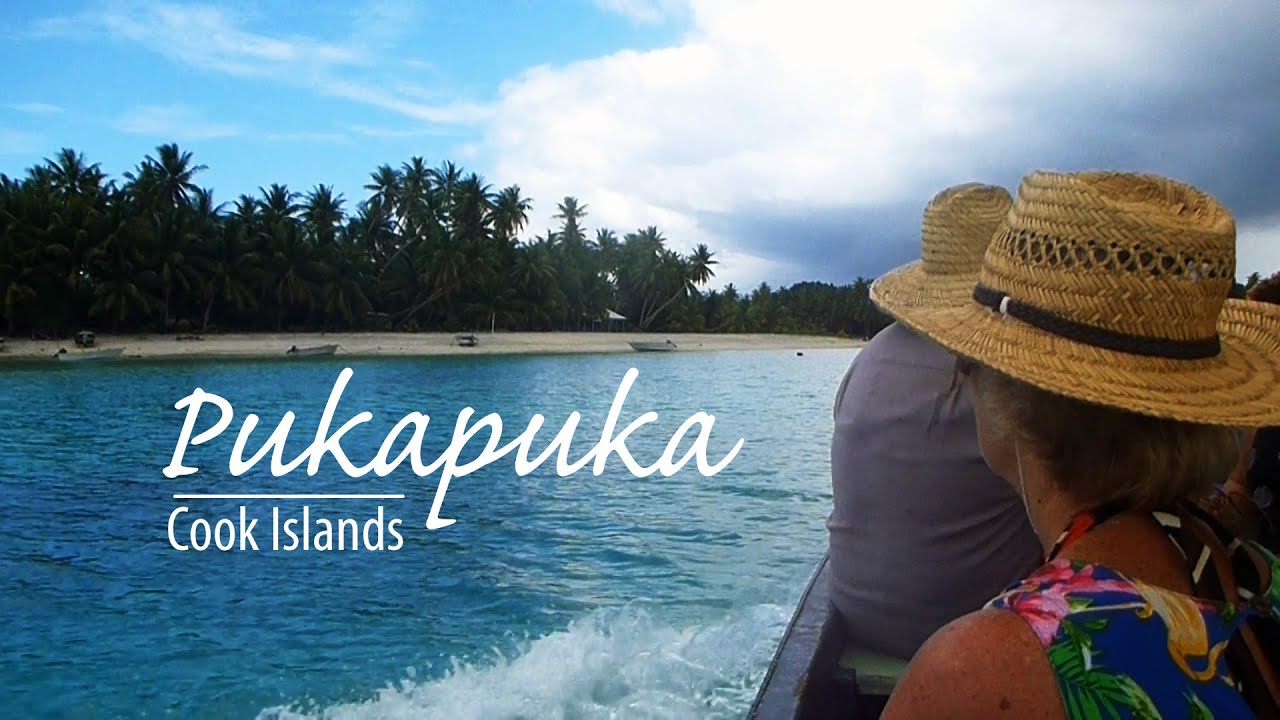 Pukapuka - The Cook Islands' most isolated island
Pukapuka's native tongue is "Pukapukan," also known as "Te Leo Wale" and translated to "the language of home." Pukapukan is supposed to have origins in Kiribati, Tokelau, Tuvalu, the Solomon Islands, and perhaps the Takuu Atoll in Papua New Guinea, but this is still up for contention. Cook Islands Maori can only understand a very small portion of Pukapukan.
In Pukapuka, there are about 475 residents.
In the Cook Islands, Pukapuka is renowned for having a robust traditional conservation system.
Te Taka and Te Puka Muna
This is a beautiful place to visit with family! you can visit this island within a limited budget! It was originally seen in 1595 by the Spanish adventurer Lvaro de Mendaa. He gave it the name Isle of Danger since it was too risky to land there due to the heavy surf and sharp rocks.
Peruvian slavers invaded in 1863 and abducted around 145 individuals. Great Britain seized Pukapuka in 1892. Its elevation, which at one point reaches 100 feet (30 meters), is exceptionally high for an atoll. A hospital and a school are on the atoll.
Share:
Twitter

|
Facebook

|
Linkedin