Swains Islands - The Jewel Of American Samoa
A very small atoll called Swains, which is also called Olohega, is considered to be part of American Samoa. It is part of the Tokelau group, but the Jennings family owns it and the US government runs it. Captain William Hudson, who was in charge of the island in 1841, gave it the name "Swains Island."
American Samoa is the only U.S. territory south of the equator. Swains Island is the northernmost island in American Samoa. American Samoa is made up of two coral atolls, Rose and Swains, and five volcanic islands, Tutuila, Aunu'u, Tau, Ofu, and Olosega. 340 km northwest of Tutuila is the town of Swains.
Like Rose Island, Swains Island is what is left of an old volcano that sank. As the volcano slowly sank, coral reefs kept growing on top of it at the same rate. This made a thick coral base that rose above the surface of the water.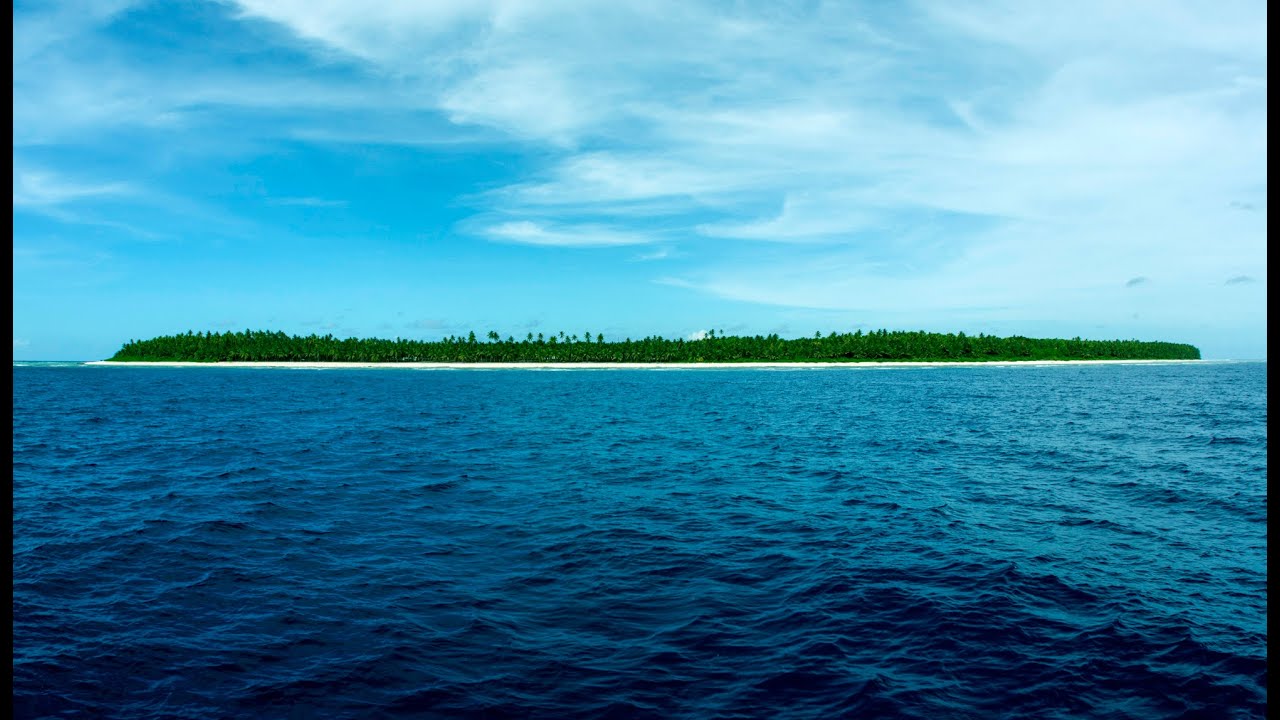 SWAINS ISLAND - One of the Last Jewels of the Planet - Trailer Video
COPYRIGHT_JANE: Published on https://www.janeresture.com/swains/ by Jane Resture on 2022-10-21T20:41:28.581Z
Swains Island is the U.S. Territory of American Samoa's most northern island. Geologically, it is part of the Tokelau volcanic chain. It is about 320 km north of the Samoan hot spot track. It is about 2.4 km long and has a lake with salty water that can't reach the ocean.
The island is privately owned, even though it is part of the U.S. Territory of American Samoa. Pedro Fernandez de Quiros was the first European to land on the island in 1606.
He named it de Quiros' Island. Europeans didn't go there until 1840, when Captain W.C. Swains of New Bedford, Massachusetts, thought he was the first person to land there.
He named it Swain's Island. But an American named Eli Hutchinson Jennings Sr. bought Swains Island from a British captain named Capt. Turnbull, who also claimed to have found the island.
In 1956, he and his Samoan wife moved to the island and planted an American flag there to claim it as their own.
In 1856, an American named Eli Jennings moved to Swains Island with his Samoan wife to work as a copra farmer. People say he bought the island from a British man named Captain Turnbull for 15 shillings per acre and a bottle of gin.
So, if Swains was 373 acres, the total price would have been 5595 shillings. In today's money, that would be about £23,000 ($40,000). Also, a bottle of gin. For many years, Eli Jennings Jr. ran a successful copra plantation.
At the moment, most of the people living in Swains are copra workers, but because of a lack of transportation, Swains doesn't export much or any copra. Alexander Hutchinson Jennings, his son, got the island.
His daughter, on the other hand, got the estate. Finally, in 1925, the US Secretary of State made Swains Island an official part of American Samoa, and Alexander Jennings was given official rights to the island.
The island is owned by the Jennings family and is part of the Territory of American Samoa, but it is only home to 4 to 30 people at any given time. It still has a circle of coconut trees around it, but it is not used as a plantation.
The multibeam surveys done in 2006 show that there are no shallow banks outside of the reef and no steep slopes that drop into the ocean less than one kilometer away.
Since 1856, Swains Island has been privately owned by the family of Eli Hutchinson Jennings. From 1856 until 1967, it was used as a copra plantation. It hasn't been lived in full-time since 2008, but members of the Jennings family, scientists, and amateur radio operators have been there many times.
It is not a part of the Samoan archipelago in terms of geography, and it was once thought to be one of the Tokelau Islands. Eli Jennings, an American trader with a Samoan wife, claimed the island in 1856. Since then, it has been owned by his family.
Eli Hutchinson Jennings Jr., the eldest of his six children, got the island and ran the estate and copra plantation (copra is the dried meat of the coconut, used as food and for extracting coconut oil). Alexander Hutchinson Jennings, his son, got the island, and the estate went to his daughter.
It is not easy to get to Swains; in fact, it is practically impossible. It is necessary to make special arrangements a very long time in advance, and travel is always dependent on the circumstances of the weather.
It is recommended that you get in touch with Alex Jennings so that he can give you permission to organize a charter for Swains.
Share:
Twitter

|
Facebook

|
Linkedin