Washington Island - A Paradise For Fishing
Teraina, often spelled Teeraina and also legally known as Washington Island, is a coral atoll in the middle of the Pacific Ocean that is a part of Kiribati's Northern Line Islands. New Marquesas, Prospect Island, and New York Island are all defunct names for Teraina.
Approximately 4.71° North latitude and 160.76° West longitude define the island's location. Washington Lake, a large freshwater lake that is an open lens and the only permanent freshwater lake in all of Kiribati, sets Teraina apart from most other atolls in the globe. Washington Lake is tucked away amid the atoll's lush coconut palm jungle.
Teraina's human occupation is disputed. Although there were no people on the island when Europeans discovered it, dry piled stone construction has been found. Ethnographic evidence from the Cook Islands and Tuamotu Islands suggests Polynesian understanding.
On Teraina, an undamaged voyaging canoe was discovered. Archaeological sites exist on the island, but a scarcity of fresh water makes long-term human occupancy implausible. More research is required to determine the period of human usage.
COPYRIGHT_JANE: Published on https://www.janeresture.com/washington-island/ by Jane Resture on 2022-10-03T07:05:22.678Z
Edmund Fanning of Betsy saw Teraina on 12 June 1798 and named it after George Washington, but he didn't land. Captain Adam Johann von Krusenstern conducted the first Russian expedition to the island.
The US claimed "Prospect Island" under the Guano Islands Act of 1856. The humid environment inhibits significant guano mining and exporting. Captain John English and Manihikians seized it in 1860.
Later, William Greig planted coconut plants. Father Emmanuel Rougier sold his shares to Fanning Island Limited and built a coconut plantation on Christmas Island.
Commander Nichols of HMS Cormorant seized Fanning Island in 1889. It joined Gilbert and Ellice in 1916. Kiribati's independence in 1979 led to Teraina's renaming. Teraina's main export is coconut copra.
After WWII, the Burns Philip Copra Company maintained island farms. Manihiki, Tahiti, and Gilbert Islands contract workers worked the coconut plantations. From 1989–1995, re-settlement programs promoted the Gilbert group settlement.
Washington Island Post Office was established in 1921, closed in 1923, rebuilt in 1924, and reopened in 1979.
Here we listed some activities you can enjoy on this beautiful Island:
Learn a thing or two about sailing the Kiribati canoe, said to be the fastest canoe in the Pacific while experiencing sailing across Tarawa lagoon in a traditional Kiribati sailing canoe called a "te waa."
Game fishing and custom boat charters (for transfers to North Tarawa and nearby islands, diving & snorkeling trips, excursions, or day trips).
Although it is less frequent than in the Line Islands, surfing in Tarawa and the Gilbert Islands may still be excellent when the circumstances are ideal. Therefore, longer-term tourists with a little more time and flexibility to catch the surf when it's "on" are better suited for the Gilbert chain.
This is a fantastic introduction to North Tarawa that gives you the chance to see and learn about the customs and way of life in the little community of Abatao. You will also get the opportunity to see Mike's Clam Farm & Boat Building factory, the elementary school, and other fascinating cultural places and activities throughout the trip. You'll also stop at the Tabon Te Keekee Eco-Lodge restaurant for a lovely meal, some downtime, and maybe a swim to end the day.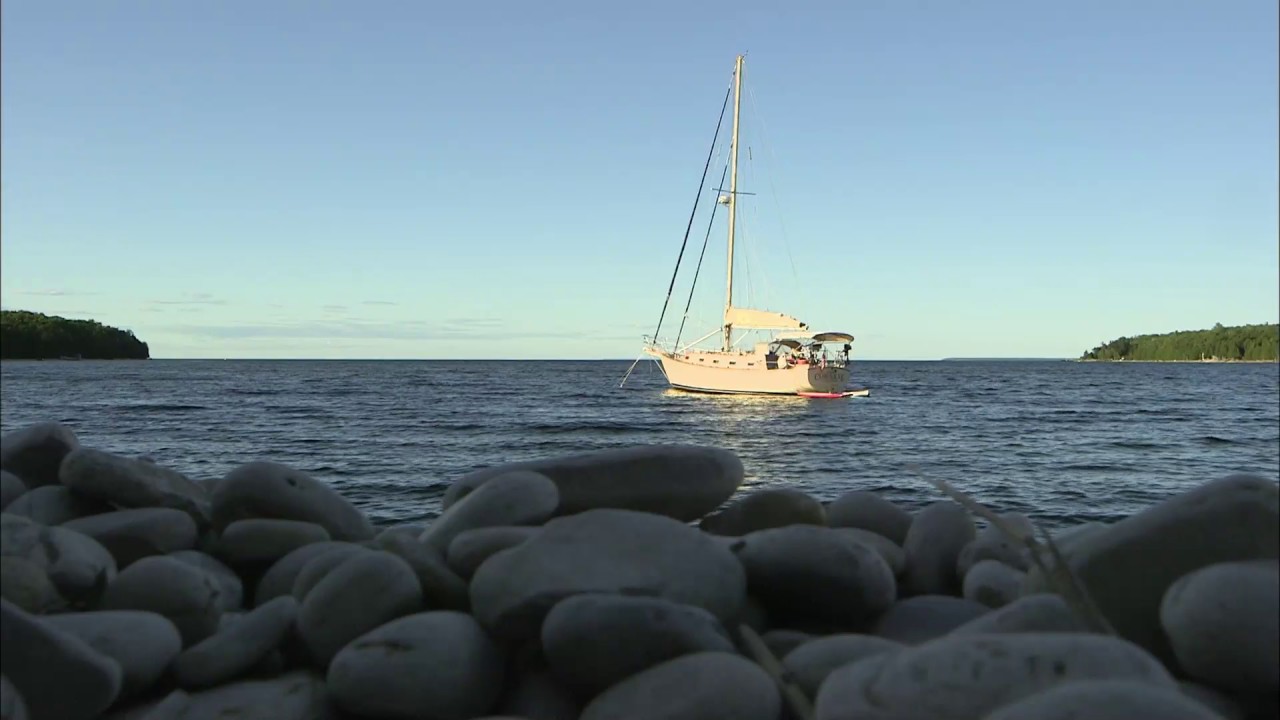 Washington Island - A Magical Place
This is a fantastic chance to spend the whole day in North Tarawa at the Uaai Island Getaway, where you can unwind, sunbathe, kayak, swim, and eat delicious food while in paradise. The program includes lunch, boat transfers to Uaai Island Getaway, and return transportation from your accommodation.
Enjoying Washington Island, Kiribati's beaches and sea, where there are many opportunities for swimming, scuba diving, and snorkeling, is the major thing to do there. In Tarawa's major city, world-class bone fishing is available, therefore fishing is also quite important. Christmas Island has the greatest diving, fishing, and bird viewing in the world.
Washington Island, Kiribati will challenge your perception of life and offer you a simpler way to live where family and community come first. Kiritimati Island in Kiribati's east provides world-class game and bone fishing.
Yellowfin, lobster, skipjack tuna, shrimp, mussels, crabs, and other seafood are staples. Fish is grilled, braised, battered, broiled, baked, and fried to broaden the menu.
It has gorgeous beaches, a lavender farm, lively restaurants and enterprises, a unique and magnificent church, funny museums, and stunning lakes.
If you are thinking about taking a holiday in Kiribati, you shouldn't skip out on Washington Island because you will be sorry you did.
Share:
Twitter

|
Facebook

|
Linkedin